My Day.
It was a pretty good day to be honest. Was it was a little gray cold and rainy but it was a great day for a run. Was busy around the house helping homework chores getting the house in order.
I decided to go for a run in the morning let's take a look at what I
The run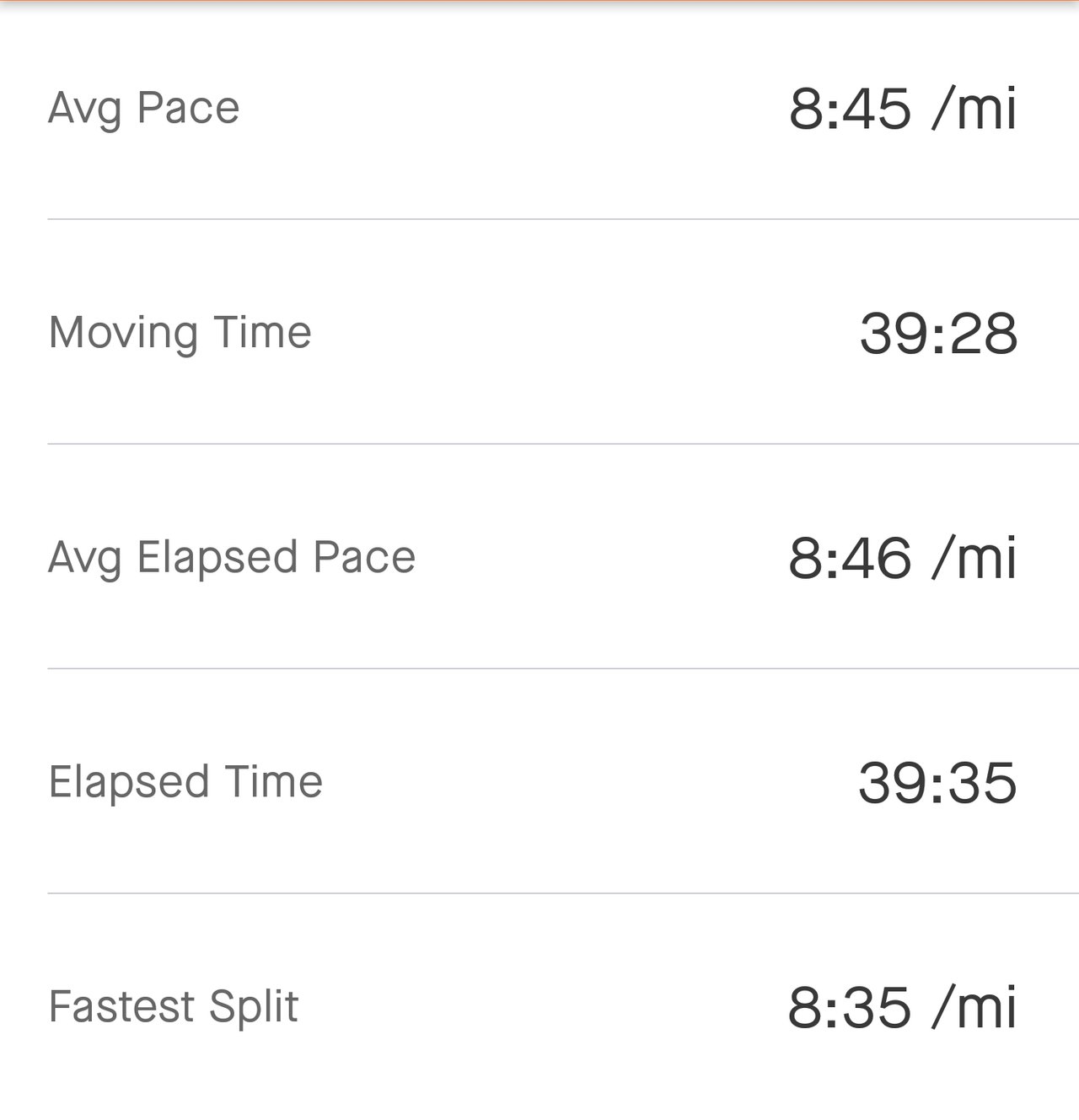 4.5 miles is my longest run yet this year. I was just trying out the same path as usual but ran a couple extra blocks here and there to avoid large groups of people. It actually felt like a really nice jog more than a run I was definitely not pushing it or pushing the pace as you can tell plus the nice cool weather really helped.
Not sure if I'll make the 4 and 1/2 mile run something I do more frequently or if I try to up it to five miles of some point I haven't run 5 miles since I was in college and that was a long long time ago.
I think I might need to start doing some shorter distance Sprint's and do 400 200 and 100 to work on my speed so if I ever get to play basketball again I won't be completely useless



14507