Steps from what??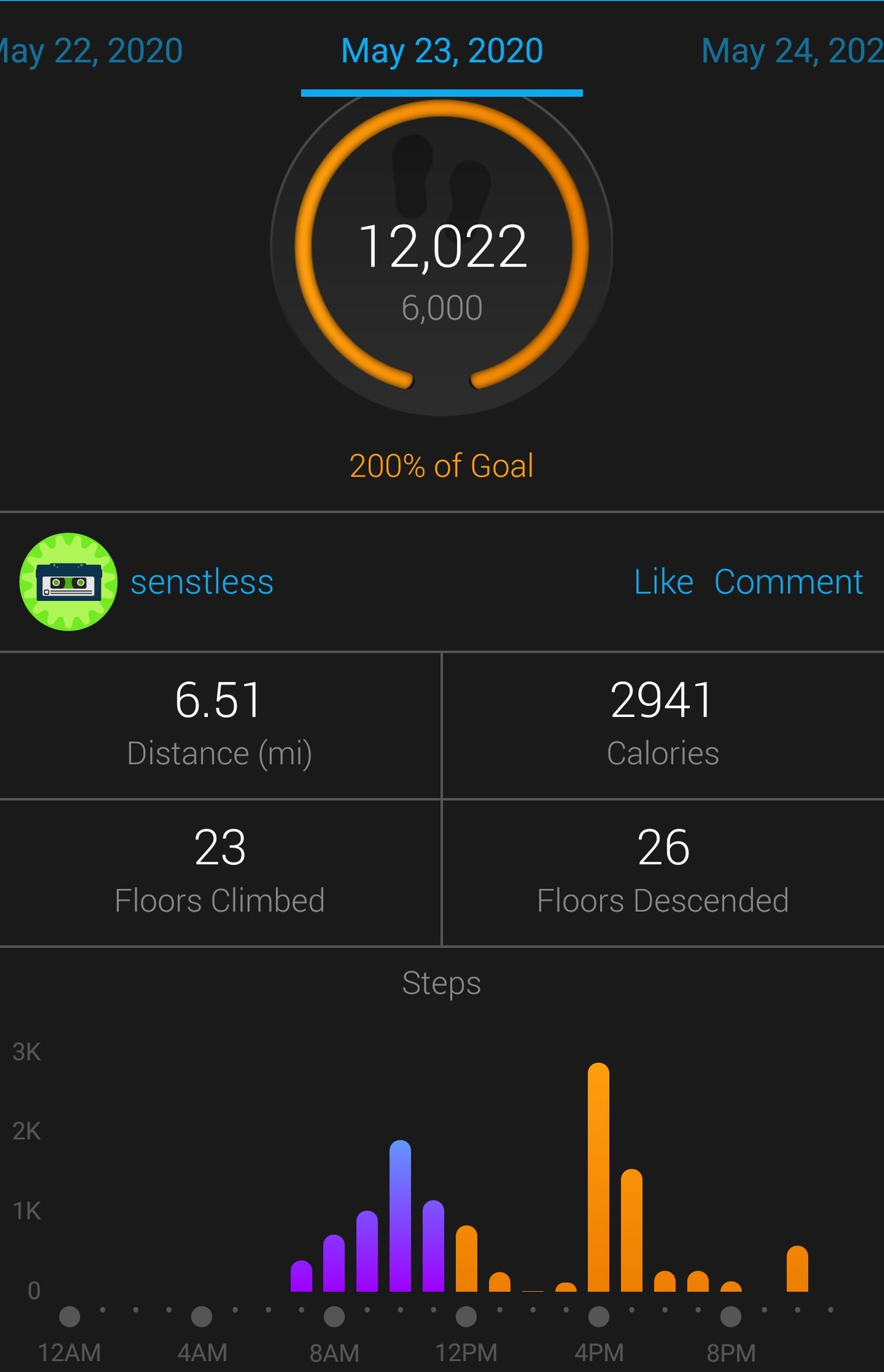 I guess I went a couple of walk yesterday. But I really can't remember doing much, especially to get 12000 steps.
Considering that I got about the same of the day prior and I ran 5 miles that day I will say I'm quite impressed with the day's total. I quite expected to get very few too little to no steps the next couple of days, as I think I'll be going out on the river. Well my Garmin watch my recorded somewhere between 1/8 and 12000 steps oh, I expect my phone to be sitting nice and dry in the boat and getting very little active.
I look forward to activate hopefully someday syncing with Garmin like they do Fitbit today I think that'll be a huge move in the right direction for math adoption. Maybe it's just me but I don't know if I could use a Fitbit, I am fully integrated and addicted to the Garmin world. Then again if my insurance made me switch to Fitbit I would probably do that tomorrow.



12519