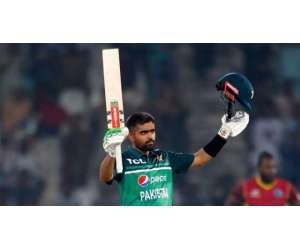 Source
Lahore (Urdu Point Latest Newspaper. June 26, 2022) Pakistan captain Babar Azam has now established himself as the best batsman in world cricket, even commentators on his dominance during international matches. I talk in which they are not playing. The 27-year-old Whiteball is the No. 1 ranked batsman in both formats and is ranked fourth in Test cricket.
During the third Test between England and New Zealand at Headingley, former Black Caps player Simon Dole praised Babar Azam while talking about the famous 'Fab Four' which included Virat Kohli, Ken Williamson, Steve Smith and Joe Root. Included. Simon Dole, 52, emphasized that there was no need to argue that the Pakistani captain was the best player in the world at the moment and that he was the "Big One".
Simon Dole said that there could not be much discussion about the fact that Babar Azam is the best player in the world at the moment. As far as batting in this top order is concerned, they are incredible. Joe Root also has performances to be a part of this elite group, the world talks about 'Fab Four', Babar Azam is the best player at the moment.