LAHORE: Pakistan Cricket Board (PCB) has announced the Women's Central Contract for the season 23-2022. A total of 20 women cricketers have been included in the announced contract, 8 players have been promoted in the contract, 3 Toba Hassan, Gul Feroze and Sadaf Shams have been made part of the central contract for the first time. Thanks to Sedrah Amin, Ghulam Fatima and Iram Javed have been reinstated in the central contract.
21-year-old Toba Hassan, who won the International Cricket Council's Women Player of the Month award in May, has been placed in the D-category of the Central Contract.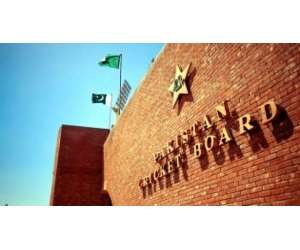 Source
They are finally being rewarded for their hard work. All her focus is on performing well on the field, she will now redouble her efforts.
Toba Hassan said that she is grateful to all her senior players, friends, family and sports staff for their full support in this journey. Her sole aim is to perform brilliantly while representing Pakistan. She is confident that she will do her best to meet all the expectations attached to her. Captain Bismillah Maroof has been made a part of A category.
Similarly, Anam Amin, Fatima Sana, Nashra Sindhu and Amima Sohail have been included in B category. Muneeb Ali and Ayesha Naseem have been made part of Category C. Jawariya Khan has been included in Category C for not performing remarkably in season 22-2021. Chairperson of the Women's Selection Committee Asmavia Iqbal said that the development of 8 players and the central contract of 3 for the first time in fact indicates that Pakistan is moving in the right direction of women's cricket, but they still need a lot of hard work.
He said that as much cricket is being played in the 23-2022 season, he is hopeful that by the end of this season, the Pakistan women's cricket team will emerge as a better side. The best performance in the season is rewarded and it also encourages them to play even better in the next season.
Asmavia Iqbal said that she is grateful to all the players for their determination and dedication in the last season. She hopes that all these cricketers will play in the Commonwealth Games, ICC Women's Championship and ICC Women's next season. Bismillah Maroof, Nada Dar and Alia Riaz in Category A, Anam Amin, Diana Baig, Fatima Sana, Nashra Sindhu and Amima Sohail in Category B as per Women's Central Contract for 23-2022. Category C includes Ayesha Naseem, Muneeb Ali, Jawariya Khan, Sedrah Amin and Sedrah Nawaz, Category D includes Ghulam Fatima, Gul Feroze, Iram Javed, Kainat Imtiaz, Sadia Iqbal, Sadaf Shams and Toba Hassan.