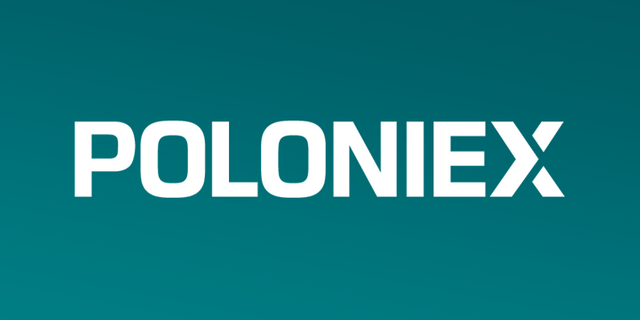 In this regard I have taken the initiative to present this blog on my best exchange programs for cashing out my Steemit earnings. Why Did I recommend Poloniex and Ecurrency4u.net to all Steemians? Because I have been using Poloniex.com and Ecurreny4u.net, since 10 months of joining the Steemit blockchain community and their service are extraordinary.
To prove that poloniex and Ecurrency4U.net is the best exchange for all Steemit members in this blockchain community, then please follow the below verified questions and answers below:
1. Which is the best exchange in your view and why?
The best exchange that I will be recommending today for all Steemian all over the world are:
1.Poloniex.com- We call it the Legendary Crypto Asset Exchange.
2.ecurrency4u.net, with this exchange you can Buy & Sell Cryptocurrencies and other digital Curriences 24/7 Easily and Swiftly in all over the world directly using Mobile Money, Bank Transfer or Cash.
I recommend only the above two exchange programs for all Steemians who want to cash out directly to the MOMO wallet in their country currency, remember the above exchange program must be used together. Why?
What are the best features about these exchange?
The above exchange program like Poloniex has numerous features. But first if you really want to cash out your earning from this Steemit to Poloniex and then withdrawing from Poloniex to Ecurrency4u.net then you must first create an account with both of this powerful companies.
Below are the features of Poloniex .com and Ecurrency4u.net
Poloniex Features are: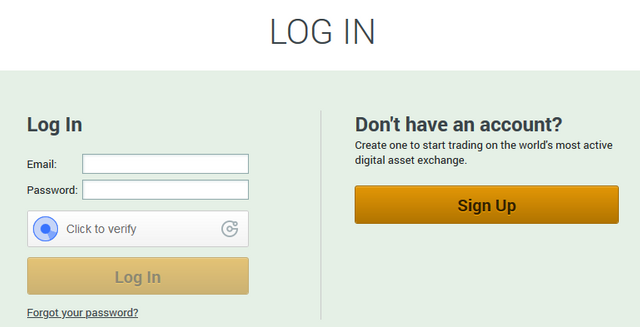 This feature will also allow you to signup or signin into your Poloniex account to access their fund exchange services for free.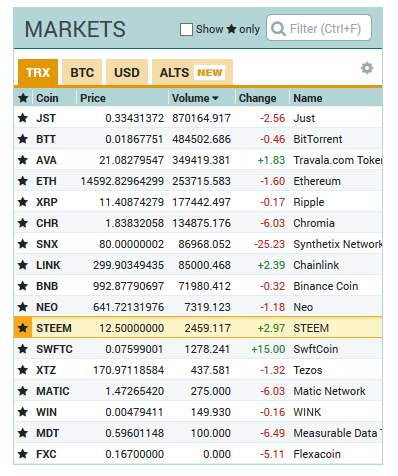 Poloniex operate on all exchange in the world, including our Steem currency and so you have the opportunity when using Poloniex to access all exchange services for free, with 25% off when trading on their platform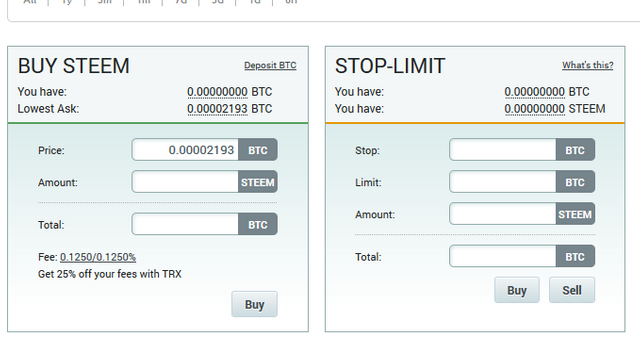 One of the best service I love with Poloniex is about buying and selling my Steem instantly and free.


Again, on poloniex you can borrow money from others trading on the system and pay later in the (LOAN) tab, this is the best feature i love about this company.
Features of Ecurrency4u.net are: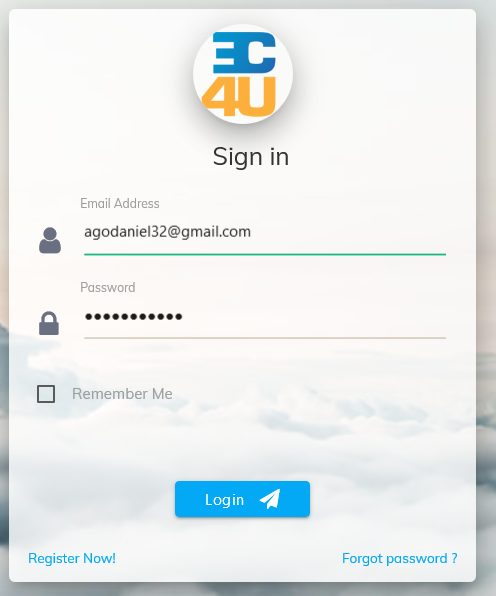 You can login and signup here to Ecurrency4u.net for in receiving your Steem earning through Poloniex. i hope you will understand why i said both of the above exchange works together like husband and wife to save more money with low fees.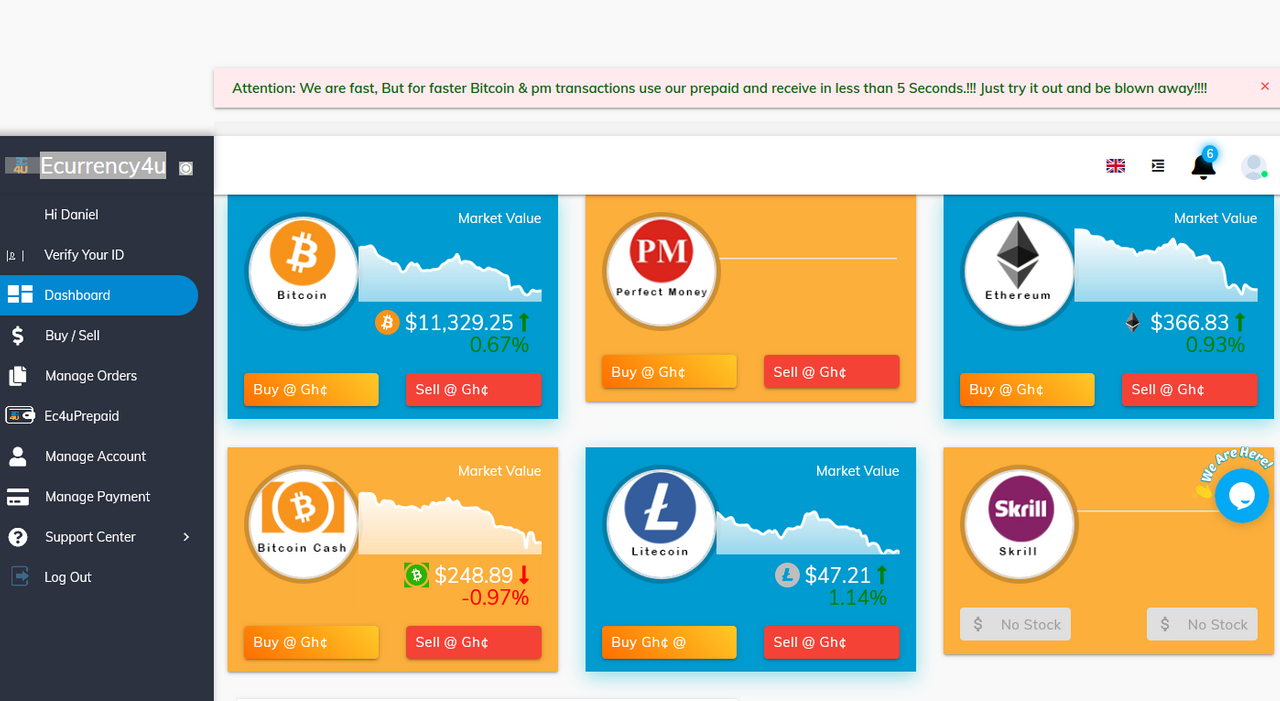 Another ultimate feature i love with Ecurreny4u.net is their numerous exchange and payment services. With this platform you can receive your earning to your Skrill account,MOMO wallet, and Bank account, with small fees.
*The reason why I recommend Poloniex and Ecurrency4u is that, when cashing out using Poloniex Plus Ecurrency4u total fees i spent for both exchange companies was only $1.(Please fees various depending on the exchange currency you are using and the amount you are withdrawing.)
For example: Back then i was withdrawing $13 from Poloniex to Ecurrency4u and at Poloniex i was charged 0.0010000 LTC which is $0.04716 and from Ecurrency4u to my local currency i was charge about 53 cent to Ghana cedis.*
Are there any features you think that the exchange needs to improve or add?
All features on Poloniex currently are the best for me and so no need to add an additional features.
How long have you used this exchange, and how did you find out about it?
I have been using Poloniex and Ecurrency4u exchange together for the past 10 months as a registered member on Steemit.
How often do you use the exchange and what sorts of transactions do you do on it?
Any time i am cashing out my earnings from Steemit, i use this exchange services and below are the proof of my transactions on these platforms.
Proof of my transactions on Poloniex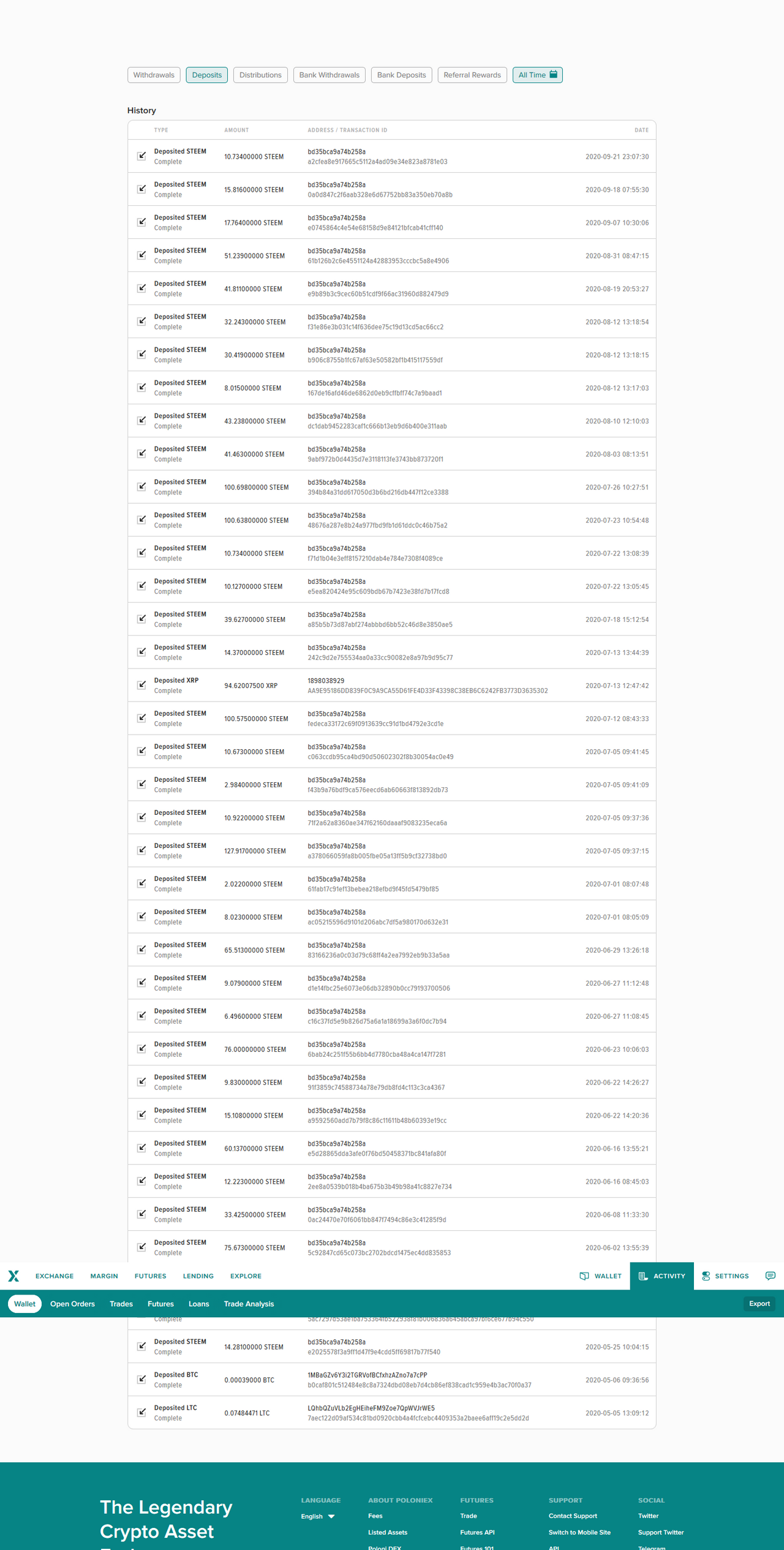 The above are the proof of my deposits using Poloniex.


The above image denote my transaction done through Poloniex.
Proof of my transaction on Ecurrency.4u are: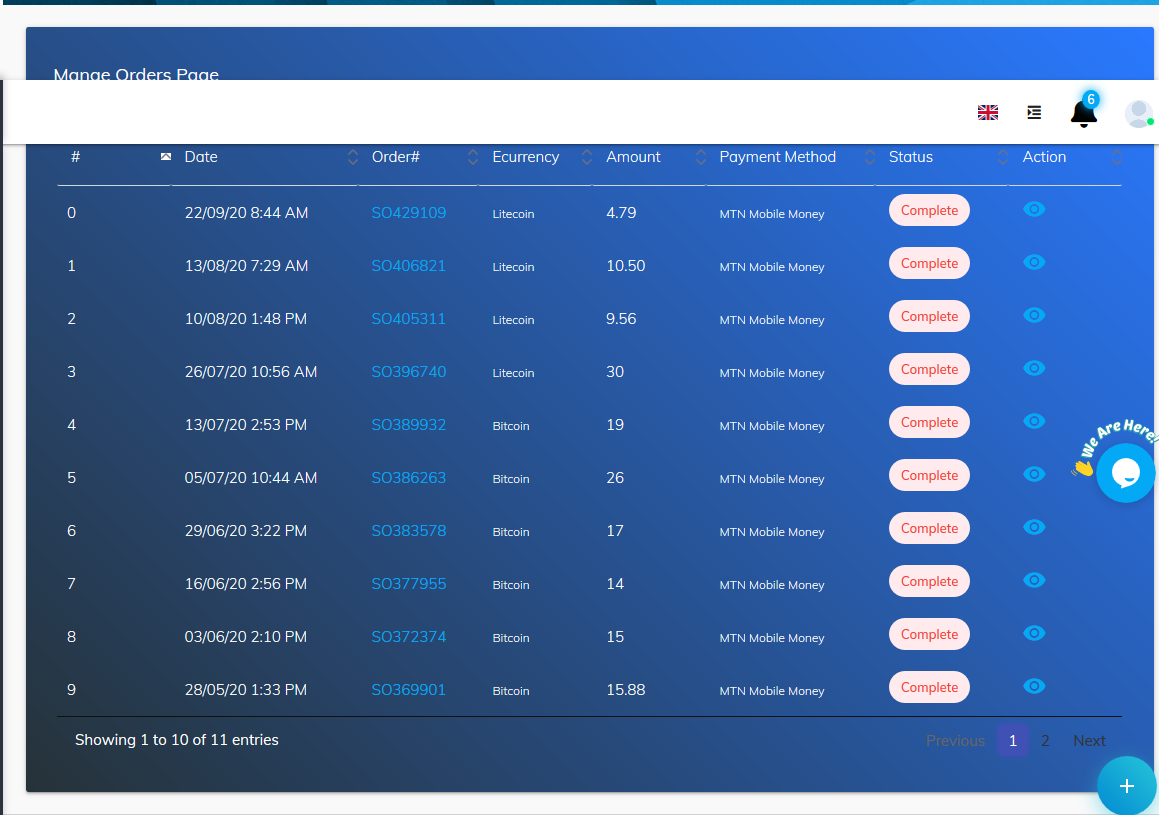 I always use this platform to cash out my Steemit earning through Poloniex to my local currency directly.
Has the exchange run any promotions or contests that you have taken part in?
Yes Poloniex is currently running a promotion program of 25% of fee on their trading platform but i have not engaged in it yet.
Would you invite your friends to join the exchange? Why?
Withdrawal On Poloniex Is fast and Instant. Poloniex never joke with security measures of the account of their Clients. They even reward you for referring others to their platform.
Try Transferring to Poloniex and Enjoy Cash Back.@poloniex
Thanks to all Steemians especially @steemcurator01 and my able leader @oppongk for telling me this morning about this challenge going on in @steemitblog, @steemcurator02