First thing, I sold some steem, but why?
Times been hard here and been calling for tough measures to see that we continues blogging here and being present in other social sites. To achieve this, I had to look for a way to fiance for my internet subscription and for sure selling of my steem was the only was I seemed to have as for now.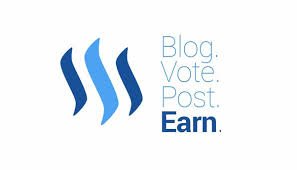 Image sourced from
Don't get me wrong but again let' be open and trustworthy. The main reason we are all here is to build ourselves and when things seems tough for us to survive here, we can consider 'compromising' our standards for a while and in this case selling of a bit of my stake which I did power down a few moment sago even thou the price was so discouraging but again I need and you need me to be here.
Am not planning to again power down or even sell me hard earned coins and maybe you can help in a way, right? Apart from showing support into my posts here you can as well use any other means to support my journey and below this post is one other super way to do so. I'll be leaving my referral code for the Chiper cash account and if you happens to sign up thro it, we both gets some fiat in our accounts. Say, I gets just 10 of you to sign up, I'd be free from not selling my crypto for the sake of internet subscription.
Crowdfunding for worthy causes here on steemit?
Right now am stuck with a broken laptop which might call for some repairs and this strikes a thought in me. What if we all works towards the global acceptance of the steem coin and success is registered, I'd be working towards a contract with an electronic repair in exchange for his/her services with my steem and hence the token remains within the ecosystem.
Am only thinking loud, you have a word too in this so let's get the conversation going.
Steem Africa community, best moves.
Here is a perfect chance for me to make honorable shout outs towards some great minds who are really working toward a united and super African presence in here.
To start with, the brainchild of this community being @beautychicks, you really doing super awesome, with you all the way and I'd be willing to plug myself for any task needed. Also to the many (@steemcurator01) steemit official accounts supporting this movement with curation and other efforts, you super persons. and even a much better move to have, meaningful engagements within the community and here is the announcement by one @vidder, keep up.
Coming to an immature end on this post but be sure to see me in the next post for another amazing series of thoughts.
Join me on Chipper Cash. It's an app that has saved me so many fees sending money instantly to anyone in Nigeria, Ghana, Kenya, South Africa, Uganda, Tanzania, and Rwanda! We both get a referral bonus when you join using my link - https://chipper.cash/invite/Z7GF2