Dear Lovely Steemians, Today I woke up feeling down as yesterday or even worse as my body temperature Rose to a scary limit and I was shaking even though my body was hot.
I managed to stand and brush my teeth because my mouth was bitter and I was feeling uncomfortable then I went in my room and started looking for pain killers I collected my Mom last week, then I took 2 pill of the pain killers then I waited like 20 minutes before I knew it I felt a lot better than before then I said to my self that "no I must go and get my self tested for better result because this pain killers last for some times before I start shaking again'' so I carried the last money I had which was 3 thousand Naira which is 7.50 in sbd and then I added the money my mom gave me which is 2000 Naira which is i 4.50 in sbd.
I got to the Pharmacy and met the pharmacist who told me that I needed to run a test then I ran a test which cost me 3000 Niara which is 7..50 in Sbd then after running the test they found out that I had Typhoid-160 and Malaria-1 that I need to be taking medication starting from today which I took and I deposited 2000 Naira which Is not complete because they told me to pay 8000 Naira for medication but I pleaded with the pharmacist who was kind enough to agree unlike some doctors but he said that if I don't complete payment I will not get full medication so I am begging you good people of street please help your boy by upvoteing this post please and thanks.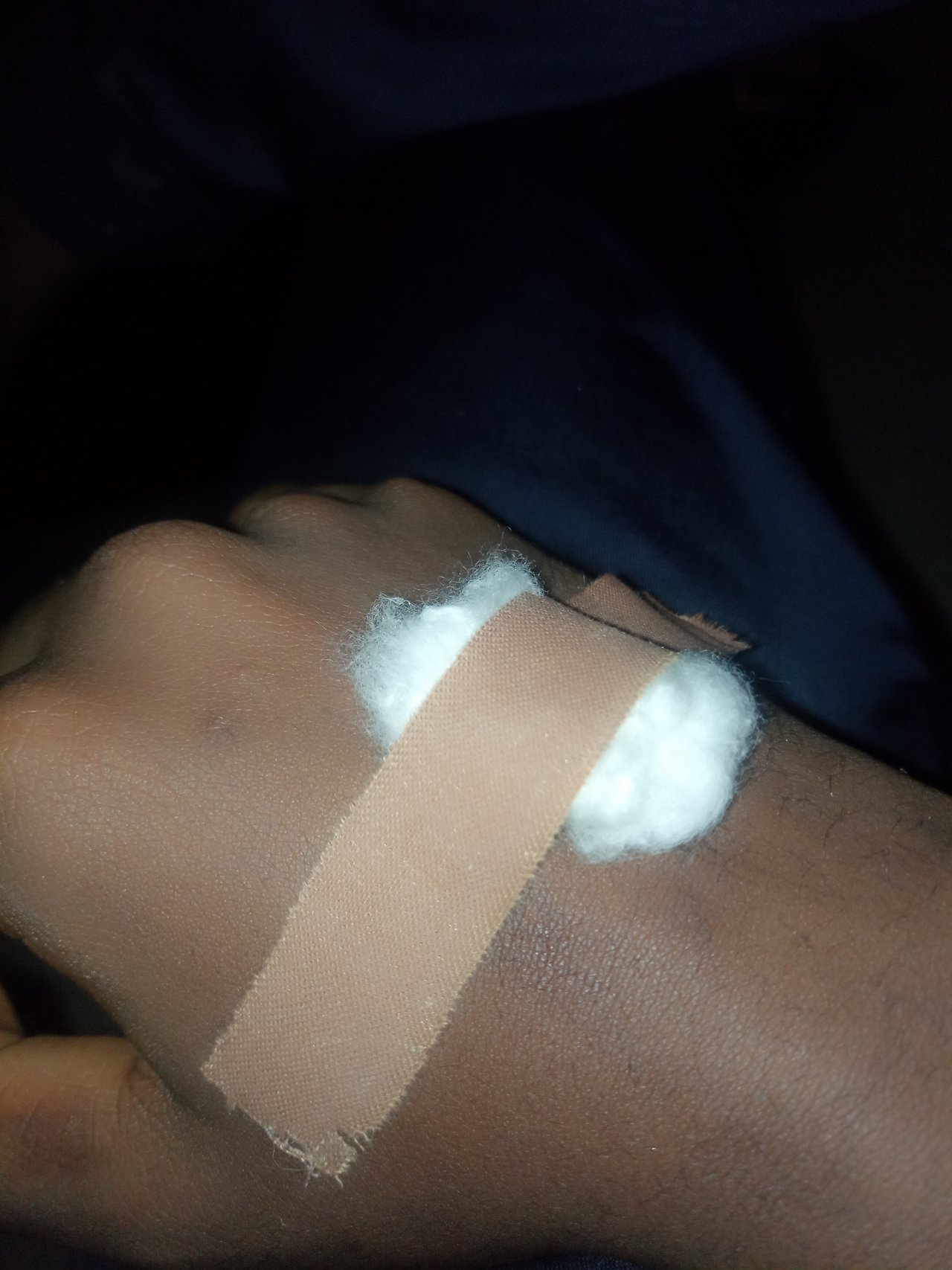 It is night time now and I still find the strength to deliver today diary post because right now I feel sick and sleepy so I am signing off by saying help a brother out please.