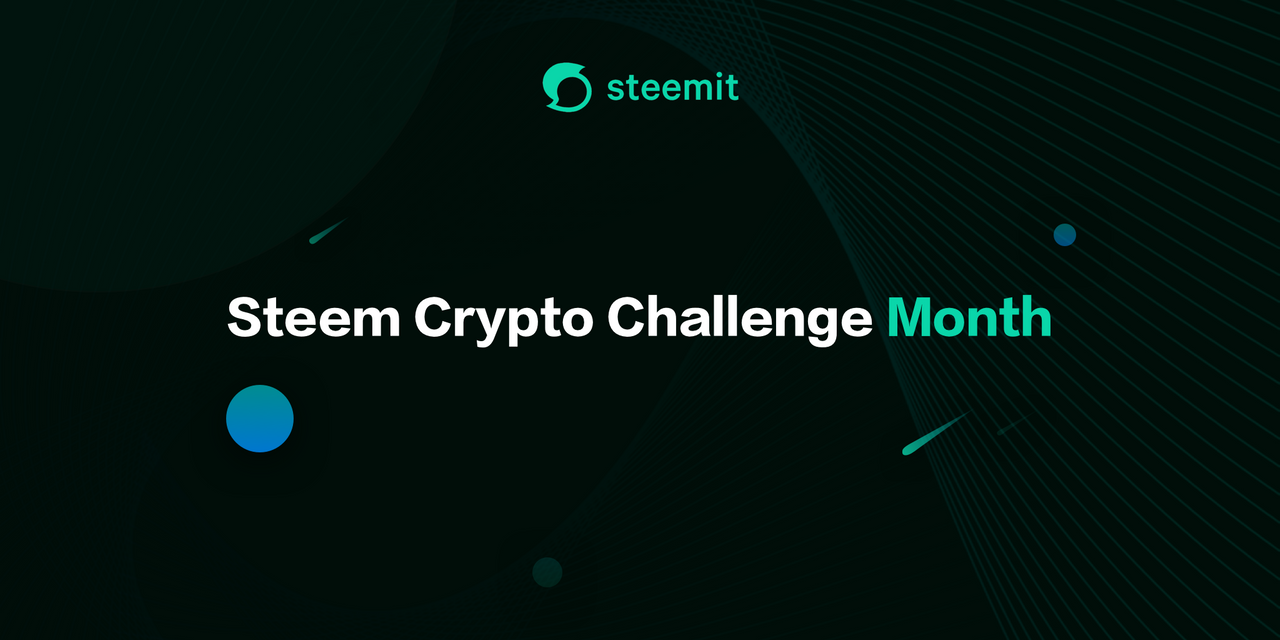 ---
@steemitblog, @steemcurator01 and @steemcurator02, this is my second entry of steem crypto challenge Month #3. When I was done with the my best exchange for the my entry #1,
---
What could have been the best alternative method for exchanges of Crypto Africans? Many Steemians are thinking of giant Exchange apps that have names and large number of people worth exchanging their crypto. But let's take a minute to think about "Decentralization"! As internationally apps are good the same count are locally exchange apps. At times having internationally operated exchange apps are very good, yet we need to have a locally supportive apps for speedy transactions. One of the challenges we've ever faced as Africans having a larger waves of crypto trading and investing is "the best apps that suit our culture," in terms of having the best understanding and conversion in our local currency. The problem was labelling our local currency in most of these giant and internationally popular Exchange apps like Binance, Bittrex and Poliniex. Indeed we find it very difficult, especially passing through so many Exchange apps before receiving your local currency. Most of the apps have their final exchanges in US Dollars before converting to your local base currency. But, ideally if we can also have an app that can be exchange directly from Bitcoin to our local currency like Naira or Cedis, then we would fee very proud.
---
Putting all these ideas together, Blaise, the CEO and Co came up with the "Best Crypto Locally Sesacash" that support exchanges directly from Bitcoin or Dollars to our locally base currency.
---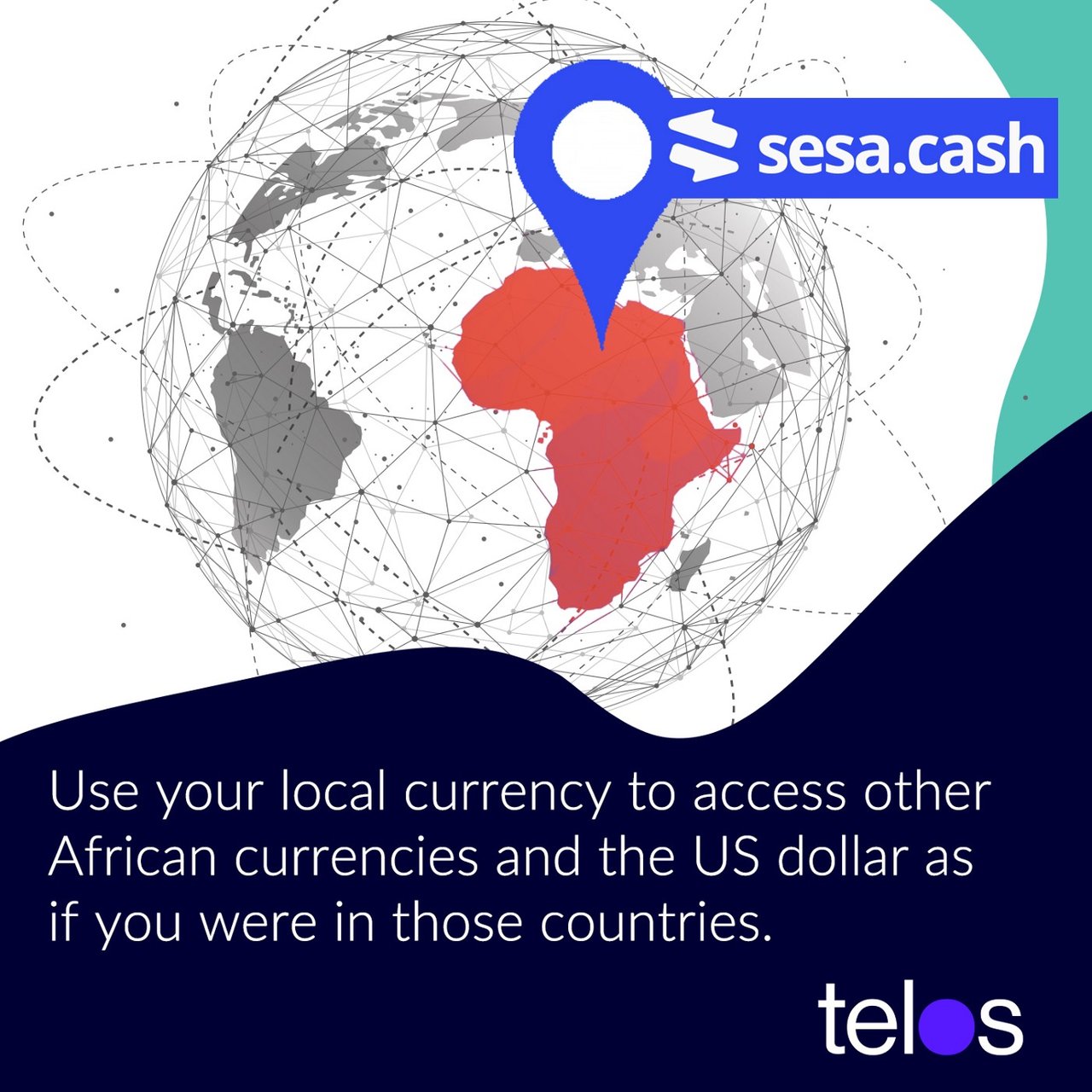 source
---
"The most attractive thing about Sesacash is that that it is built on Telos Block chain that accept lower fees charging rate. It is having simple but not complex and too much features that can be used by everybody who wants to use Sesacash for exchanges. The app can be tapped from Google play store that can be seen by large volume of people sharing their content there."
---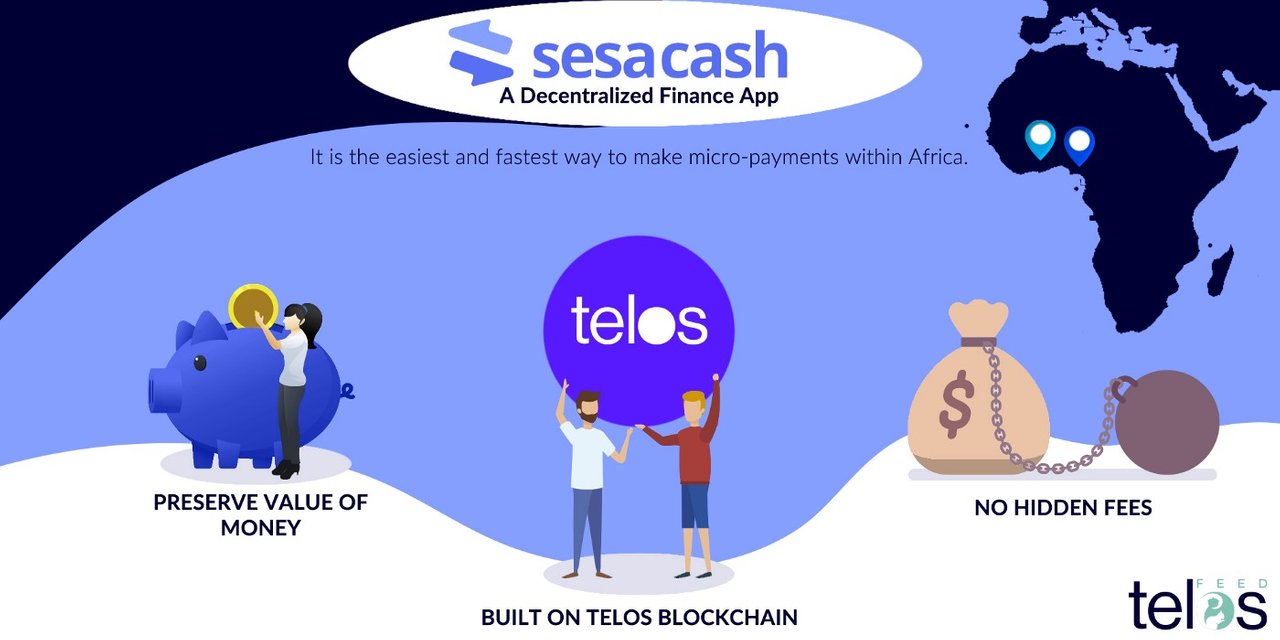 source
---
Sesacash is user friendly for Exchanges
---
Unlike other exchange platforms that are complicated to be understood by Newcomers, Sesacash is very simple when it comes to verification of your country and other credentials that need to be confirmed. The simple basic information required for creating accounts with Sesacash is a valid Gmail accounts, a valid phone number and few personal records. Instantly the accounts is created to begin transactions with Sesacash. It wouldn't take a New user more than 3mins to create account and his account verified. Storing Sesacash in play store makes it very simple to use. Imagine if you have downloaded the app from the play store, you need not to always enter the link online to get the set up.
---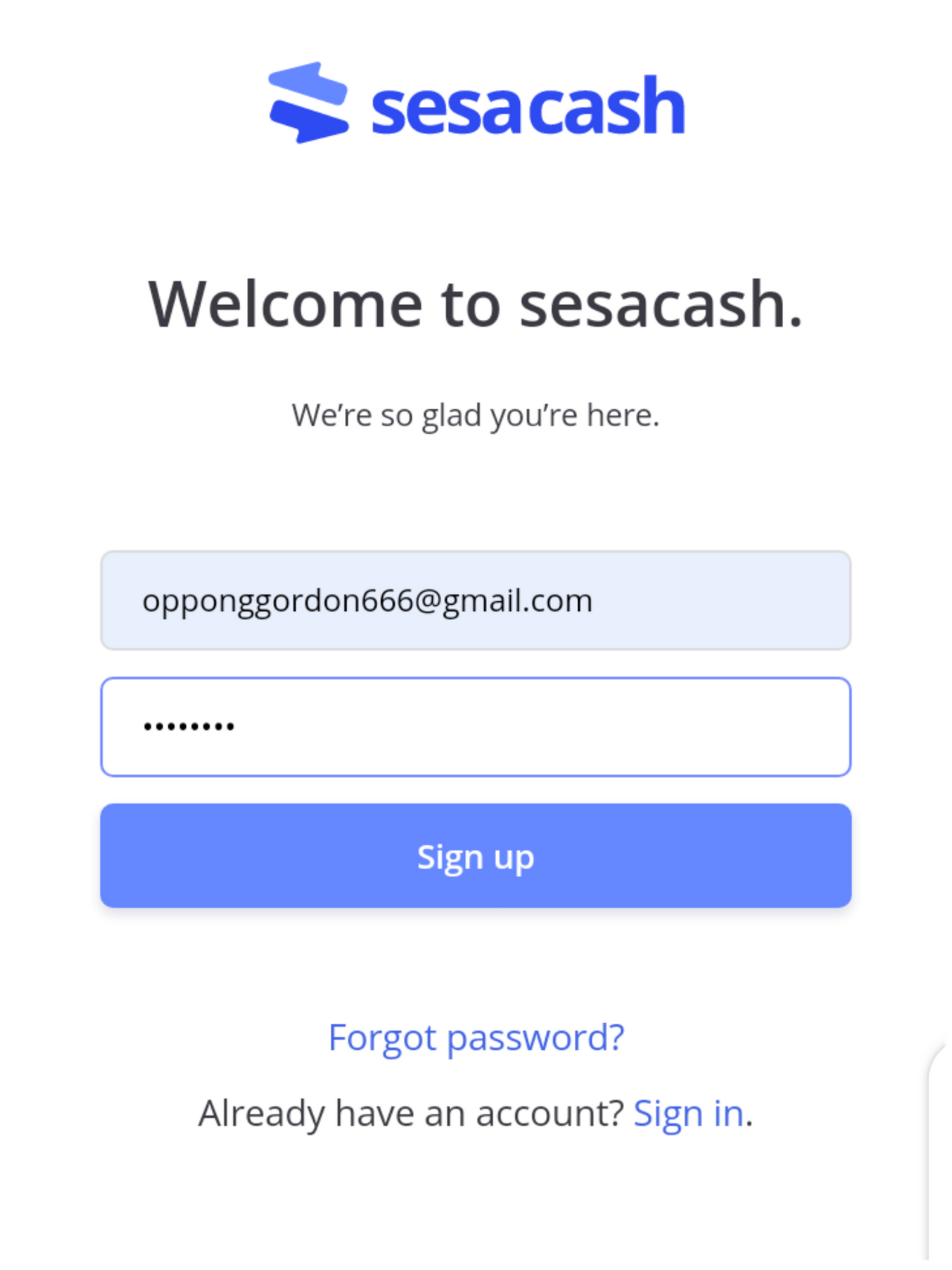 screenshot from my play store downloaded Sesacash app
---
What Sesacash offer for their Users?
---
Nice idea Crypto investors around Africa to know in case you have not heard this Exchange app before, it offers services like holding or keeping your local currencies. This can also earn extra interest since it can later be exchange for Dollars of Bitcoin. The only feature that lack here is not having storage equipment for holding Bitcoin, and I last suggested that to Blaise and it was were taken to look into it and factor next time. One can keep Dollars, Yent and his local currency used around Africa in his Sesacash account and later trade. The app has Deposit and Withdrawal accounts for Exchanges. It accepts crypto currencies and other cash from external apps like Blockchain wallet, coinbase and other exchange platform. I often hold Bitcoin in my Blockchain wallet that is lately exchange at Sesacash app which is very simple.
---
"Get to know more features that enable Sesacash be one of the best exchange apps:"
1.The installation of our local exchange electronic payment platform make it very easy and simple to trade with Sesacash Exchange. In my country for instance, I often use MTN mobile money for exchanges of my Bitcoin to Ghanaian cedis. Changing Bitcoin from my Block chain wallet to my MTN mobile money wallet is simple done. In my Sesacash wallet I select top up Bitcoin. Since we don't have Bitcoin facility to first hold the the system generates Bitcoin address from where they hold their btc and then convert it to Ghanaian cedis direct into my local wallet. The btc address has to be copied and pasted it to the destination where I would like to transferred from. In. My case I have been using my btc wallet. I paste the address at the send option, enter the amount of btc, say 0.001btc. As soon as I click the send button it automatically convert the Bitcoin to Ghanaian cedis at my deposit Sesacash wallet within few minutes. The app also allow for transactions via Bank.
---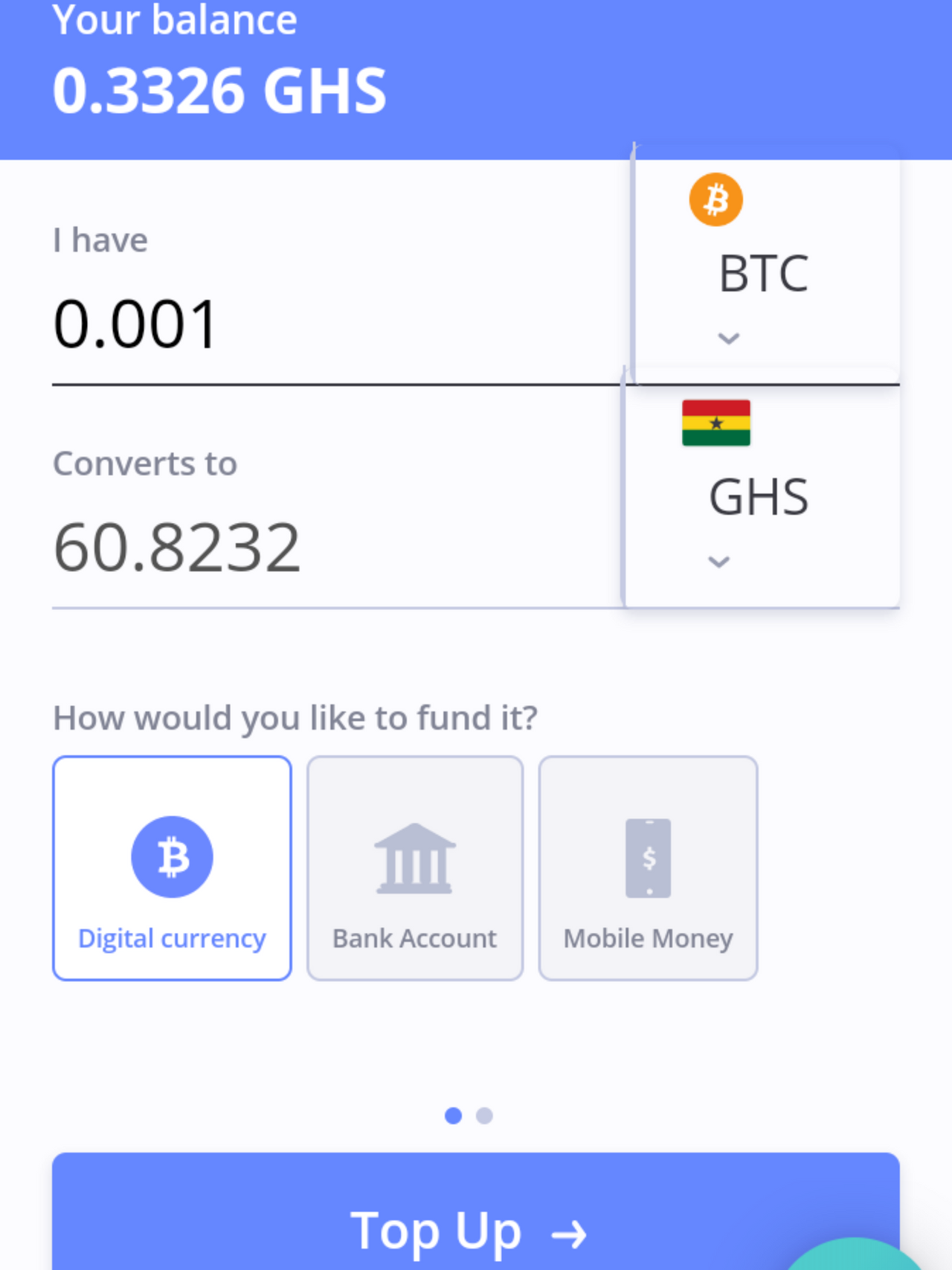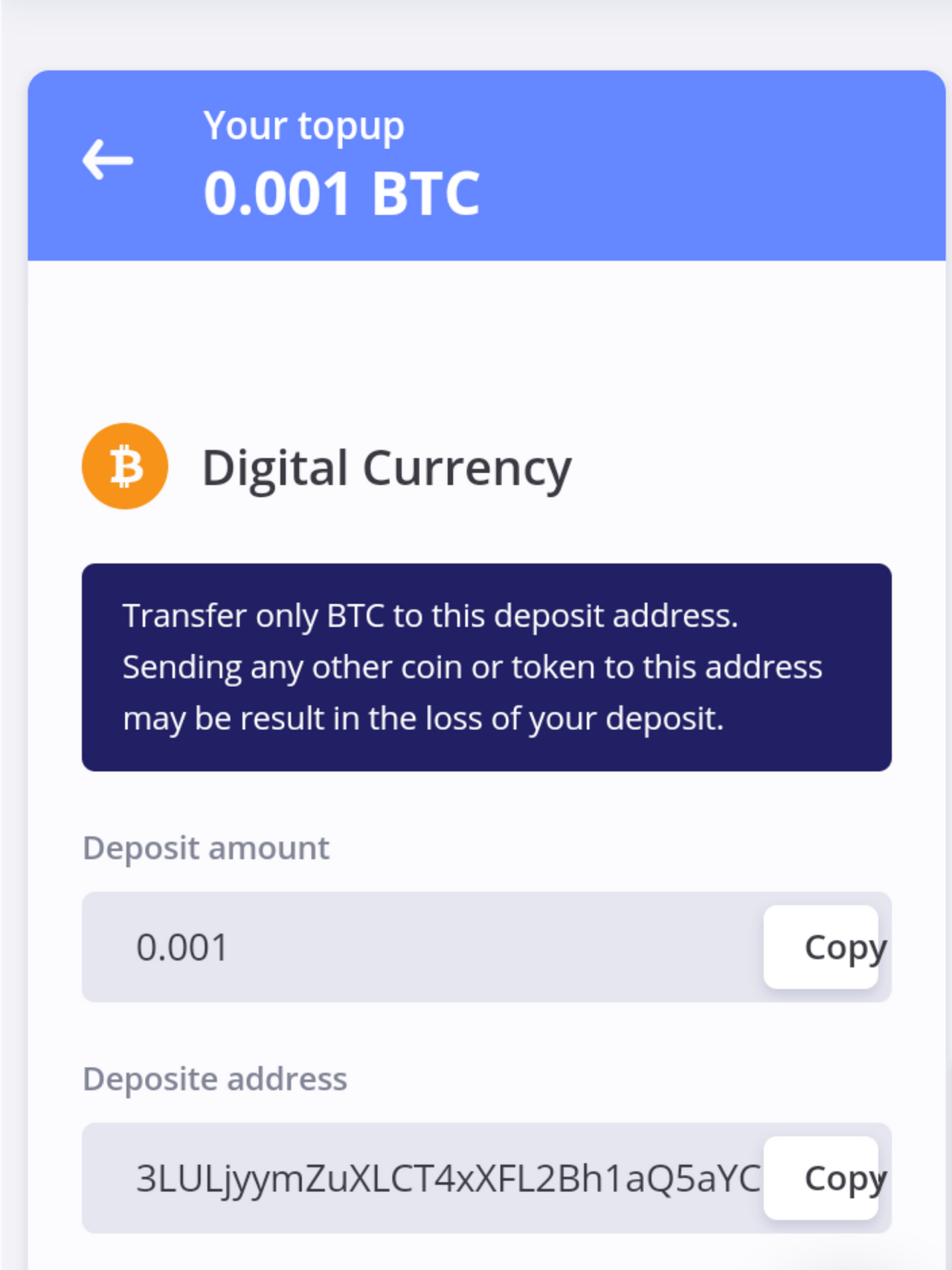 topping up my account from my btc to Sesacash
---
2.Sesacash app has very effective communication channels using Telegrams chats and Email notifications. In case there is any updates on the exchange platforms, users are channelled through any of these communication tools for quick response.
---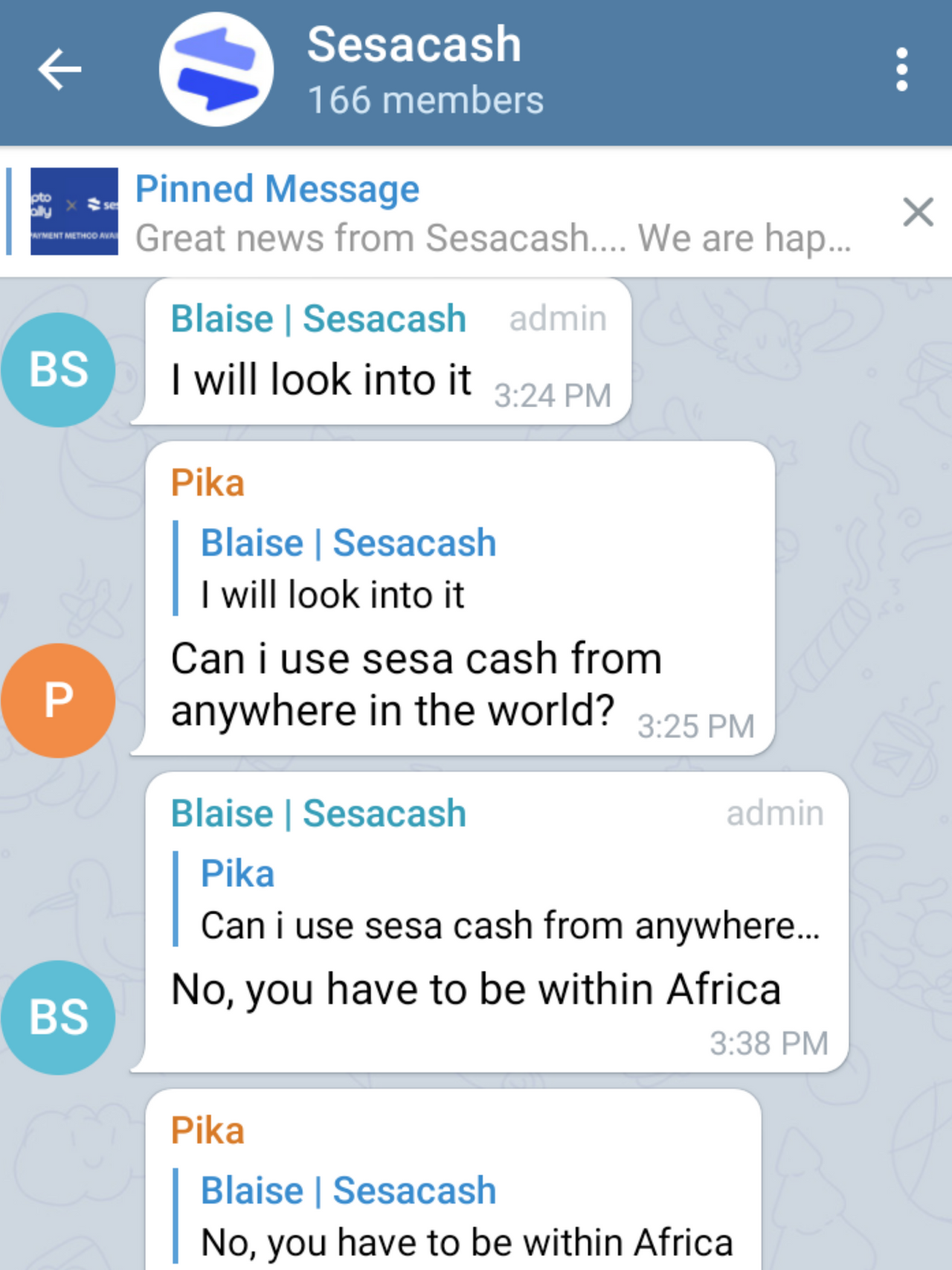 screenshot of Sesacash Telegram app
---
3.There are more benefits users should note to enjoy here in Sesacash Exchange platform. You would love to enjoy low charging fees in case you are withdrawing. You would be levied as low as 1% of any amount and I think is quite moderate. We have incentive packages like earning bonuses and discounts from partnering with Sesacash, either making transactions or keeping your coins money there.
---
What I suggested to Blaise to Include
---
I think in any business, especially Crypto it builds with people. The number of people count greatly. We use people to build community of blockchain. Sesacash only support one continent the idea of helping our locally base exchanges for Africans, it is not in everywhere in the World. What we have to know is that it is regionally based exchange, the idea of decentralizing of Defi to help members here to trade in their currencies and at wider range of well patronized currency like Bitcoin and Dollar. In this case, I suggested to Blaise the inclusion of Bitcoin equipment which have gain a larger wave in Africa here. I believe if we can hold Bitcoin in our account here in Sesacash like Binance, Paxful, Bittrex, Poloniex and other giant exchange platform, it would be laudable idea to trade here by many investors and traders having business mind and the potential to build. I believe the executive I thinking of having larger stake of people, more entries of Africans who would support the app with heart and push income to make the app very vibrant.
---
The inclusion of Sesacard & other Crypto like Steem
---
One thing that I would love if Sescash would bring, and the have encrypted in their app that "is coming soon" is "Sesacard." If this idea come in force and workable it would help case out our local exchange currencies everywhere the card is accepted.
---
I also suggested the the Executives to accept Steem exchanges in the app. Though the idea to help push and promote decentralization is one of the best, yet we need more crypto options to trade with so that we can cover and get reach to every part of crypto funs in blockchain space.
---
Invitation to millions of Crypto funs in African to join Sesacash
---
If this is your first time of hearing Sesacash exchange, please fellow African team in the Crypto block chain, I recommend you joining Sesacash( Let's Exchange ) as the name in Ghanaian soil means. It is the most simplest and easy way of exchanging digital coin of Dollar to your local currency. Let's make decentralization very effective. Since if we consider it World wide, we might not be understood, but if we tend to break it down to our local level it is easily comprehended.
---
Conclusion
---
My gratitude to @steemitblog, @steemcurator1 and @steemcurator02 for their generous support and good challenge opened to all to participate. We are looking forward to taking part in the subsequent ones. Thanks to all lovely Steemians around.
---
"Note: this post too has been set to 100% Steem power up!"
---