Here is today's entry for the #colorchallenge photo challenge, originally started by @kalemandra, and at one point one of the most popular group participation events on Steemit. It's also a great way for newcomers to "post something" and get started here, if you feel uncertain about how to do things.
Sadly, I don't see as many "Color Challenge" posts as I used to.
Today's theme is "Monday Red;" red is also the color associated with the Root Chakra.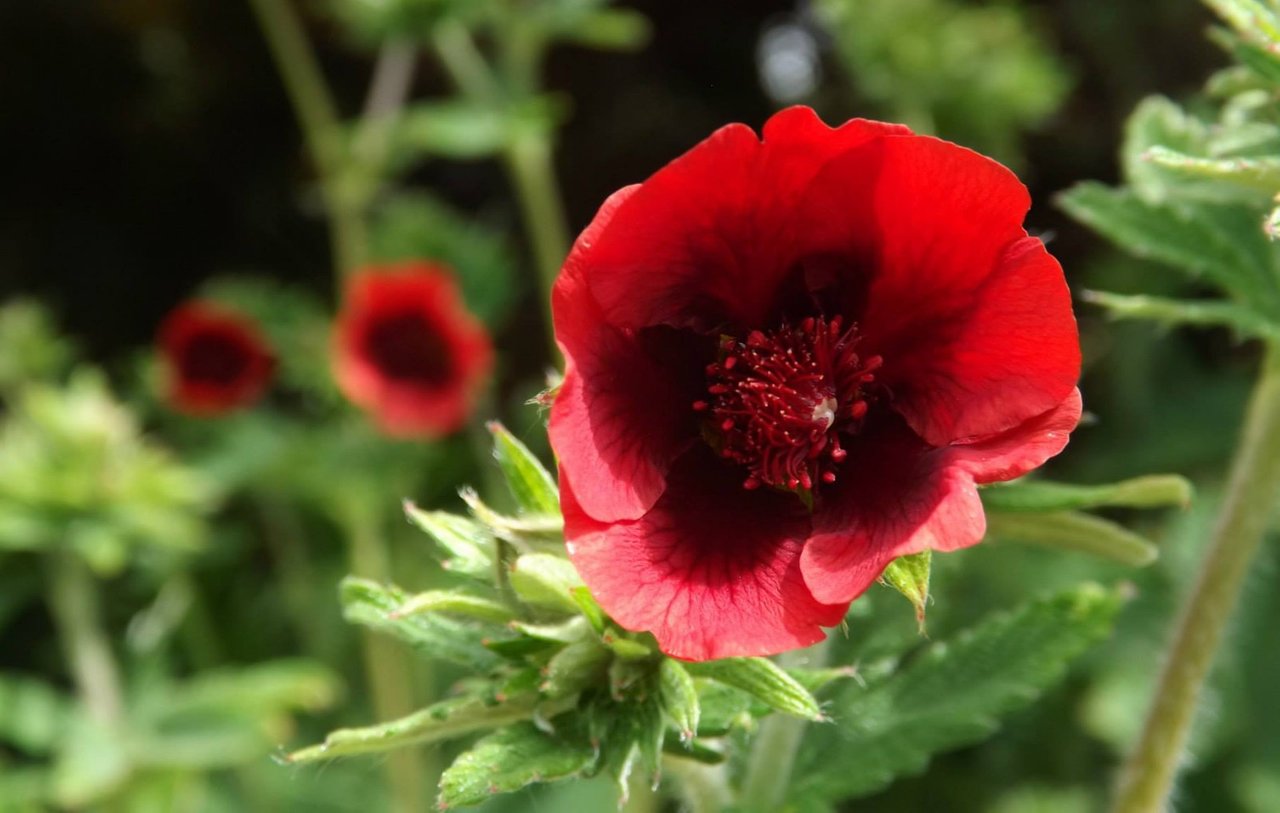 This is one of my favorite types of flowers that bloom this time of the year. I think it's called a Potentilla, but not 100% sure. The leaves look like strawberry plants, but this is not a fruit bearing shrub.
Have a beautiful day!