Greetings dear steemians and welcome to my delegations update post. In this post I will take you through my journey on how I updated my delegation to
@steem-cameroon
community.
---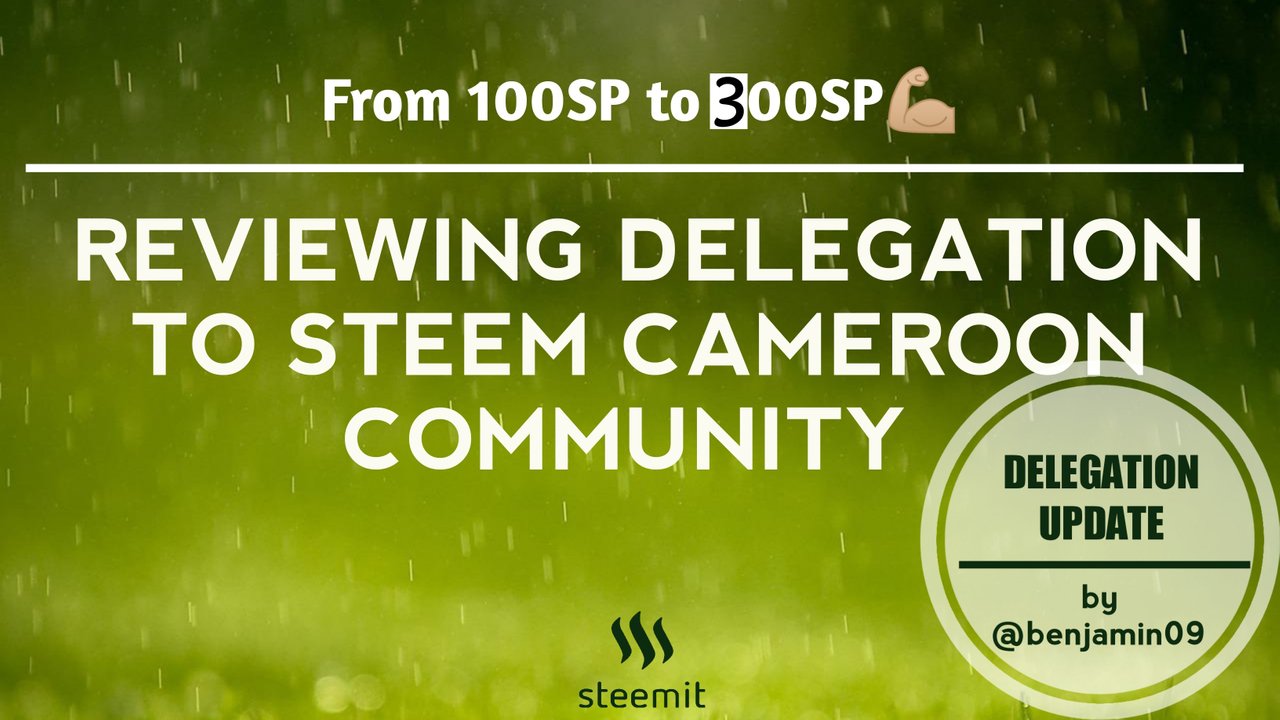 Before updating delegation.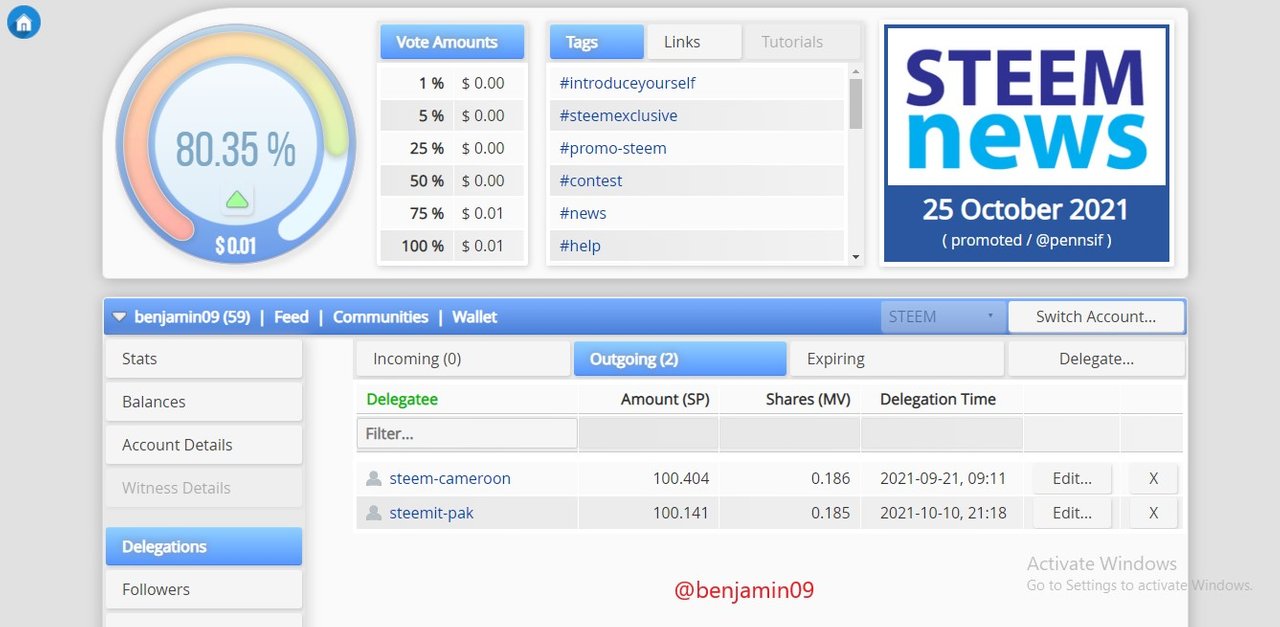 Before updating my delegations, I had already delegated 100SP to @steem-cameroon. I had as effective SP, 282SP. So, I decided to add to my delegation an addition of 200SP that will make the total delegated SP to @steem-cameroon to be 300SP. And my effective SP will drop to 82SP.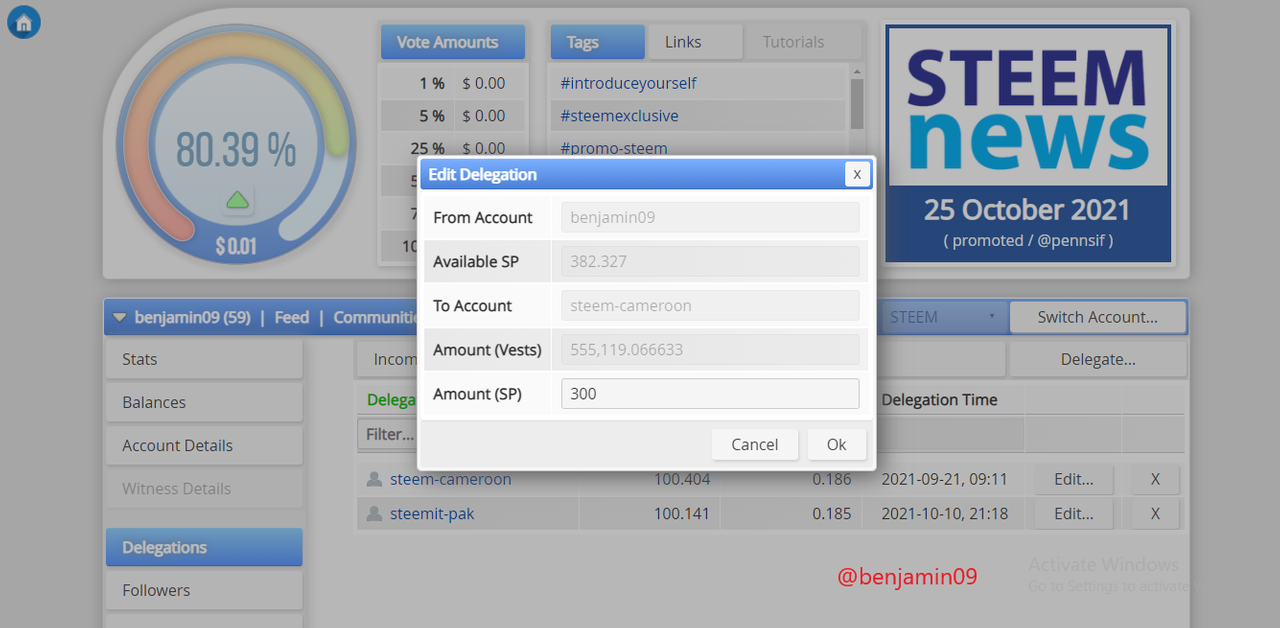 After Delegation.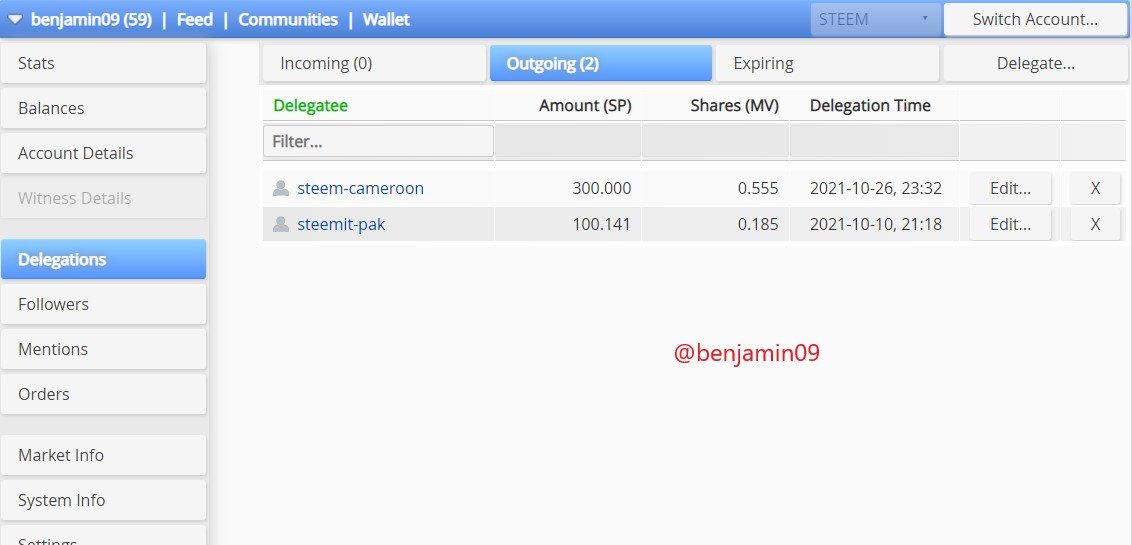 After editing, I now have a total of 300SP delegated to my favorite community Steem Cameroon.
You can confirm my delegation with this account operation screenshot from my Steem World.


Thank you for reading. I hope to get your comments on this in the comments section.
I also hope to get labelled soon by our community's great MODs @fombae and @majerius.