Hello guys and welcome to my post where I will brief those who don't know about
#club5050
and just remind those who already know about it. Also, in this post, I will inform y'all of my future power up on the 25th of October and why I am powering up.
---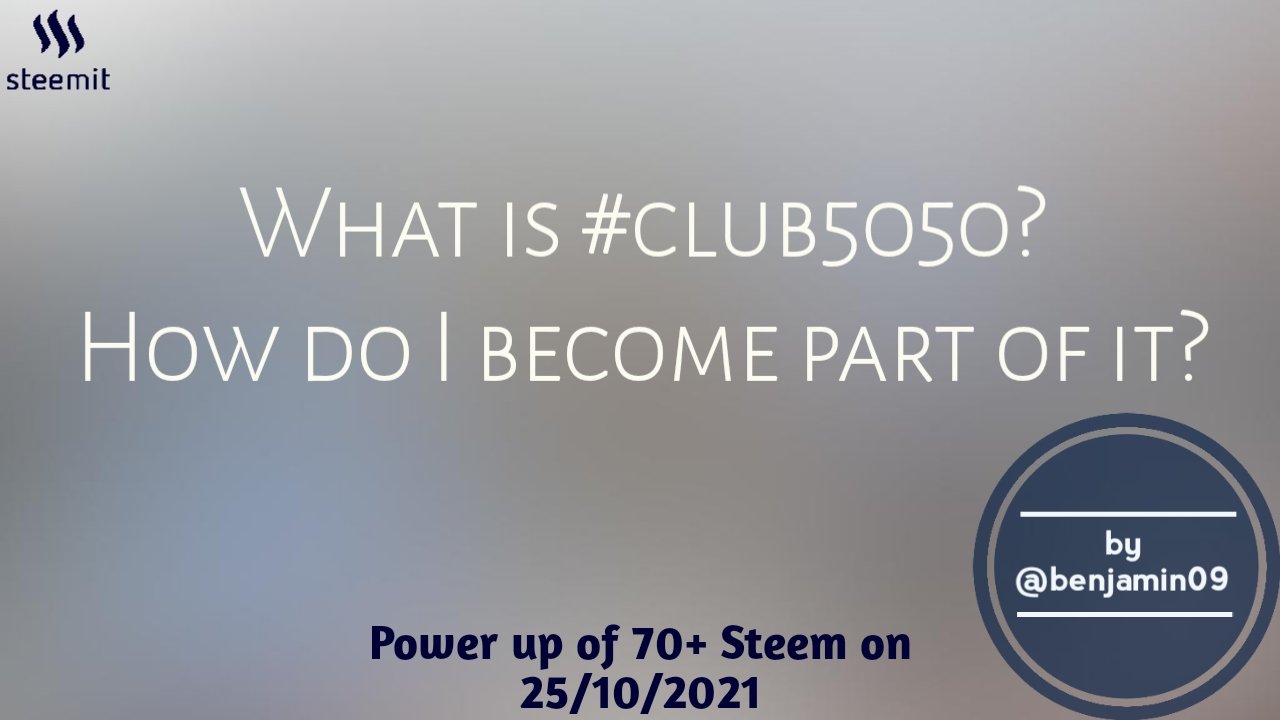 Club5050 is the latest thing that has been launched by the Steemit team. This is a program that encourages us steemians to power up at least 50% of our weekly earnings on the steemit platform.
Doing this, may or may not get voted with the steemcurator01 account, but in so doing, will increase the value of Steem thereby helping us all.
Also, this is another criteria that will be used to determine the community of the month by the Steemit team in the monthly support program. It requires many members of the community to be part of the #club5050 campaign.

How to become a part of the #club5050.

For you to become a member of the club5050,
You will need to power up at least 50% of your weekly earnings.
For example, if I make 4SBD this week, I will power up at least 2SBD of that for this week.
Secondly, you will need to use the tag #club5050 among the first 5 tags in your posts.(no special post is required for entry into the #club5050).
Powerup atleast once every week to remain eligible for the #club5050 support.
No powering down of your account as it makes you ineligible.
Very important. You must be using your account to vote regularly. This means your voting CSI should be high.


You can check this in your steemworld.
6.) You must not delegating sp to any vote-buying bot or account.
Once you check all the above boxes, you can consider yourself a member of #club5050 and you may or may not receive special votes from steemcurator01 or steemcurator02. It is not guaranteed.

70 Steem to be powered up on 25/10/2021.

Powering up is very good for your account i so many ways such as;
Powering up helps increase the value of Steem so the rates become high for those of us who like withdrawing.
Powering up is investing in our accounts here on Steemit as when time passes, your account's worth will be really high from all your earlier power ups.
Powering up helps boost your account giving you more authority on Steemit as you can curate posts at higher rates and get higher curation rewards.
Also, with a high SP from powering up, you will get so many new followers.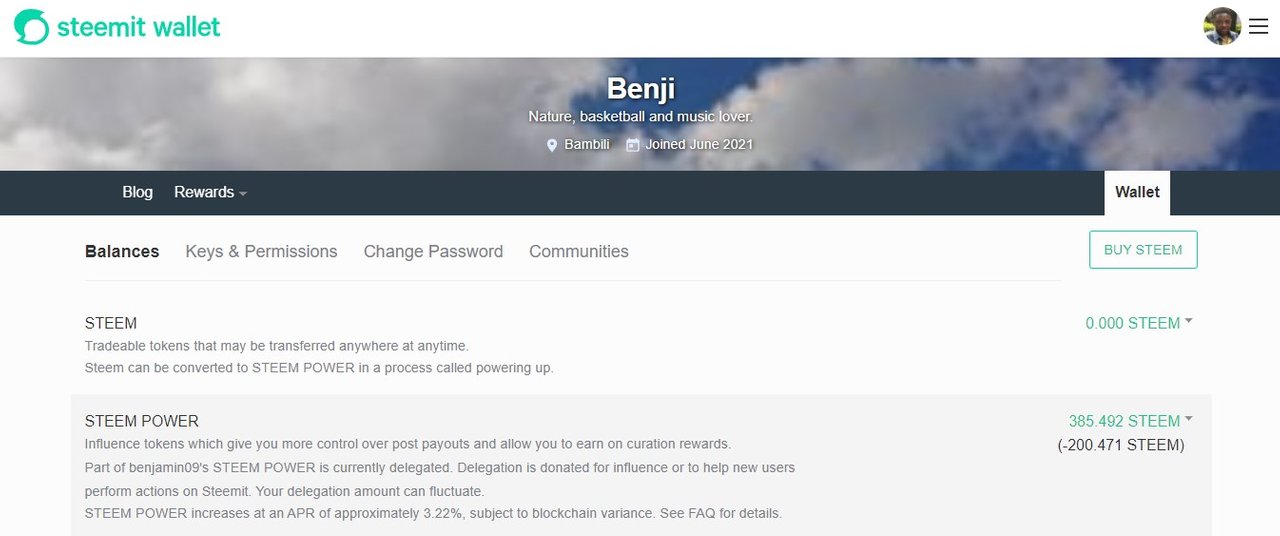 Okay, back to what I was saying. I am going to power up atleast 70 Steem this Monday the 25th of October. I will use this power up to participate in the weekly power up contest organized by @thegreens.
Also, with this power up, I will remain eligible for #club5050.
And finally, this powerup, will get me much closer to my 500SP pledge.

Thank you for reading and please leave comments about your thoughts on this and if you have worries.
@saxopedia
@majerius
@chiabertrand
@breeze.com
@rosita-nkefor
@trayckierra