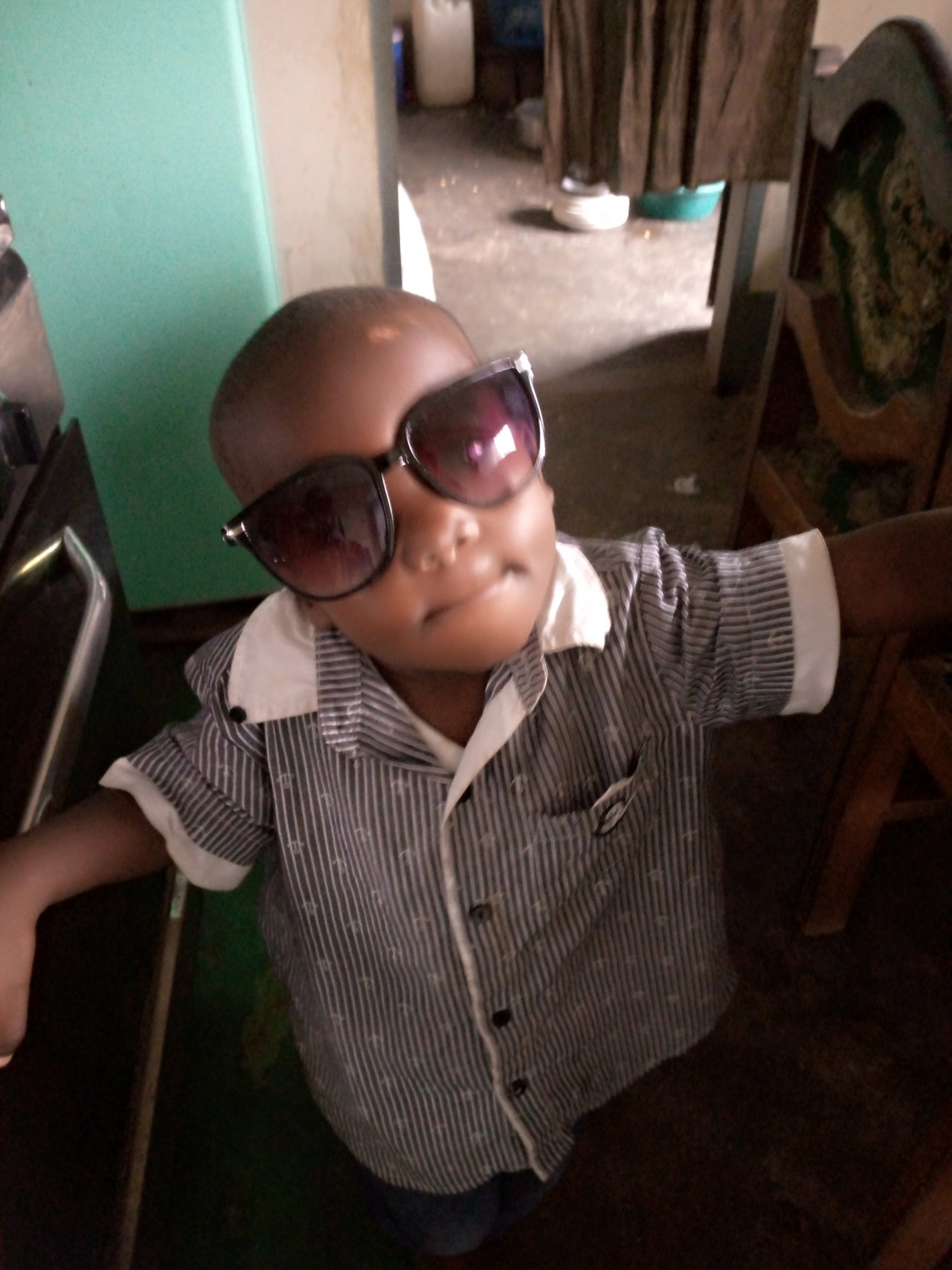 Hello everyone, please accept warm greetings from me, I'm really glad I'm doing another diary session though it's not as recent as it seems, it felt like yesterday to me and I couldn't just keep it to myself, I have to share it with all of you my dear diary.
Today the 26th of July was is my little brother's birthday, there were a lot of plans put in place, but in reality non of them went as planned, let's know why things didn't go as planned.
Morning
The morning period was the first thing that didn't work out, usually birthday celebrations are planned by my mom, she will usually wake up and make all the preparations, by all foodstuffs, arrange for party vibes, I mean everyone will feel that there's a party at our place just by seeing us prepare, but what happened was that she left for the farm that morning, leaving me alone with my little brother.
So I did what I always do in the morning, I did house chores, I got him breakfast to eat, made myself something to eat too.
After all that I couldn't leave that day pass by without making it at least a little bit memorable so I went to the market and got 1 kilogram of flour estimated at 4 STEEM, 7 eggs at 3 STEEM, 1 kilogram of sugar at 8 STEEM, 1/2 litters of vegetable oil at 10 STEEM, all together making it 25 STEEM and came home.
Afternoon
The afternoon was when things started getting exciting, my Mum came back from the farm, it turns out she actually had something planned for that day, so she got out and got some food items to make some fried rice while I made this cake 👇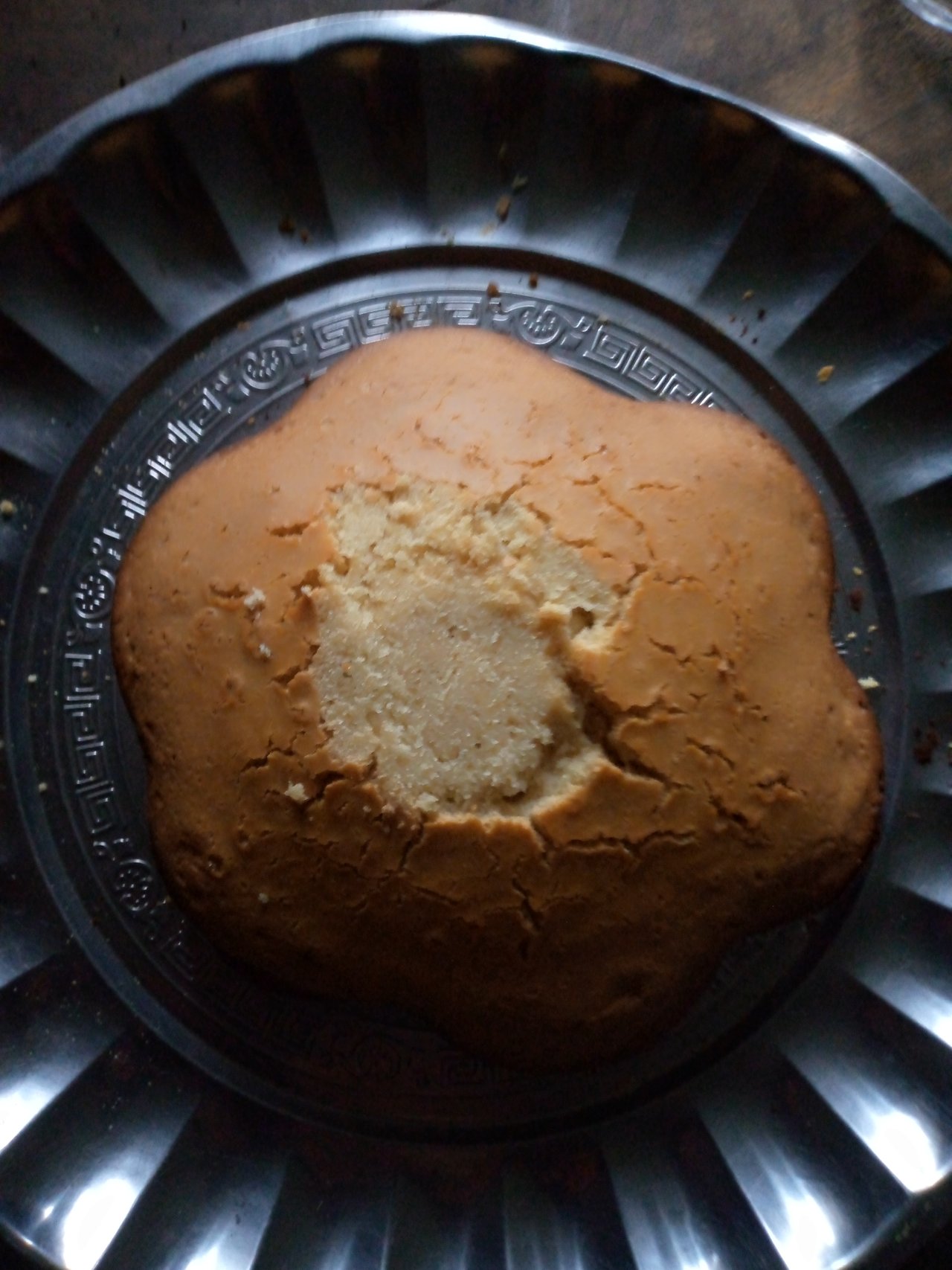 So I made this cake for him and later that day my Mum finished making the rice and we were called together to celebrate the birthday of my little brother.
Evening
In the evening we had a get together for the family, though it wasn't big as we planned but we made do with what we had and enjoyed it, I invited some of his friends.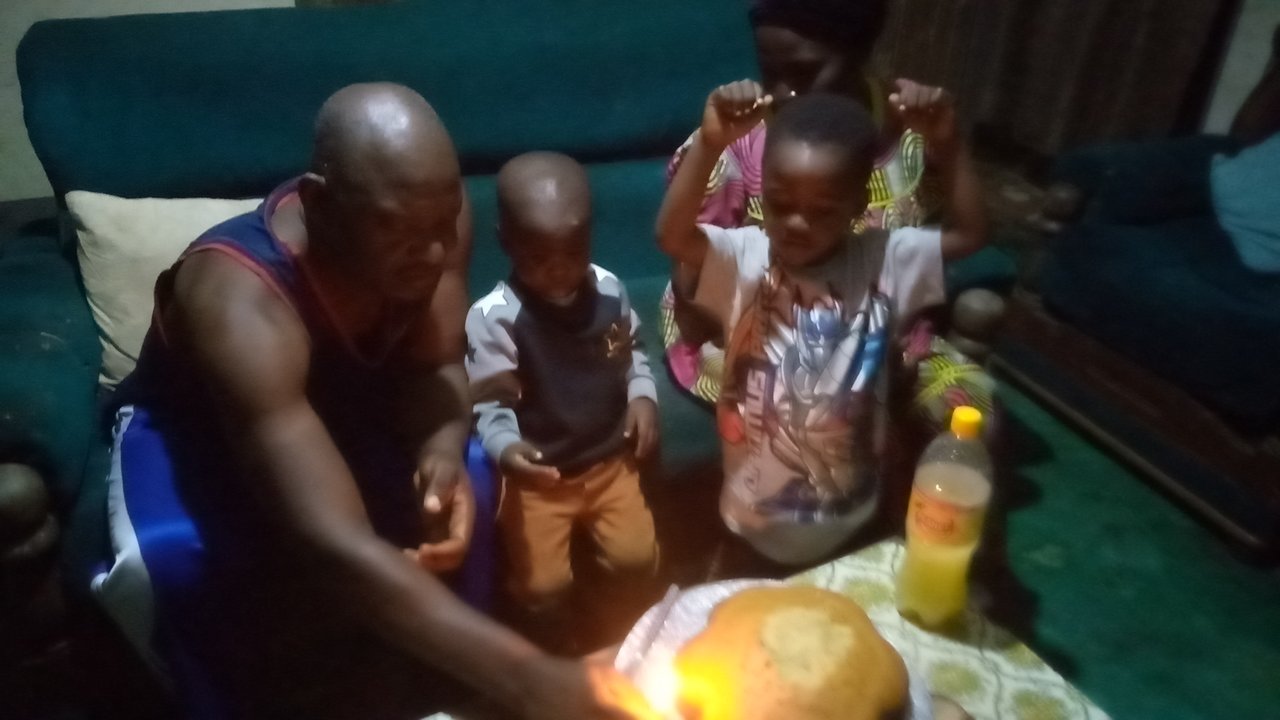 After that we had the cake and put a smile on my little brother's face once he ate the cake I made for.
I'm glad you stopped by sorry that I only have little pictures of this memorable day, I could only do so much that I forgot about capturing the moment.