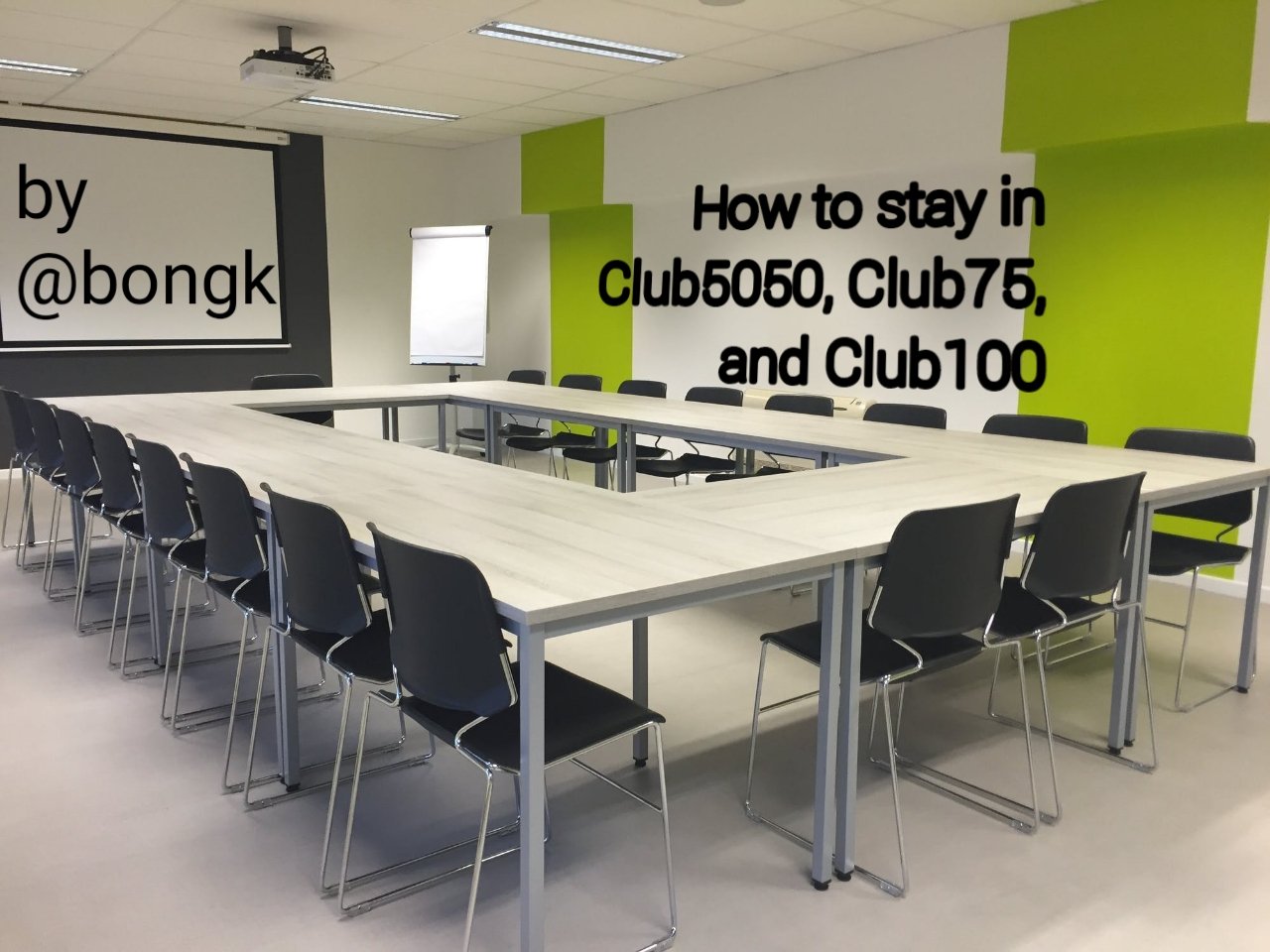 Introduction
Hello steemians of steem Cameroon it is nice writing to you all today, I'm here to pass out valuable information on how to stay in clubs for as long as possible, I've noticed most of our Cameroonian brothers and Sisters falling victim to this problem, it is also a problem for all steemians but we are here to help by giving you all this information. I hope this will take you a very long way to increasing your earnings and making your experience with steemit worthwhile. So please stay tuned and learn.
Now before we begin, I'll just give a run down of how the course will go,these are the topics we will treat today;
What is a club status?
What are the different club status and how to be part of it?
How to maintain your club status
Now that we have a run down of how this course will go, let's now begin.
What is a club status
Club status is a strategy of steemit that encourages all users to invest back into the business by holding Steem in the form of Steem power by powering up their earnings and not cashing out for a certain amount of time.
To implement this strategy, users who hold their steem in the form of Steem power for long enough will get more earnings for the posts they make, so in such a way it is a give and take business relationship.
What are the different Club types and how to join them
There are 3 clubs in Steemit for all steemians, and the very first based on duration and reward is ;


club100


To join this club steemians need to be for as long as 3 months without powering down or cashing out/selling their coins, apart from that the user must power up all their rewards for this period of time.
It's hard but worth it because after staying that faithful, your rewards will be unlimited you will stand a chance to receive votes from SC01 for every post you make.
Apart from that, you will be highly recommended for booming support on every post you make.
Now for those of you who can't wait that long to receive these rewards then the next club is probably for you.
Club75


This is a club which doesn't take very long to join. To be a part of this club, the steemian needs to power up at least 75% of their steem rewards for 2 months without Powering down.
These are the criteria for joining this club, it is not as rewarding as being in club100 but it is rewarding , you get votes on your posts but not as much as for club100. Now this is a lot of time to do power ups and remain patient right but the next club is going to sought most of the impatient steemians.
Club5050


Club5050 to me is like the easy way in on your rewards. This is because it's not time taking, all you have to do is power up 50% of your rewards for just a month, it is convenient for steemians who face much difficulty with holding Steem probably because they want to provide for themselves and others or they have needs to take care of.
Though you'll still get rewards and be eligible for most contests.
How to maintain a club Status


After joining a club, what you want to do is maintain that club status for as long as you can to make sure that you get most rewards as per the group you are in.
We are going to talk about some various ways to maintain a club status.
Patience
This is in case you want to sell your Steem based on the problem you have, patience is what you must apply to make sure you don't power down or sell Steem before time and end up losing your club status.
In my case I'll just tell myself that I should wait another day, until I find another way out for my financial problem.
Discipline
This is what most steemians don't have especially Cameroonians. Discipline means you deciding not to power down or sell your Steem and sticking to that decision for the period of time you want. I know it's difficult, buy what I do is I don't check my wallet for the mean time I want to stay in a club.
Powering up constantly
This is a strategy I use too, when I want to stay in a club or advance to the one higher, I practice powering up of every earning I have. This not only increases my Steem power but also means I get to maintain my club status.
Conclusion
The most interesting thing about Steemit is that it pays in Steem which is a cryptocurrency, this has come to stay and I am advising all of us to maintain our club status and if you're not in any club yet, endeavor to join one and stay in it.
I leave you all with good news, the best is yet to come with Steemit.