Hello amazing steemians I hope you are having a really great day!
I wanted to share with you one memorable day I was so excited about.
Recently about 2 weeks ago @sirkeyz101 descided to start up an amazing initiative. Where he would rally musicians to come hang for a football match.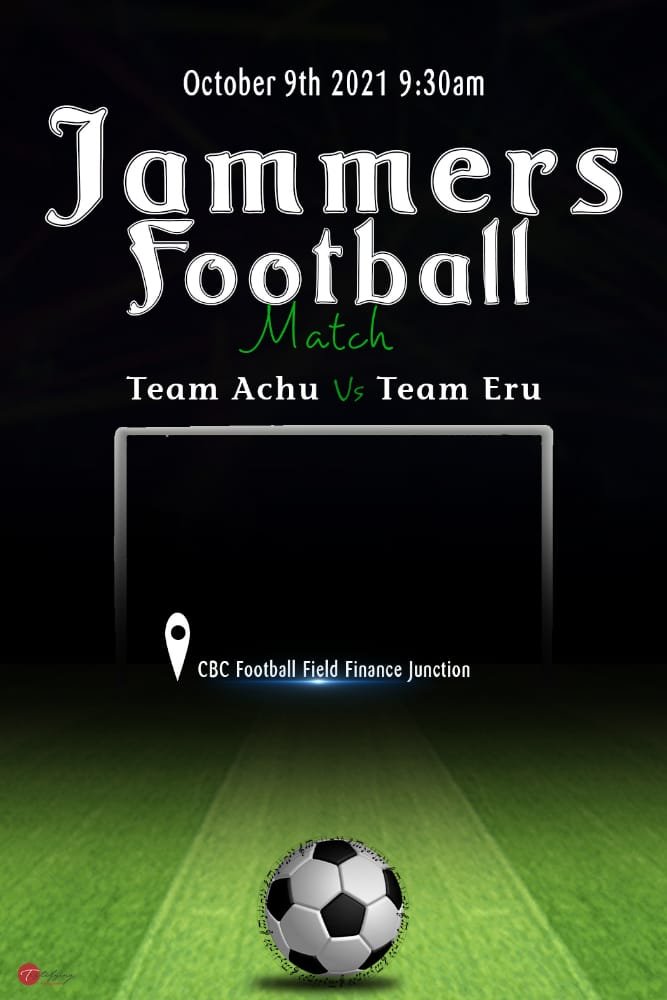 It was a really fun idea to me indeed, however my busy schedule was seriously working seriously in the way of this amazing program.
As God will have it on the morning of that day I was able to completely finish up with my work and research work for that week.
So about 7:30 am in the morning. I got up so hype about the program I decided to mention it to my brother in the house he descided to come along to too. Since he had not exercised for a while.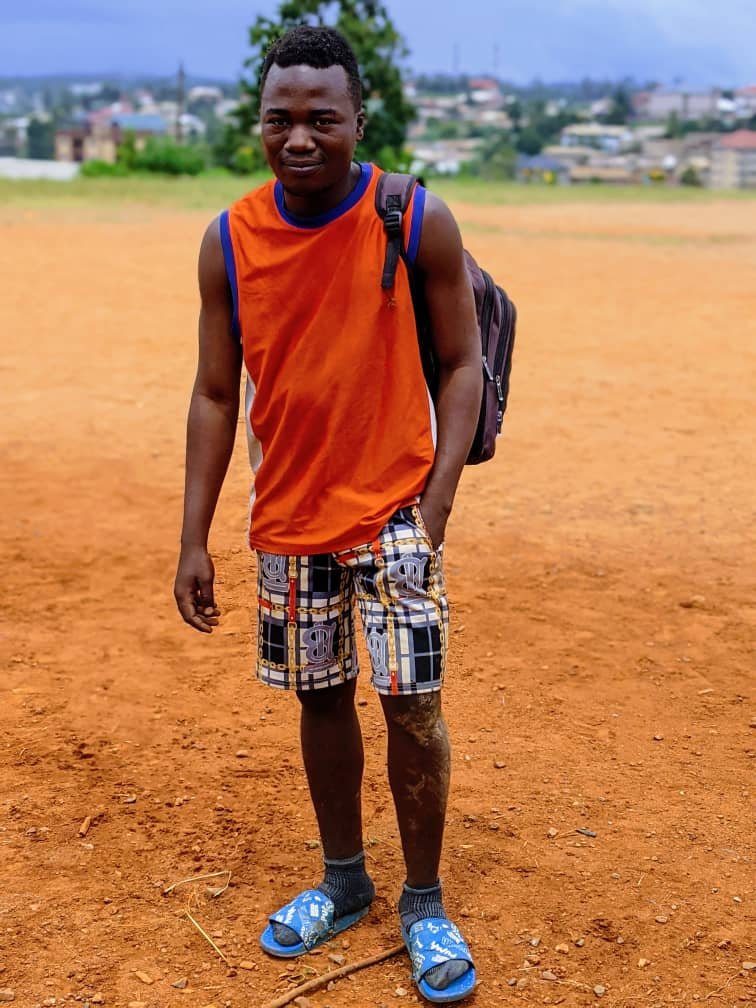 My brother set for the game
For me this program was a big deal becuase we had never had any program as such with musicians coming together. The mobilisation for the match was great too.
About 10:00am in the morning we all show up at the football field. It so amazing to see the number of musicians who had shown up. I was such a great joy for me. I have always loved to be part of such great initiatives and events.
At about 11:30am we where given the opportunity to use the football field. So the teams where divided into two that is team 'Eru'and team 'Achu'. Am sure your wondering why the weird kind of names! So we said does who love eating 'achu' which is the nkwen traditional meal should form one team with leader as @sirkeyz101 and does that love eru should form one team headed by Ernest Solo who is a huge fan of that meal.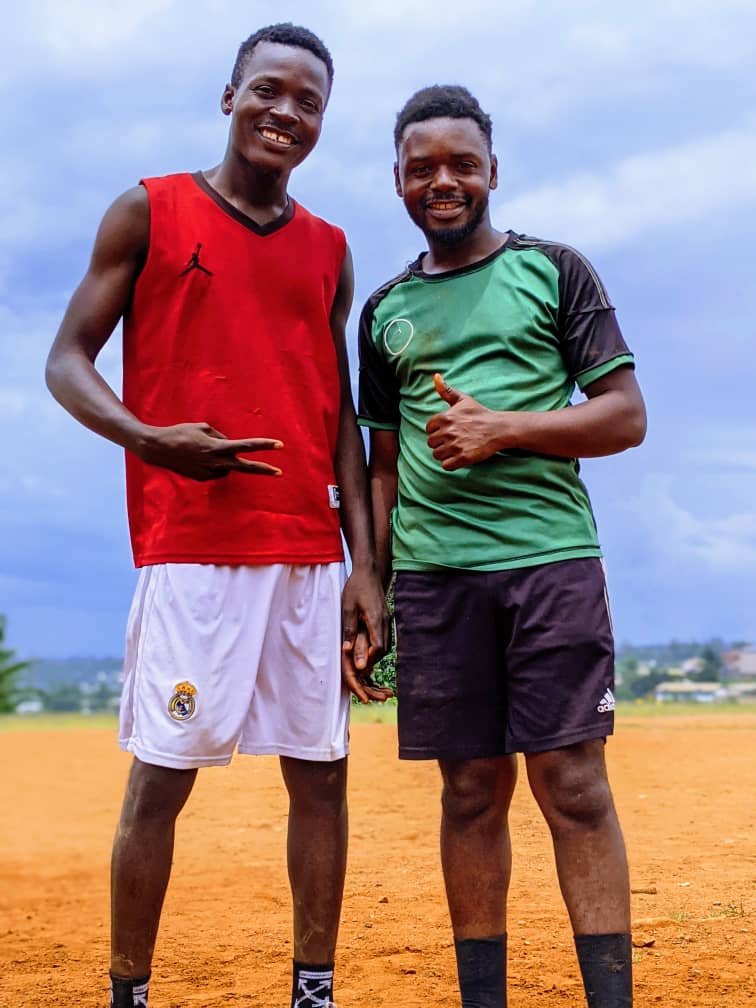 Ernest to the left Saker to the right
(Disclaimer!!! This is not in anyway suggesting musicians are foodies lol).
As for me I chose to play with team Eru, not becuase it is my favourite dish but becuase I prefer it to achu, no offence to achu lovers! Just my personal preference.
12:00pm we did a little warm up and we started playing, the energy of the match escalated quickly and team Achu scored us their first goal.
I suggest to my team captain he should put me at position where I could quickly make a run for it. Prior to that I was playing at the position of left back defender then he sent me to the position of the left forward attack.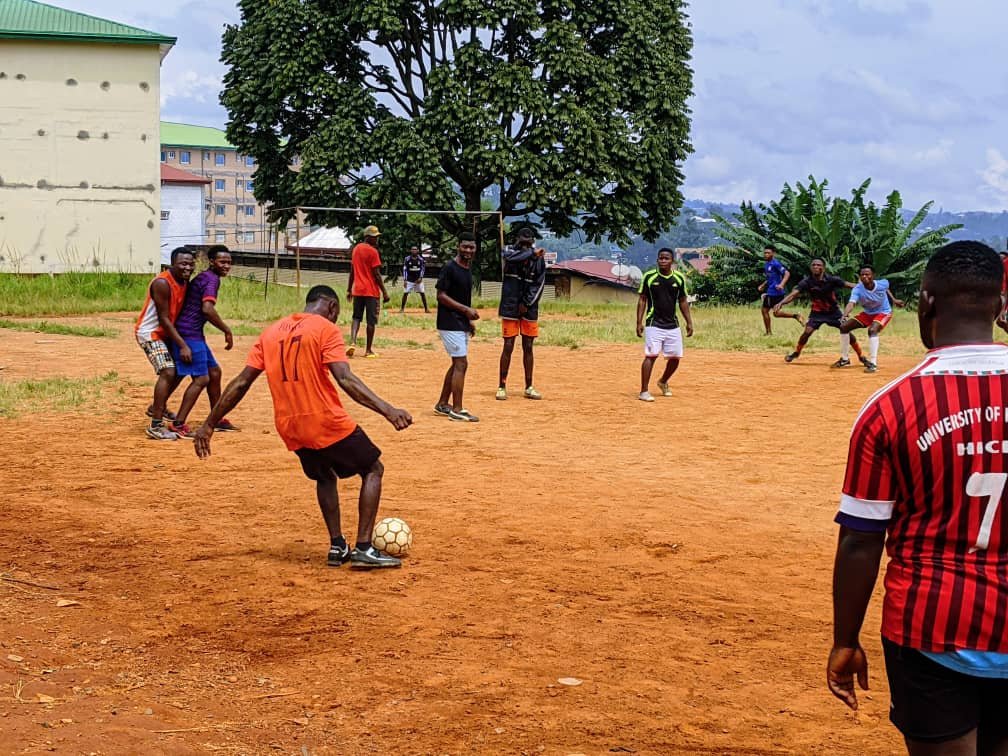 Team captain on the ball
So team Eru mounted alot of pressure and I was blessed to score an equalising goal for team Eru.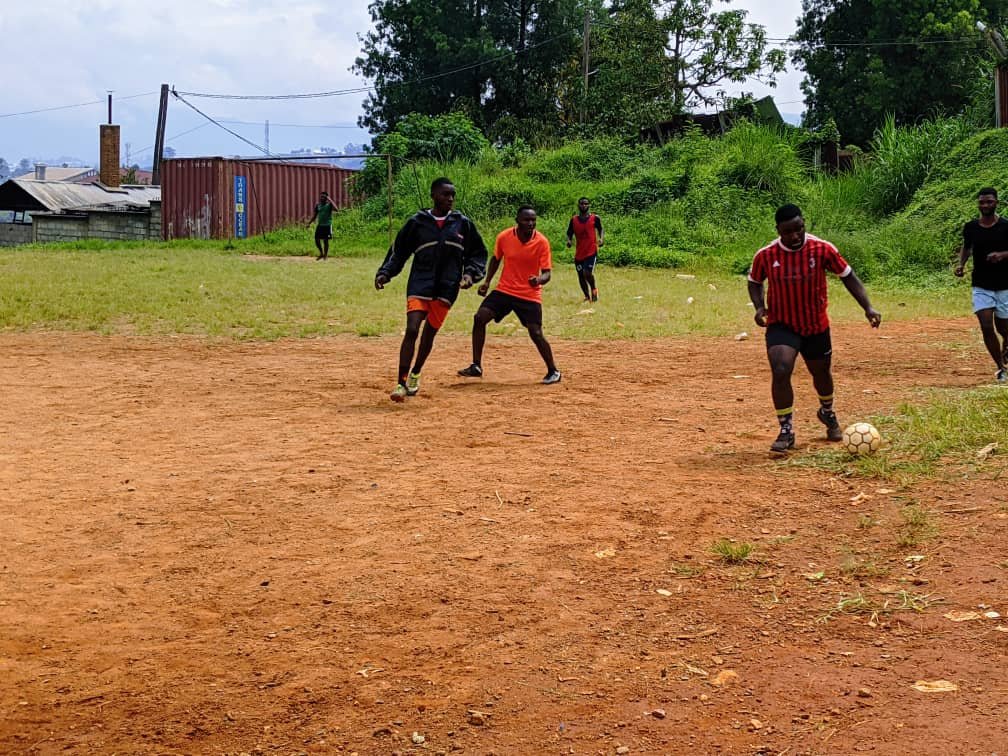 Me on the Ball
The goal gave us so much confidence as a team. Some substitutes where made and we scored another goal again.
Eru was now leading the game and because of that they became abit over confident and as a result team Eru recieved a whooping defeat from team Achu of a 3-2 goal.
Take home lesson👇👇👇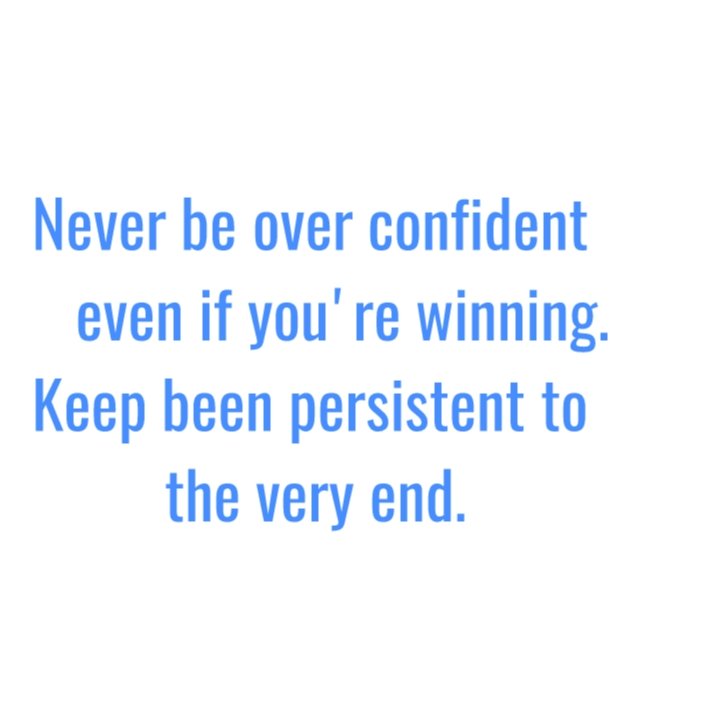 At the end of the day we had so much fun and everyone left happy. Even though we did not end up eating the meals lol. But I was personally so blessed to be a part of that great game.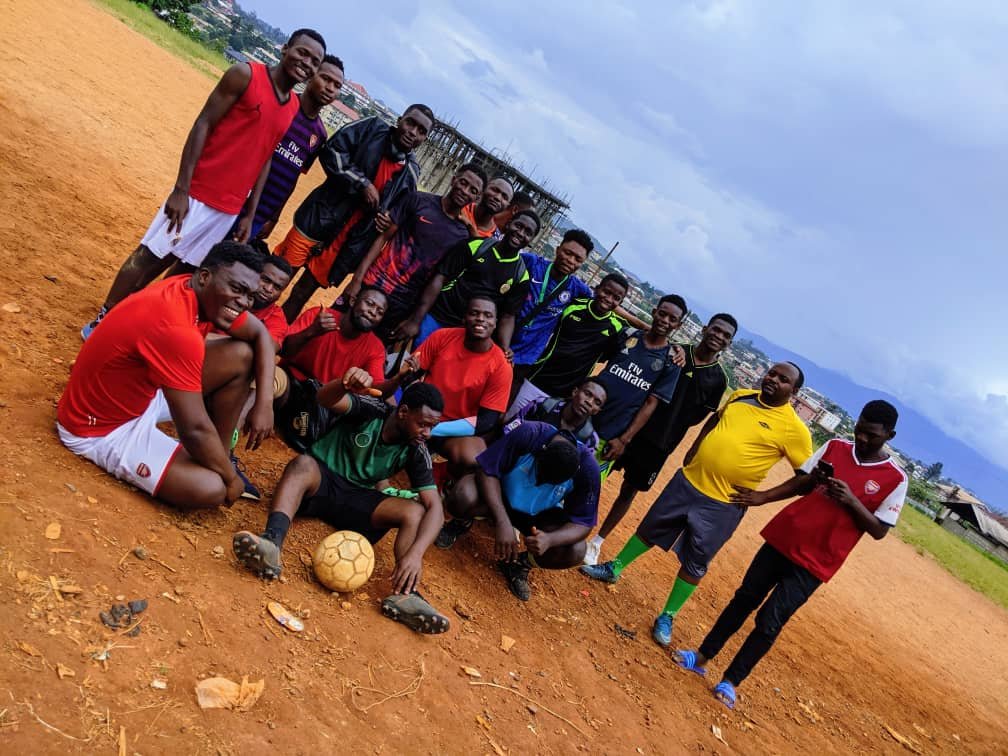 general picture