MY FRIEND'S BIRTHDAY THAT KEPT ME BUSY ALL DAY
Greetings to all steemians in the house, thanks to all the leaders who make sure everything functions well in this platform. Whenever I think of writing my diary, I feel so happy because sharing an experience in life is something I personally consider very good and interesting. Today I will be talking on my friend's birthday experienced on the 3rd of December 2021.It is never enough we say to thank God for life especially when he helps you to a point where you live to see another year, well as a friend to me and just also like a brother, we had to consider this day a great day for him. In the morning we woke up thanking God for life and especially him who is able to live another 1year again. Many will ask that do I live with him in the same house 😅,ell if you ask me I will kindly say s big "NO". I only had to sleep at his place that day because the next day was his birthday, I wanted to be the first person to shout at the top of my voice to wish him his first birthday wish. Early that morning I and his brother had to sing him a birthday song 😂😂 come and see a guy blushing 😁😁.
I was like wow and after that he had to thank me before I went back home to check my siblings if they are doing well before coming back at his place while his brother had to follow me to the house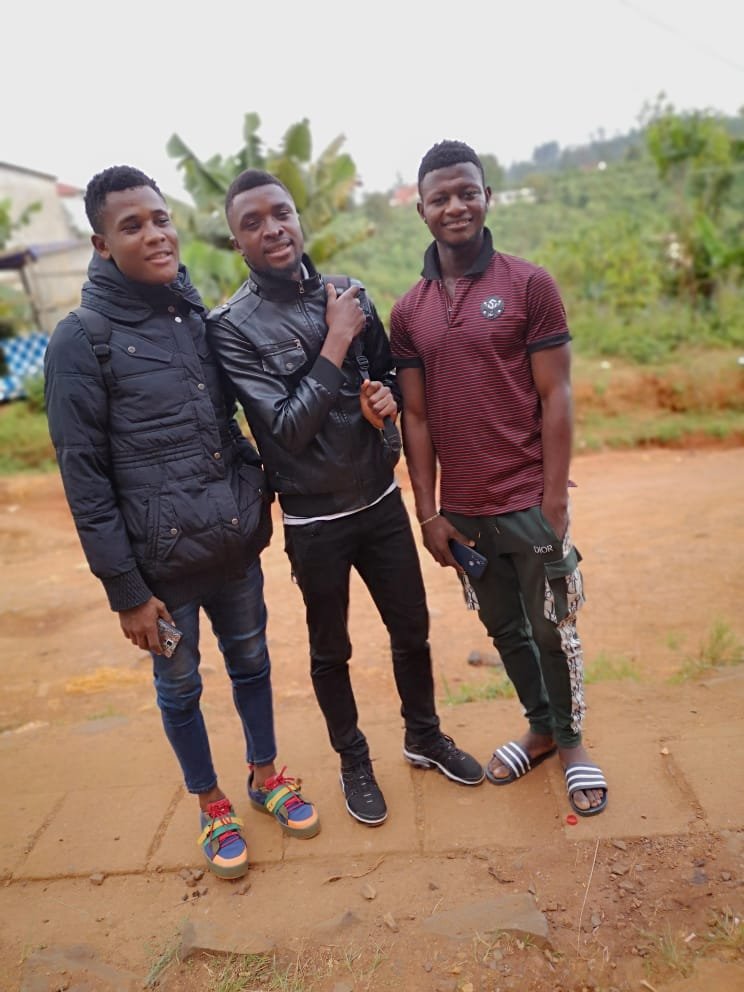 Reaching home I realized everyone was fine and gave them money for them to cook, pls don't ask me how much because I'm future billionaire 😂😂. My friend had to call me so that we go do his birthday shooting for the day. I called the camera man and he accepted that we should come at the studio where he does the shooting, I hurriedly asked my friend to bring his things he will use for the shooting and we met at the studio. Reaching the studio I discussed the price with the camera, I did a these because I was the one who introduced him to the man, he saw the pictures I used during my own birthday and he was so interested in having his.
We took very good pictures and went back home while the camera man kept working on them before he will send during the day. We went home to keep our bags before kicking off to the market to buy something to cook for those that will be visiting him. He told me that he will like to eat corn fufu and vegetables, I was like who will cook it for us?😂😂😂. I thought the guy was crazy about his birthday and had to taking decisions that seemed impossible, he told me to calm down that let him make a call, immediately my guy called a girlfriend of his to come help us, thank God she accepted.
Coming back from the market we met her already waiting for us, and she immediately took the things and started the cooking, we had to assist her so that the cooking process went fast. She appreciate us for being responsible and helping.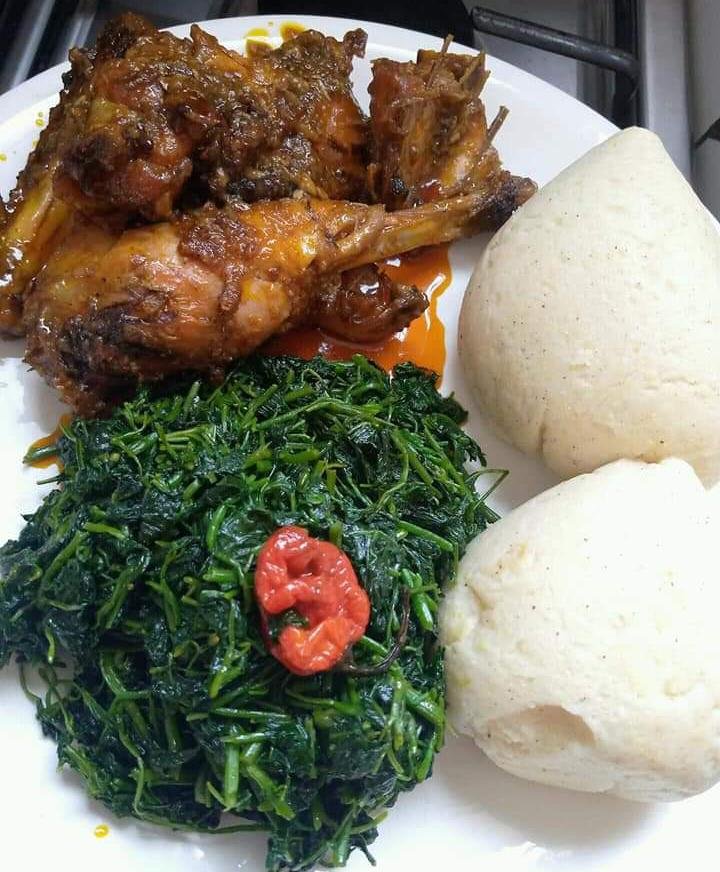 Omo see food
I ate my life that day because it was so delicious. After meal the camera man called and said the pictures were ready, we went to the studio and collected while giving the balance we were supposed to give. My friend confirmed the pictures were good, we had to post them on Facebook, WhatsApp and instagram.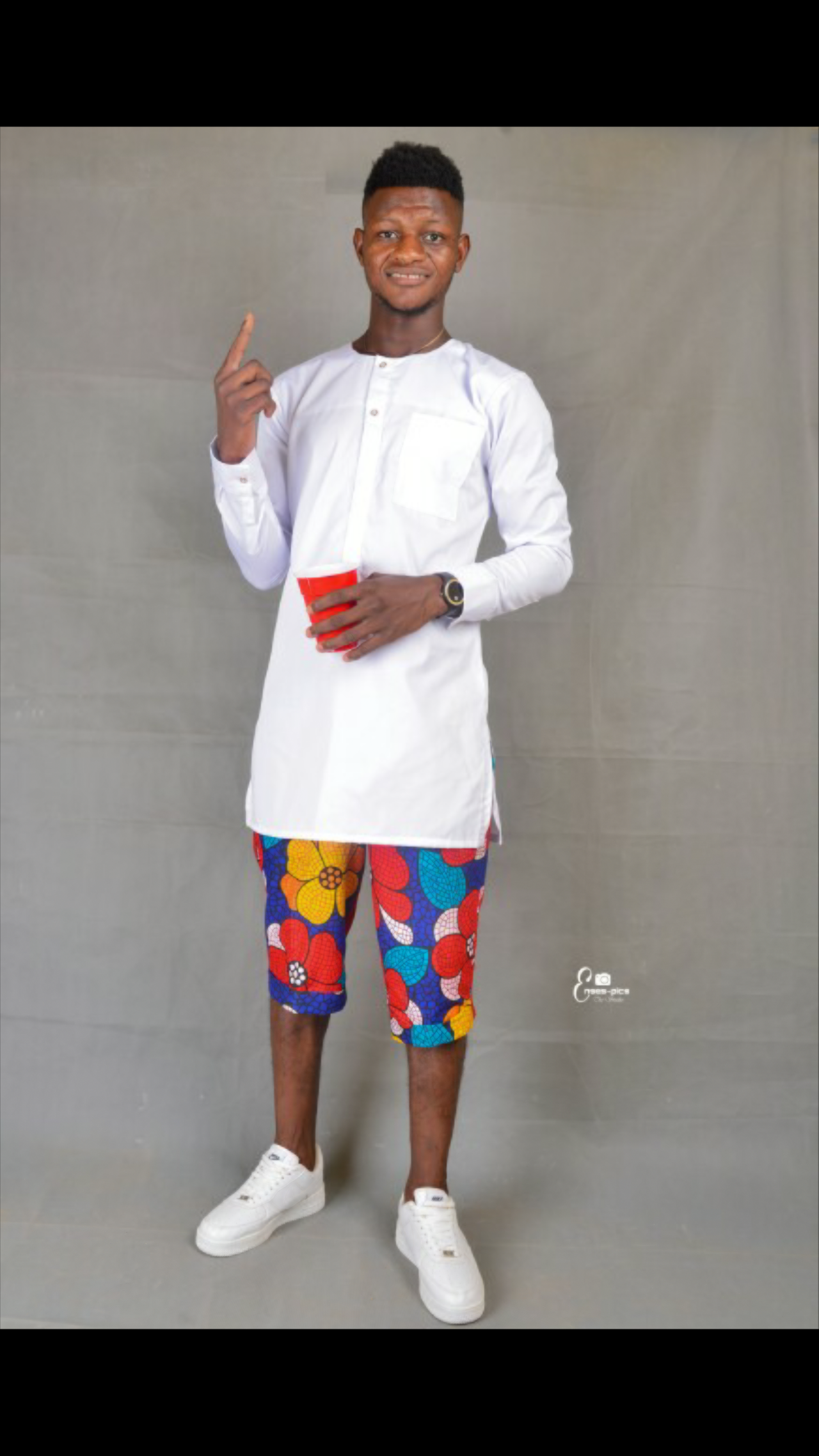 The guy had to first snap alone 😂. Should a birthday guy kill himself 😂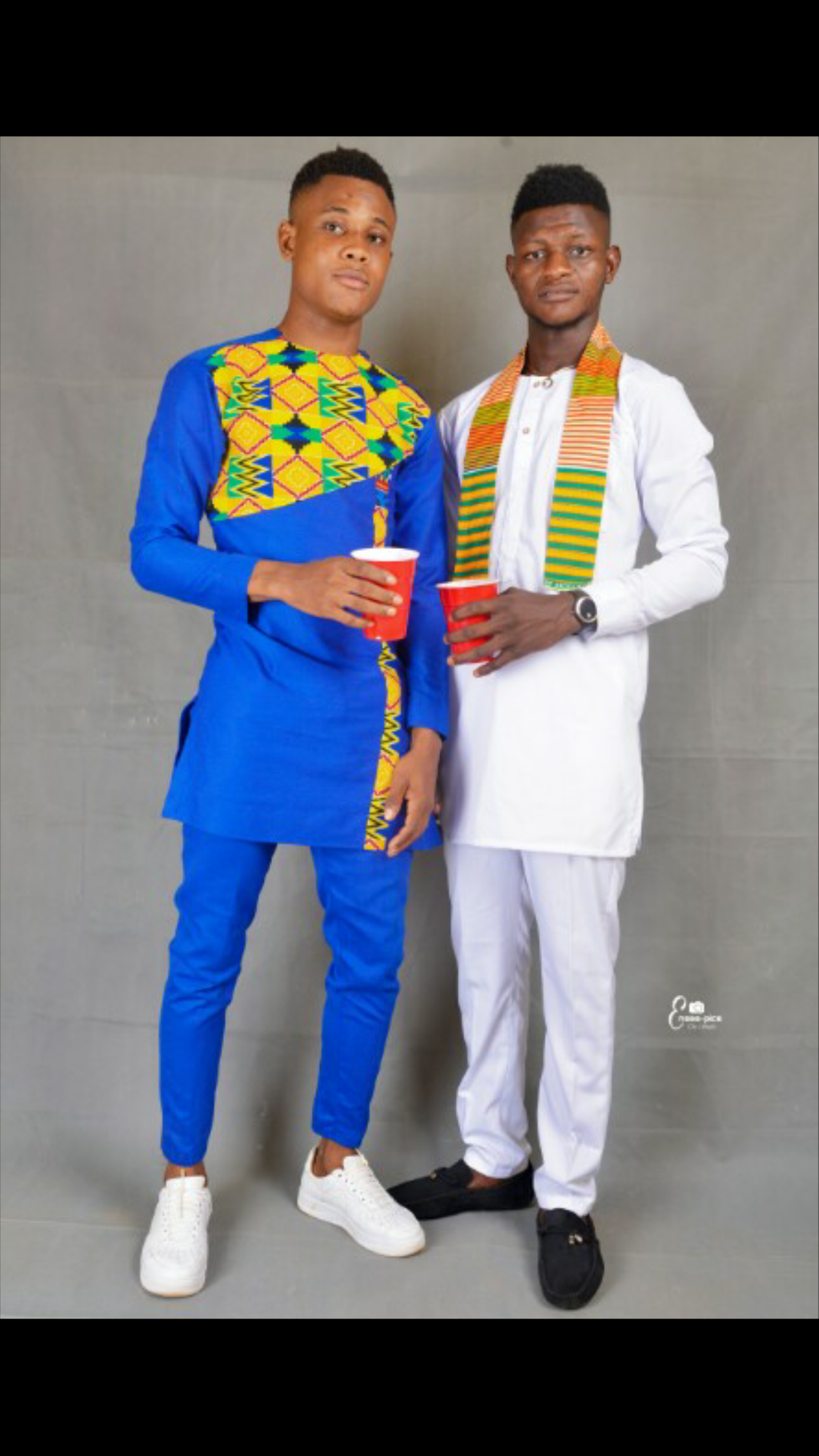 Me too I had to come in ya😁.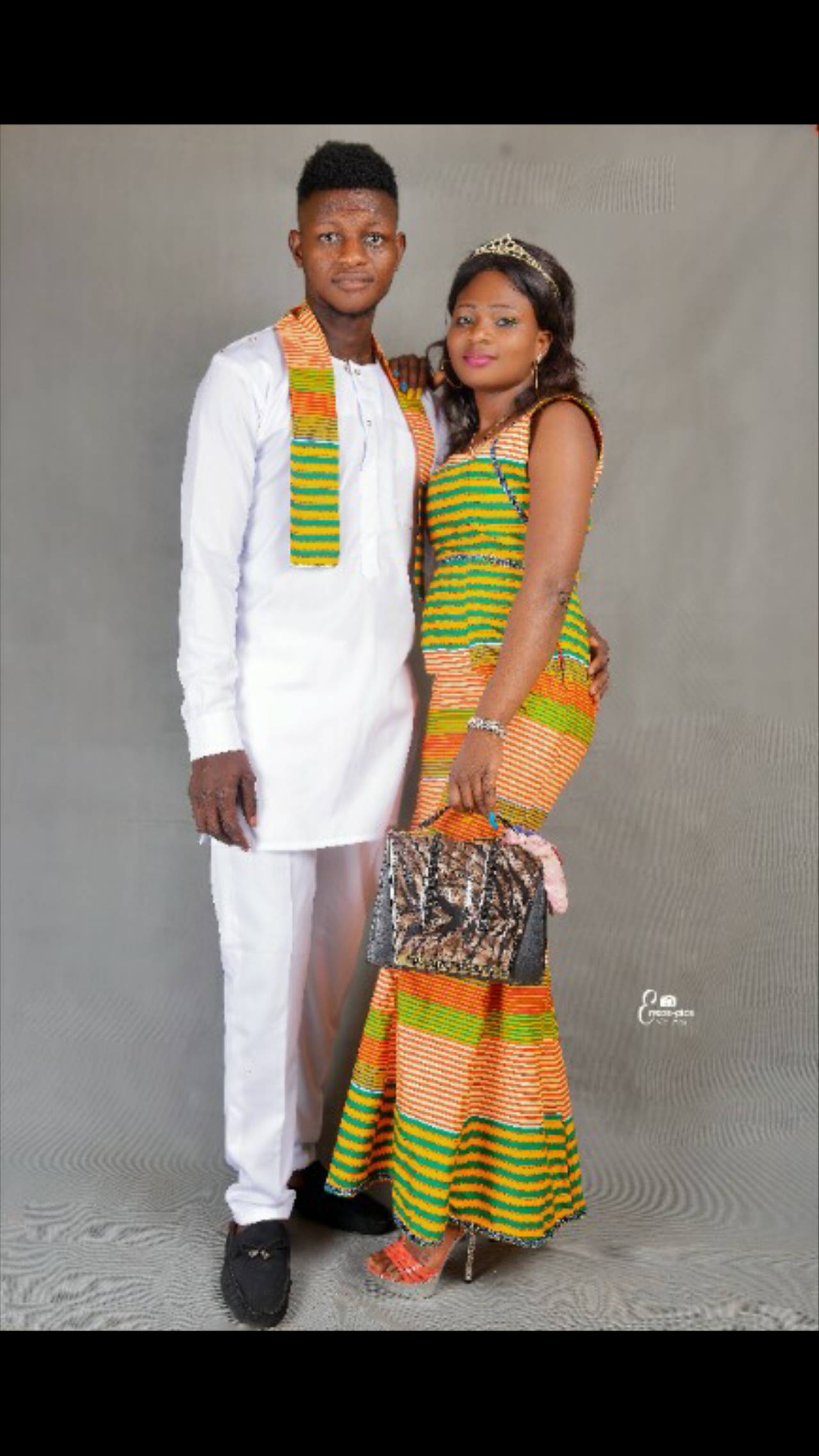 We call her Mama of the day because of that delicious food you see up there.
My guy had to change oh, it was something serious. This time my guy needs to change look, from responsible wear to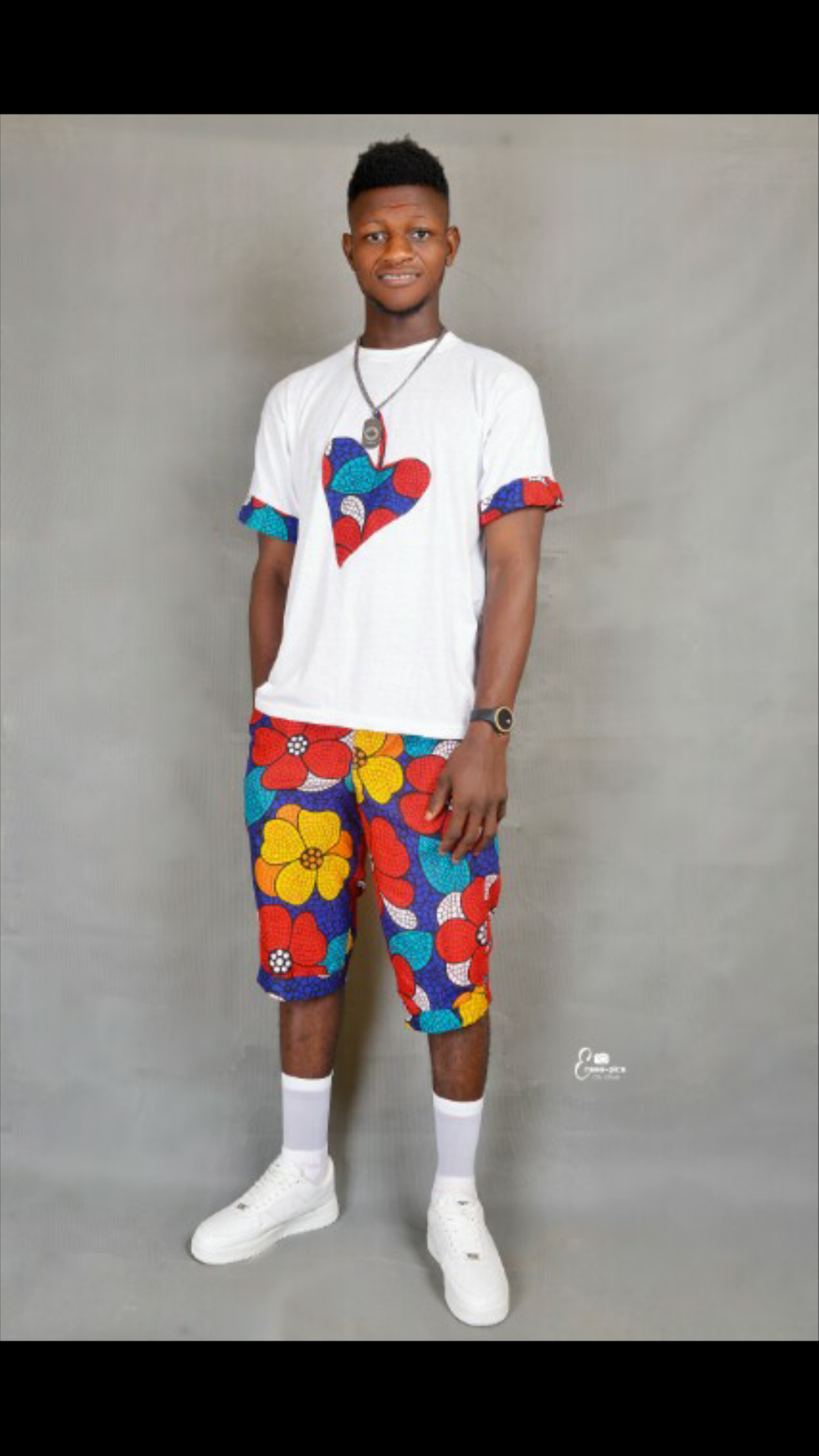 😍😍😍
While he was taking his pictures we were also changing our dresses to also snap again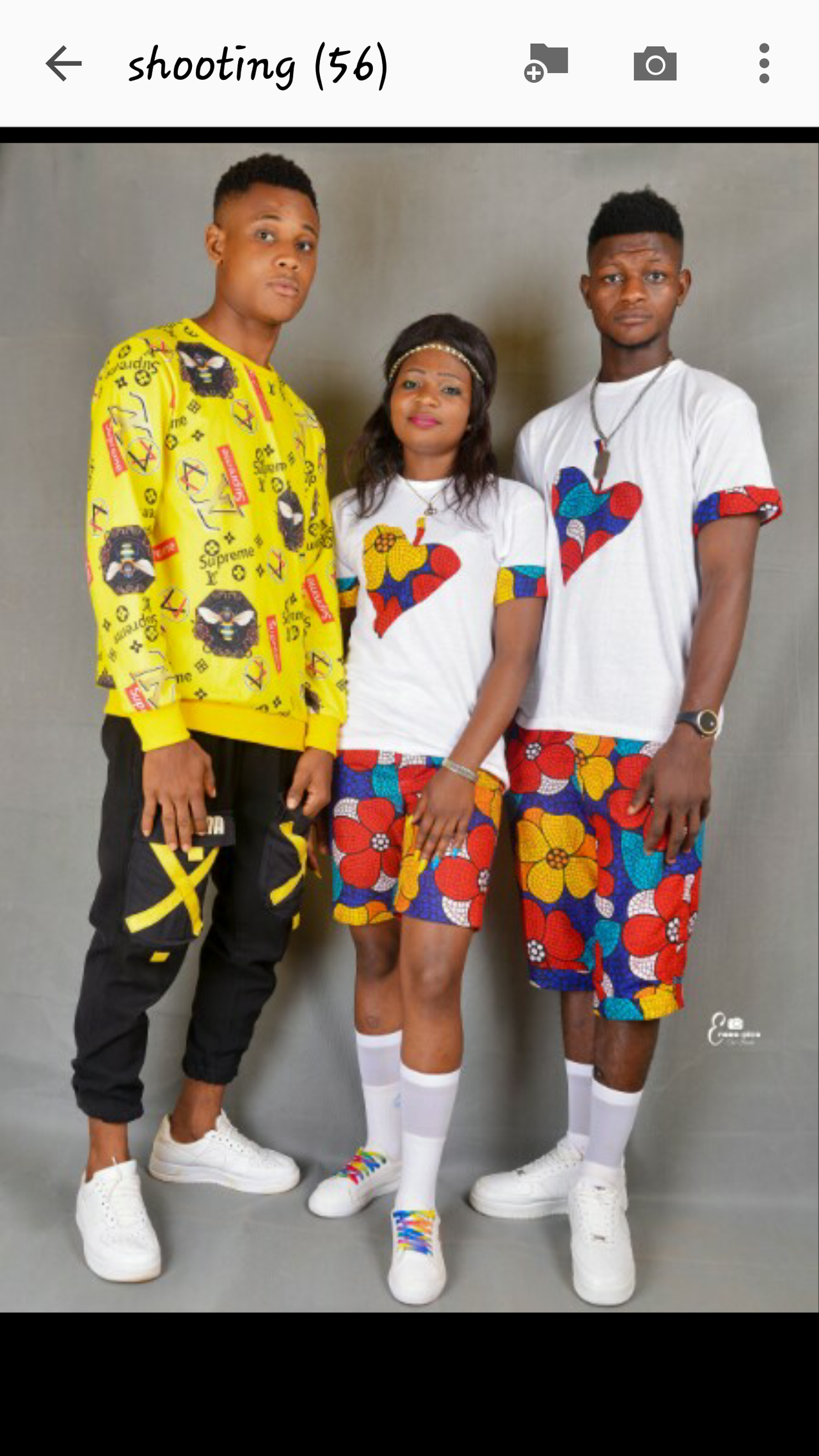 Who will see good picture and not snap😂.
Around evening we were making program on how the evening will look like, we had to buy drinks and celebrate too, the food alone wasn't enough, we needed something to show up though we never even had enough money. We had to buy drinks and make cake for him. At about 8 pm friends gathered to sing him a happy birthday song and to share the little he had for them. When this was done, they programmed themselves to go out but I didn't go with them because I was very tired. As a matter of fact everything went well
This birthday kept me so busy indeed.
Thanks for reading.
God bless you all.