A SUCCESSFUL WEDDING AT FOUMBOT
Greetings to all the learned steemians, I trust we all are waxing strong and firm, as for me I'm good as God in heaven is always looking after his children. Will be happily sharing about a successful wedding celebration.
MORNING
Very early in the morning at about 4am I was up because we had to travel to Foumbot a small town in Cameroon just close to Baffoussam. I had to brush my mouth, warm water on the gas to bath. After doing that, I had to give some few friends a call to know if they were set because we were to kick off at exactly 5:30am. We agreed on where we were to meet so that our driver will come directly and pick us. Though the driver didn't show up at exactly 5:30 which was the kick off time, he only came at 6 and by 6:20 we were already leaving Dschang to Foumbot.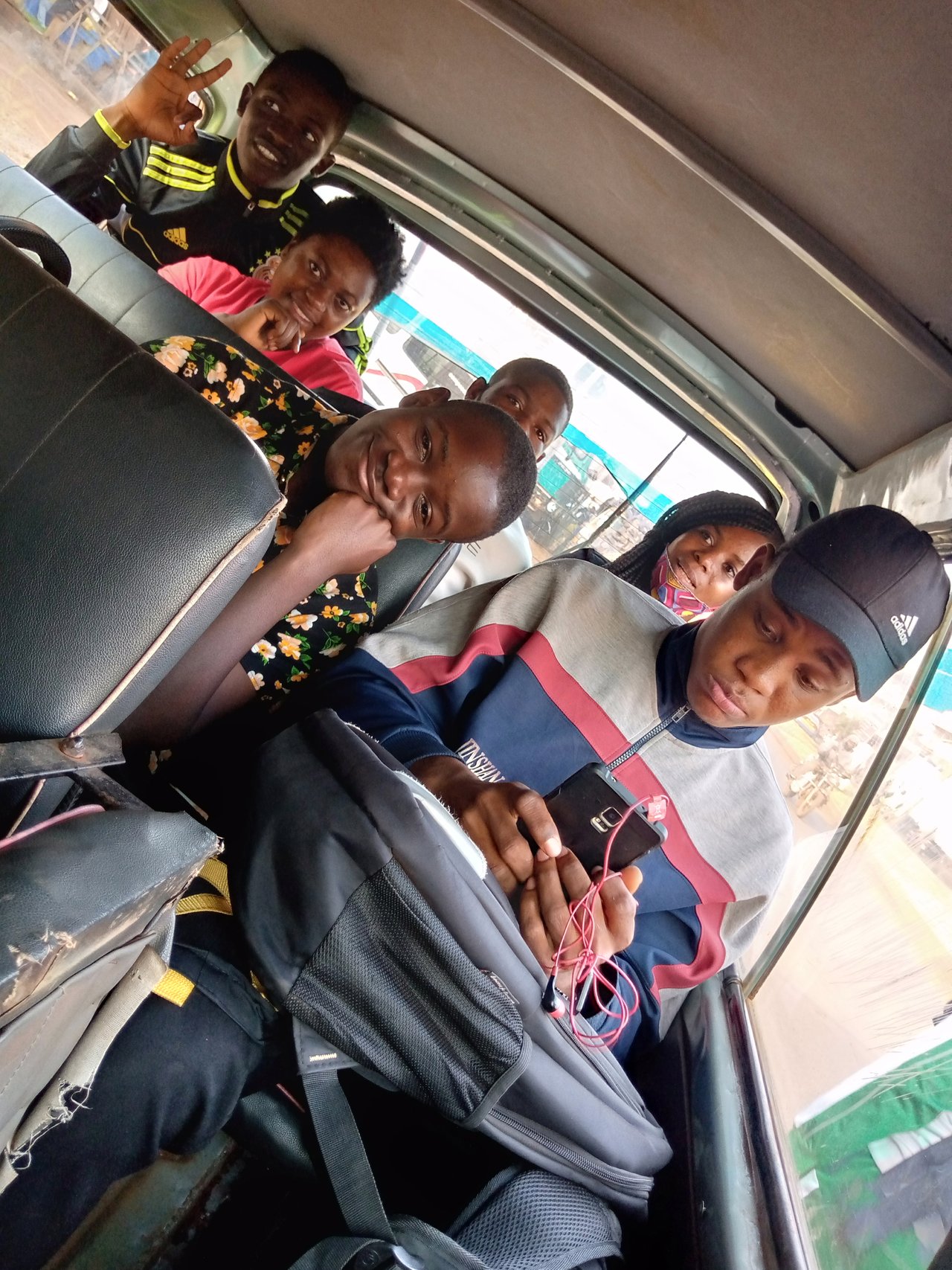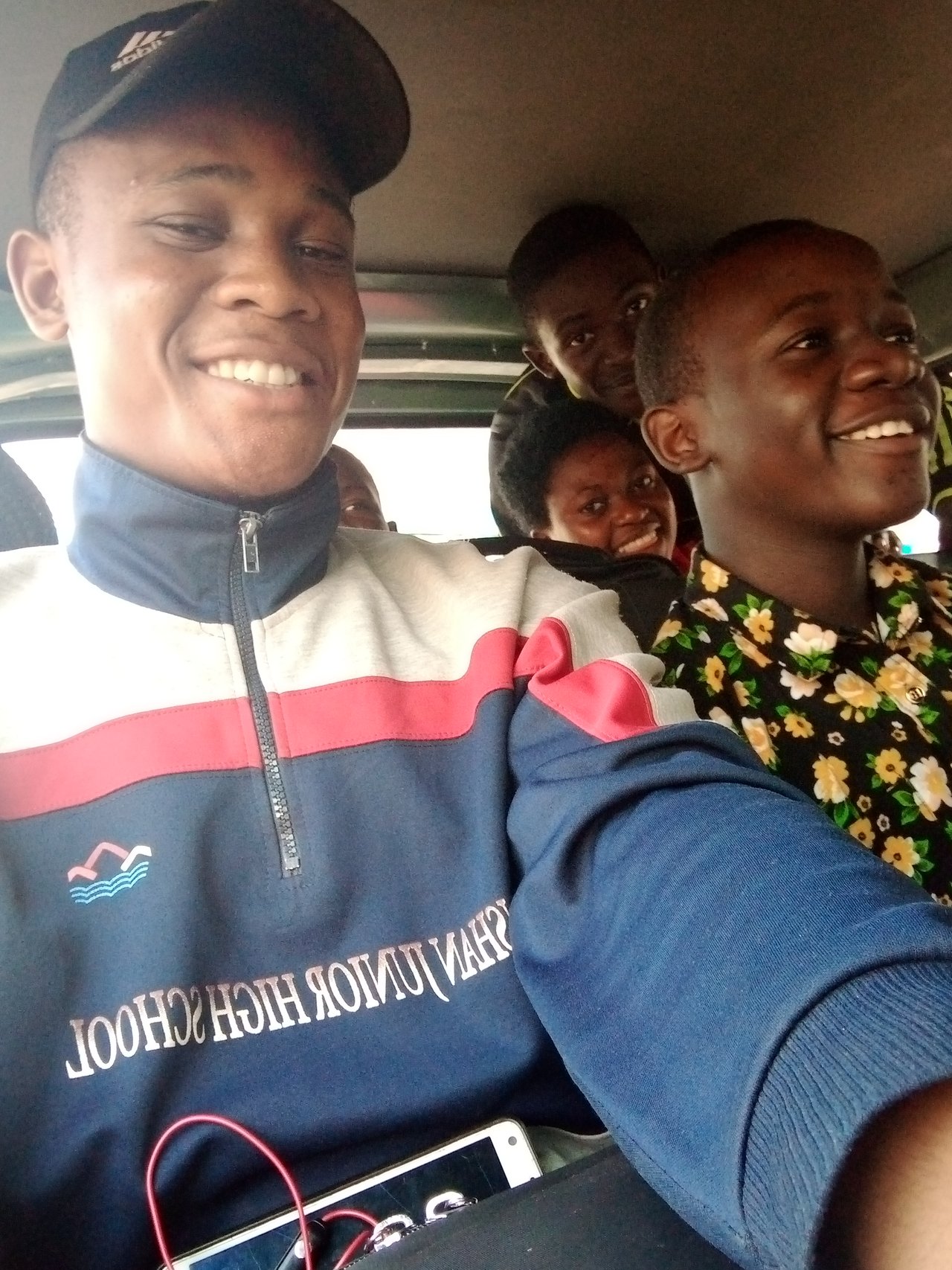 There was alot of fun in the car, we cracked jokes and laughed until we forgot about the stress of the journey. We arrived at about 9am. We had to go into a hotel to dress for the wedding. After that we had to go to church immediately. Arriving church the choir president asked us to take a selfie before even touching the mic, it was indeed a great sign of love and togetherness because few people that were looking at us really admired the way we were behaving towards each other.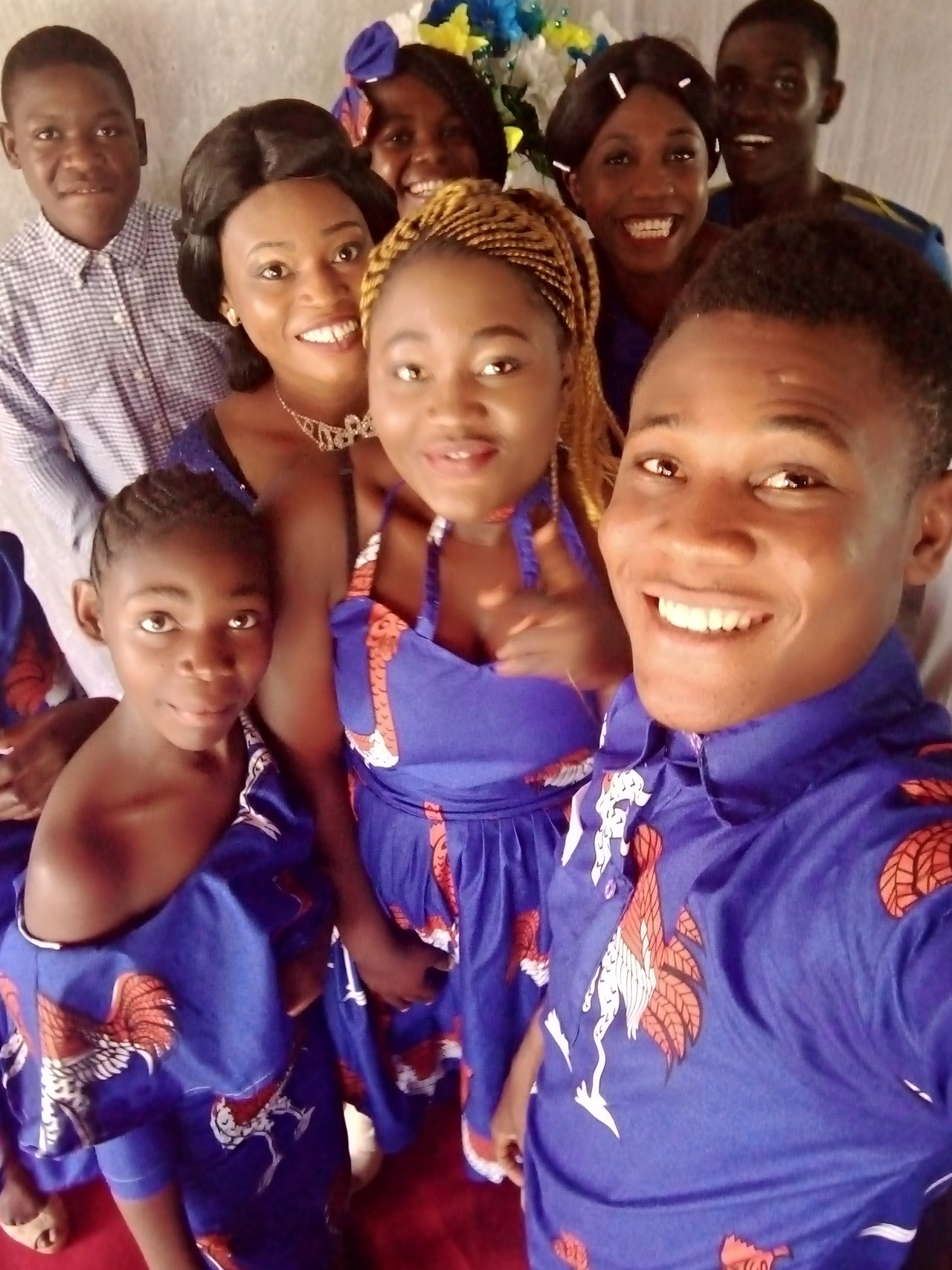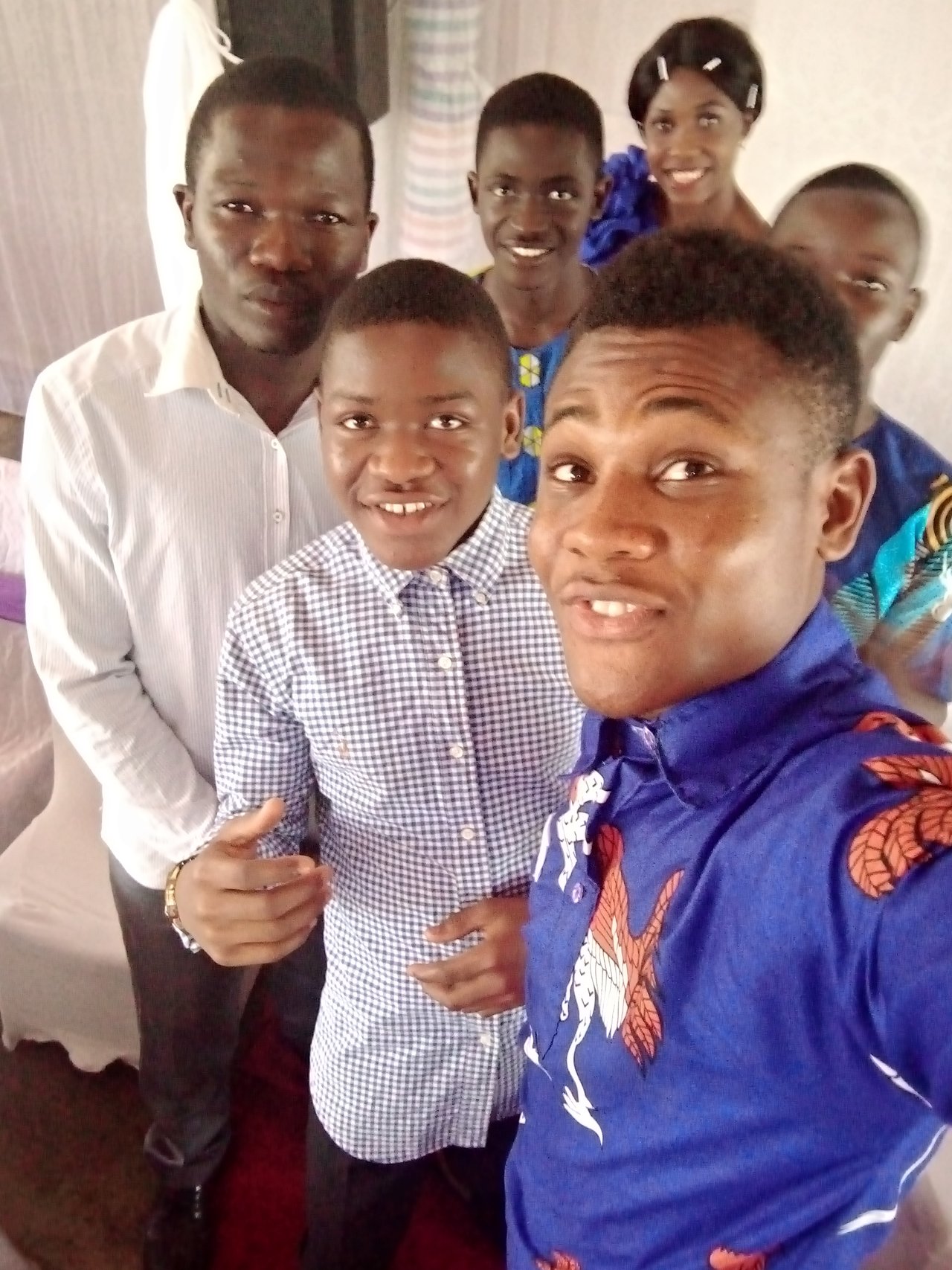 After the selfie we were given the permission to put on the mics and start animating the church.The program because of alot of preparations had to start very late, people only started coming to church at about 11am, it was obvious service will start at about 12 noon or even more.
AFTERNOON
At about 12:5 the coordinator had to start the meeting, there was an opening prayer, reading of the day's program. After that my church choir was called for praise and worship.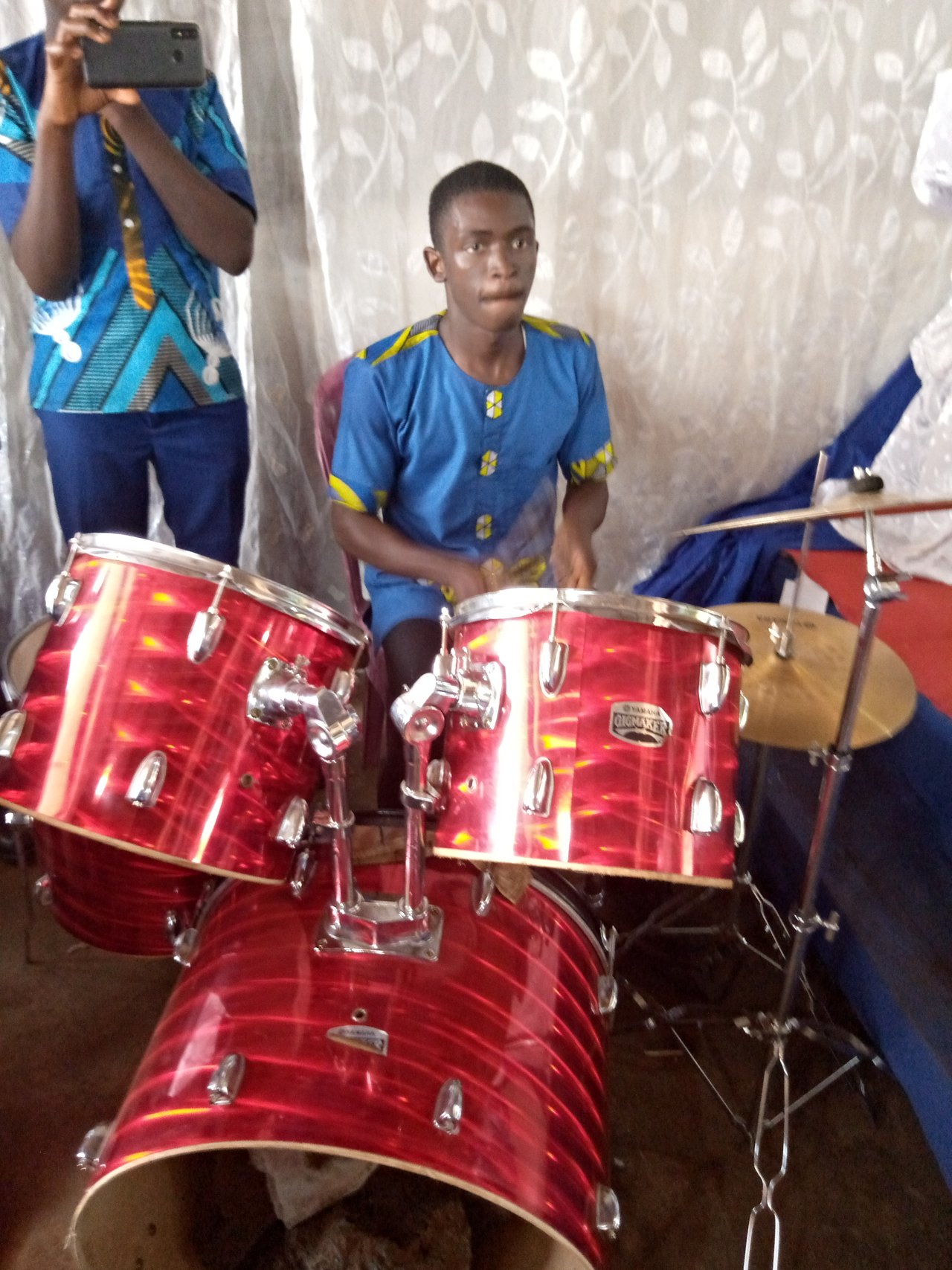 We did praise and worship for about 45 minutes and then later the cordinator came up, he called for offerings and we had to sing again for the collection of the offerings, few minutes later, it was time for the groom to come in.I didn't have time to take pictures because I was the main person on the mic. I was busy singing and making the ceremony hot. It was a come and see wedding filled with melodious voices and good sound system. After the entry of the groom it was then time for the pride to come in.
I sang a soft and nice song during her entry, when it was about time to reach her sit, I gave a hot praise. She forgot it was her wedding day and had to dance, I was amazed by her styles and excitement, I really felt wedding brings joy anh happiness.After all these, the pastor of the church was called to preach and later my pastor from my own church was called to bless the marriage. He was given such an opportunity because the pride came from our church and is spiritual daughter to my pastor. When it was time for to say "YES I DO", they both said yes. We all know as a wedding people always wait for that time when the pastor will say "you may now kiss your pride". As that time came, people shouted when the groom was unveiling the pride, he did it gently, smiled and then kissed the pride.
There was also the handing of gifts after the blessing of the wedding accompanied by a hot praise again on my part.
EVENING
After the wedding ceremony which ended at about 4pm, it was time for reception, the reception was to take place in another hall in the town of Foumbot.My church choir had to carry their food back to the hotel where we will just eat then carry our things in the car and just leave from there back to Dschang. After we were done eating, we had to take some group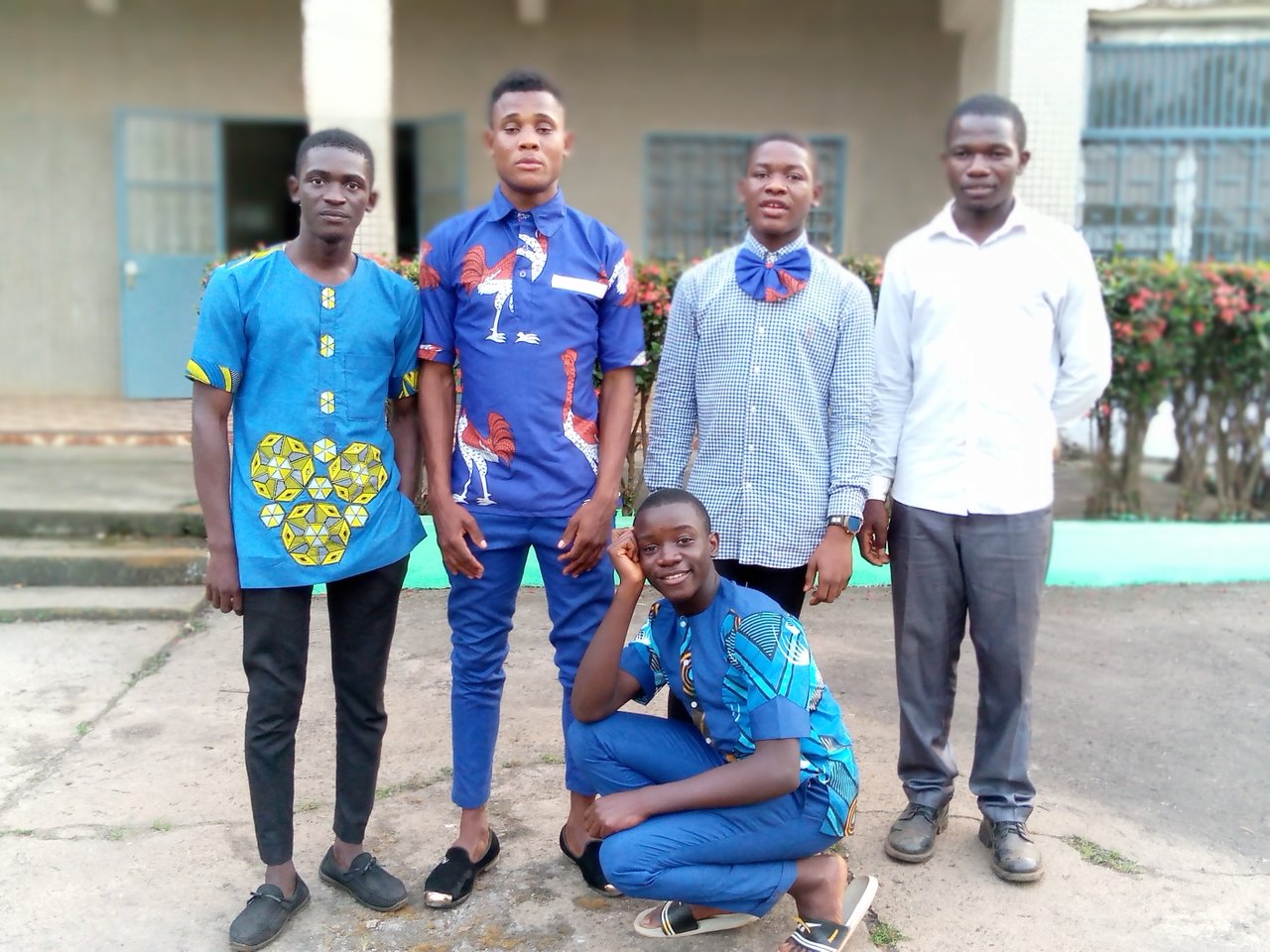 pictures.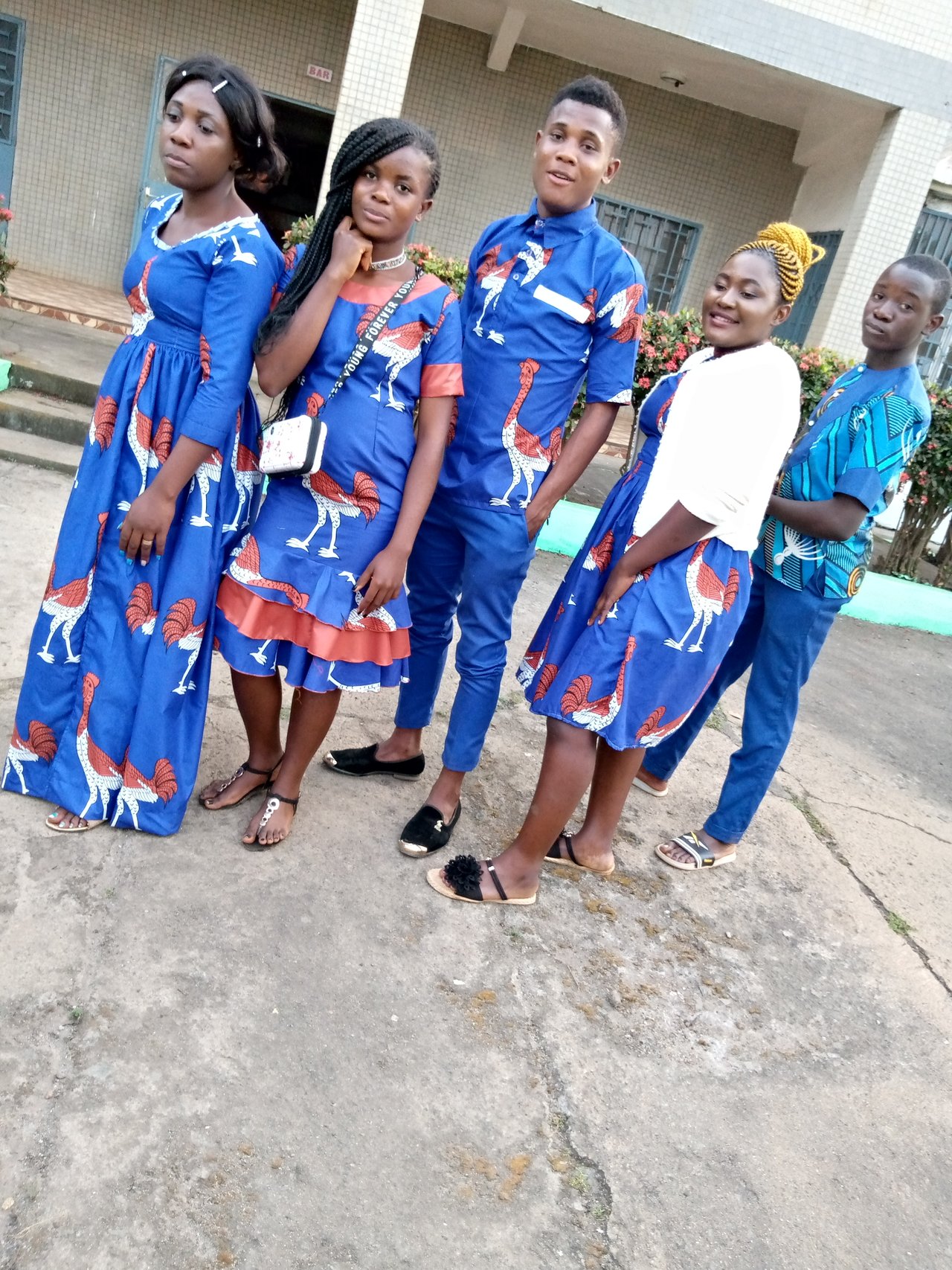 After that I had to take another picture with my pianist, though still very but talented and anointed in playing keyboard, I love this young guy so much because of his level of humility and submission, he is not like others who because of the talent they have will be proud and arrogant.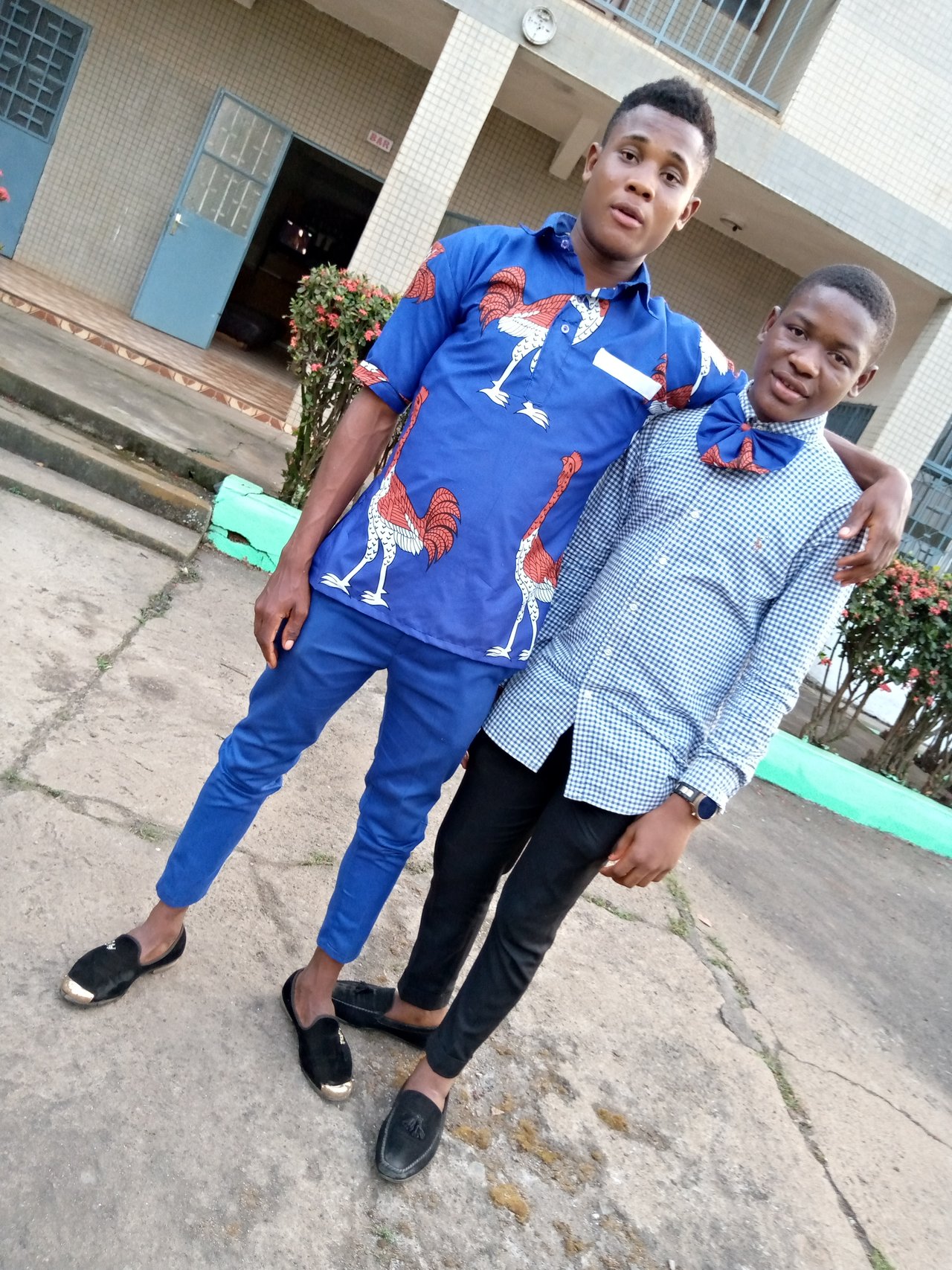 I later that had to take a picture with the drummist who gave us good music that day. He is also very talented when it comes to drums, he said we sanng well so that's why he gave in his best.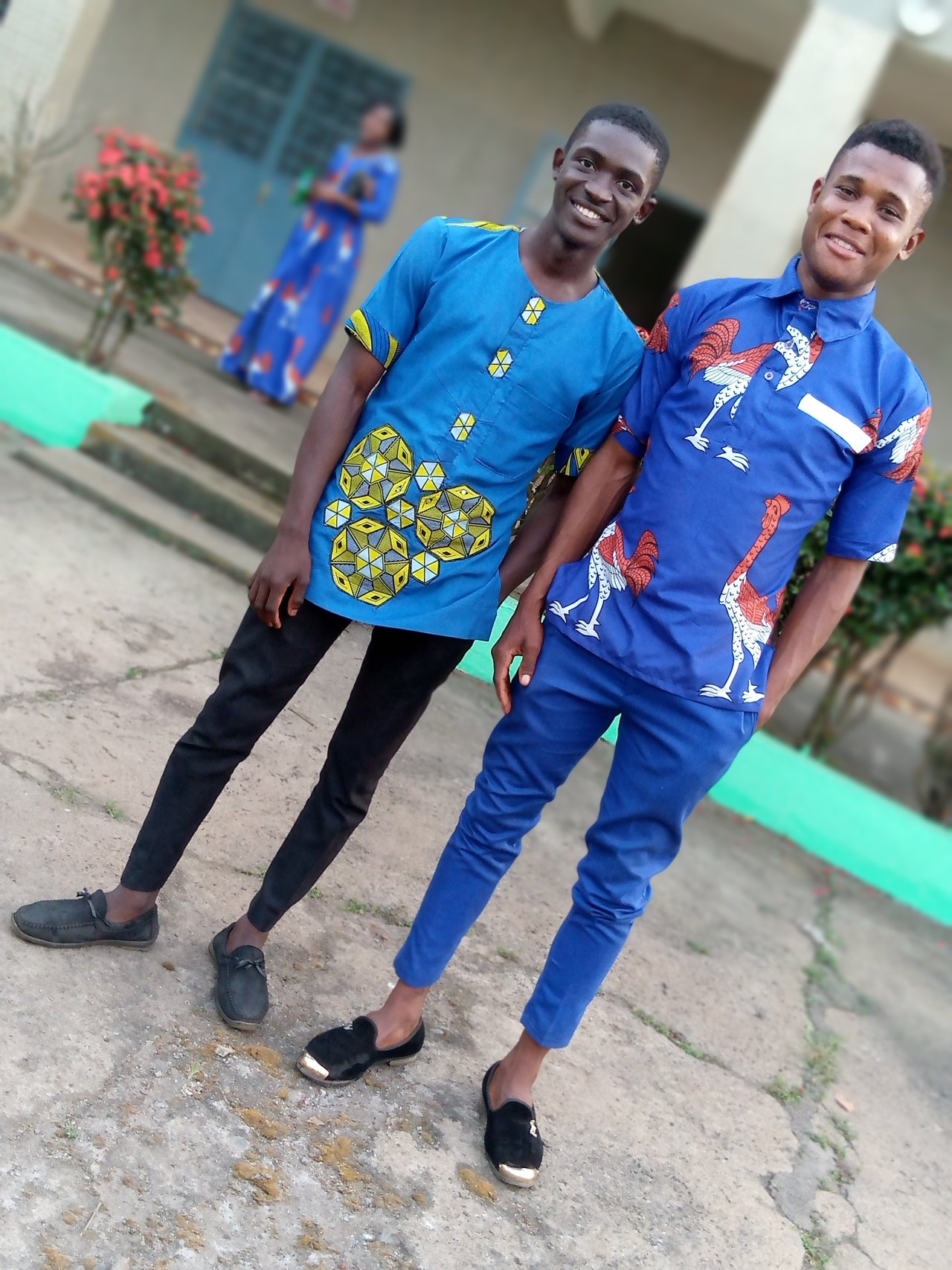 That was how this wedding went well, we thank God for strength, protection and many other things to make sure it went well.
Thanks for taking your time to follow this diary, I love you all.