A FRIEND I NEVER HAD.
Greetings to everyone, it is another day for me to write to great people about this special friend of mine by name Jollem.
Dear diary,
From what am suppose to write on titled "A friend I never had" mighty be causing many things to begin running in our minds, well it's obvious but I will make things clear and understood. Jollem has been my classmate since form 3, we sat on the same bench till form 5 when we wrote our GCE Ordinary level examination. We both made it before we seperated. During our secondary school days, Jollem and I use to do almost everything together, when going to the stream I will pass, call him so that we go together, Jollem on his path will do same to me, we always ate together, go to school together though at times, we always have some misunderstandings, when these differences come, we look for means to always sought thongs out and then end up being in good terms. Today we are grown up because i was talking about 2015 back then. Nothing has changed of him in terms of his giod attitude towards me. Yesterday i was in need of money because I really needed to use it do an important thing with(Birthday). I tried seeking help from so many persons but they couldn't make it up to me, some said they dont have, others said they themselves need financial help😂. I was almost giving up, all of a sudden I just remembered Jollem. I immediately called him on WhatsApp telling him to help me with 5000frs to pay back today the 19th of January 2022.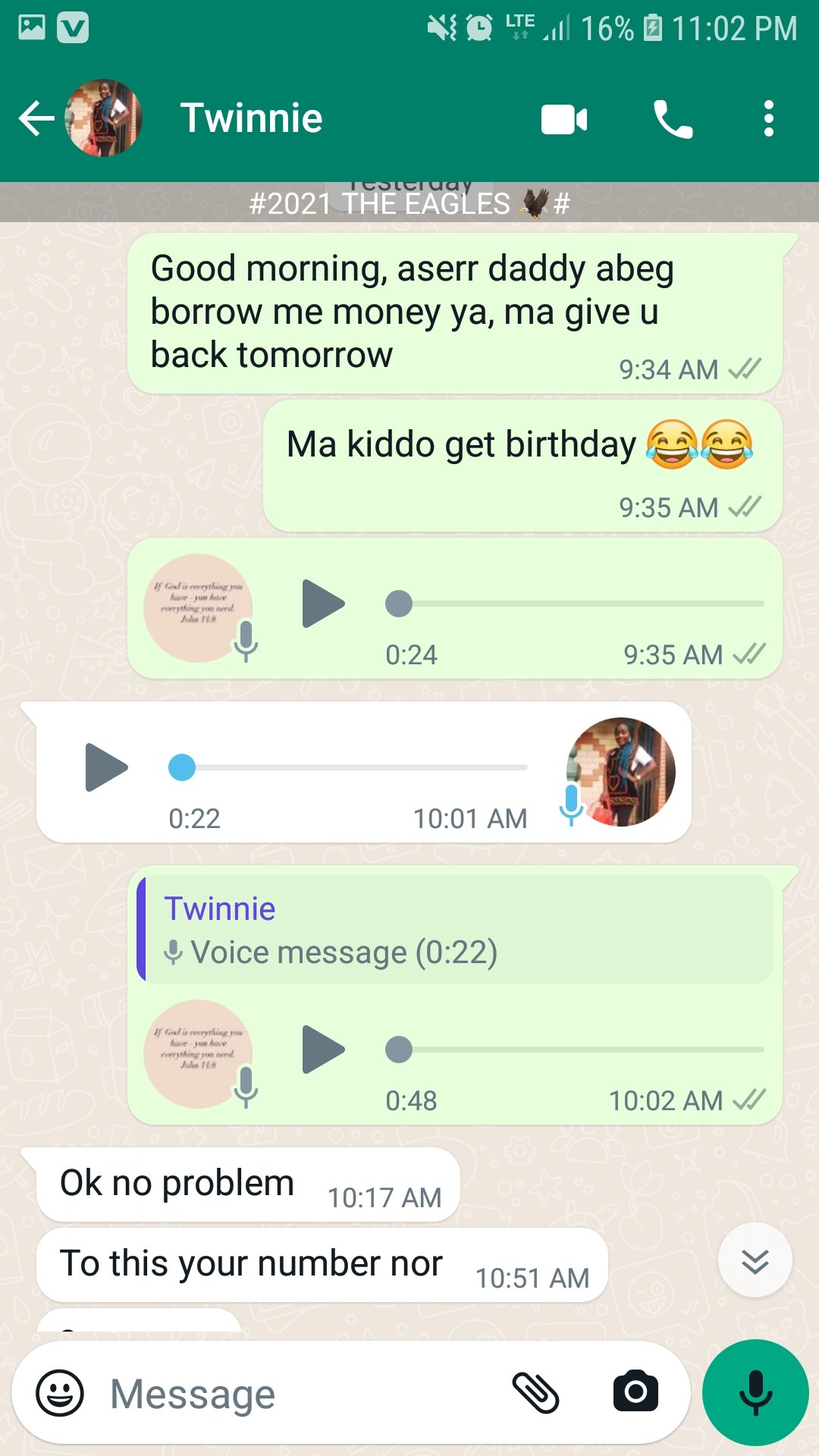 From the above, he didn't want me to ask for long😭because he could really help me, at times when he doesn't have he will explain to me calmly and I will so much understand. I will do same to Jollem if need be and this has always made our friendship bond so strong.
There is a saying that "A friend in need is a friend indeed". Today morning I received money after doing withdrawal in my moneyman account and had to send back my friend's money as i promised.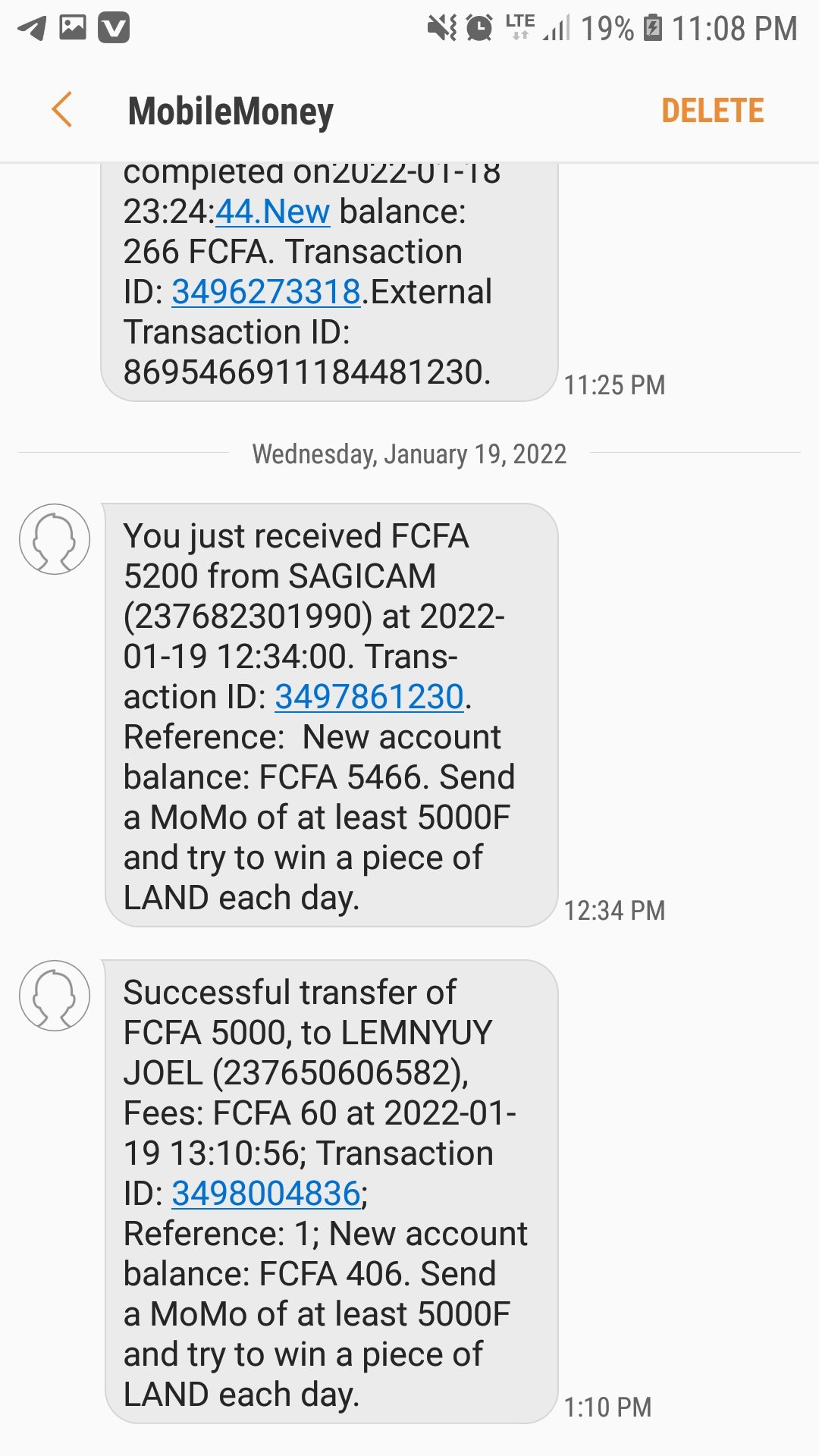 He even told me he was afraid I won't send back because he knew it is brother and brother something 😂😂. I told him if I knew i wouldn't have sent the money, after this small joke, we laighed but the most essential is his money i sent back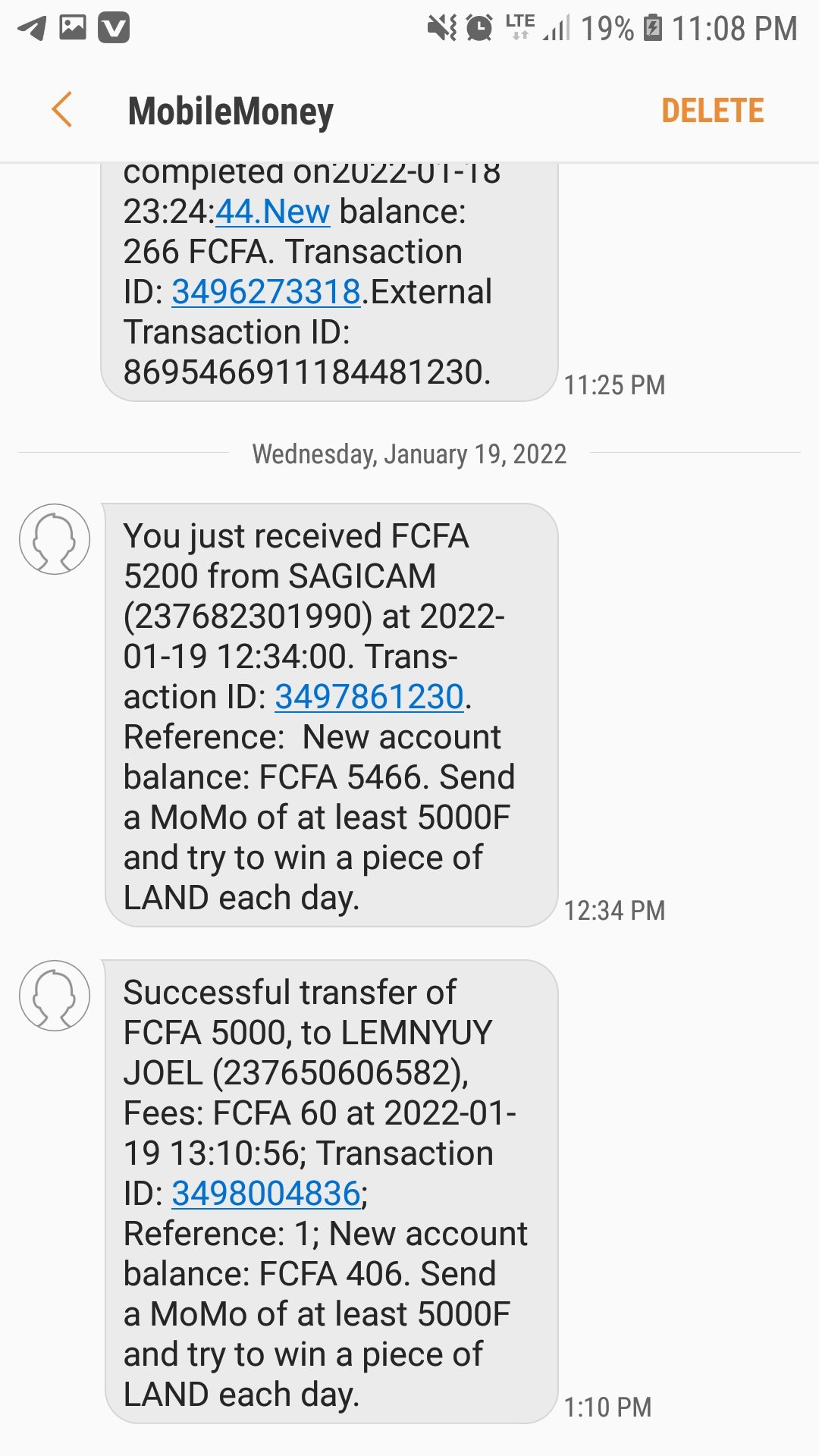 With people like him, there is a need of saying good people exist in this life. What he did meant so much for me, he has been doing it over and over. That alone made my day because it is very difficult to see people that can help you these days no matter how little it may look like, others might be willing but don't actually have the means to.
In life ler us learn to handle the people that come our way, some might be angels in disguise, others may be destiny helpers.