Hello my fellow steemians,I guess you all had a good night and I wish you all a very nice day.
When I woke up this morning I went to my mom and dad's room, when I got there I greeted them ,so my mom asked me to go and brush my teeth, after brushing my teeth I asked my mom
Mom what's for breakfast?
She said there's rice, so I went to the chitchen to get some rice to eat,
It was very delicious especially when it has peper in it.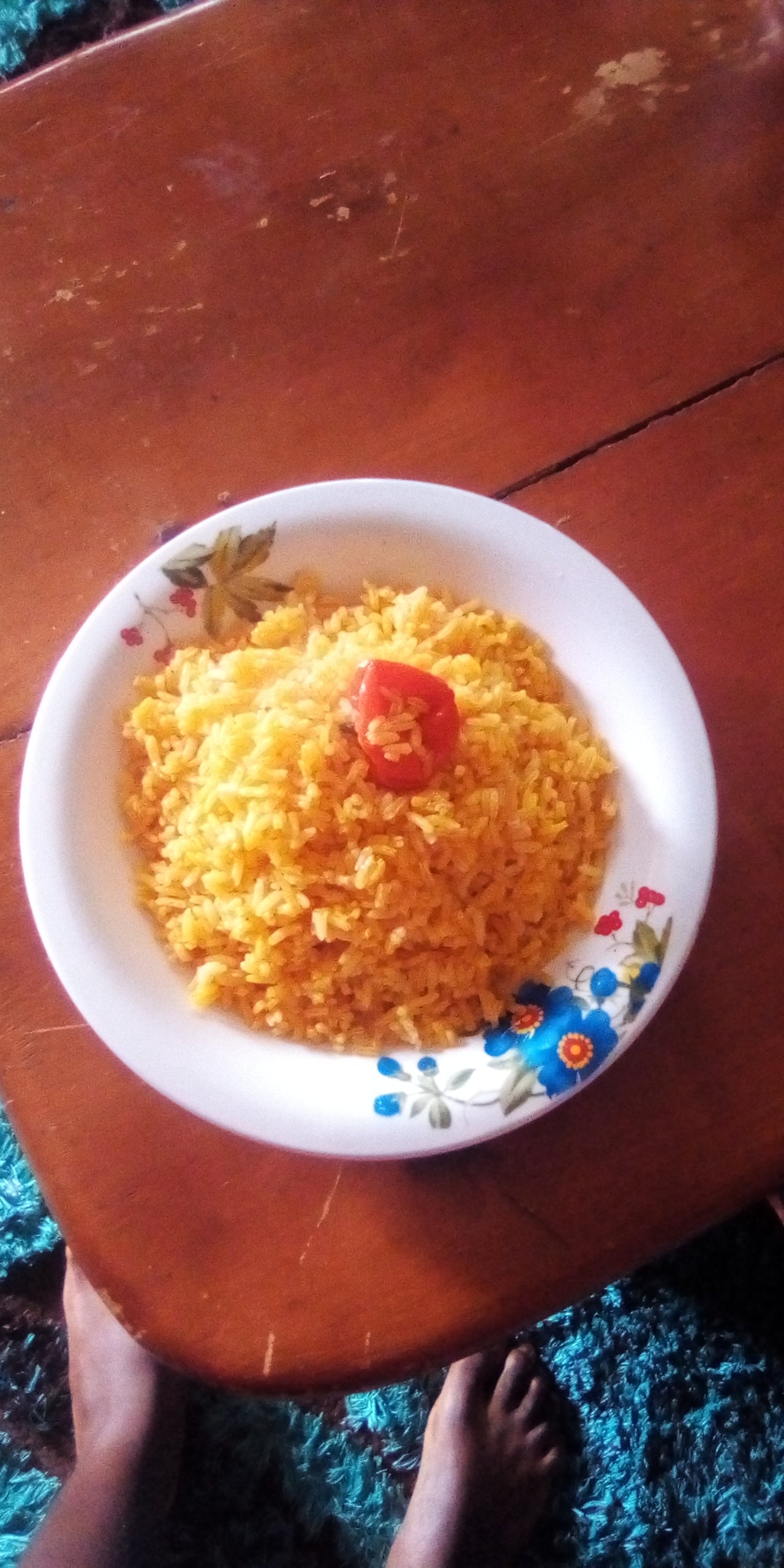 After eating my mom asked me to do my chores , so I went to mop the palor as usual, after mopping the palor I decided to take a rest and watch some movies with my younger sister, while watching the movie I felt sleepy ,so I went to my room to sleep.
When I woke up it was already evening and i took a bath after that ,my dad came back from work and my elder sister heated the food I had eaten in the morning, and we all ate, after eating we all prayed and I went to bed.