Bonjour mes chères Steemians, aujourd'hui je fait les choses pas comme les autres fois. Aujourd'hui j'écris mon poste en français. C'est je vais vous faire un petit abstract (partie anglais du résumé).
Alor je vais vous faire un petit résumé sur le foie suivis par une brève introduction.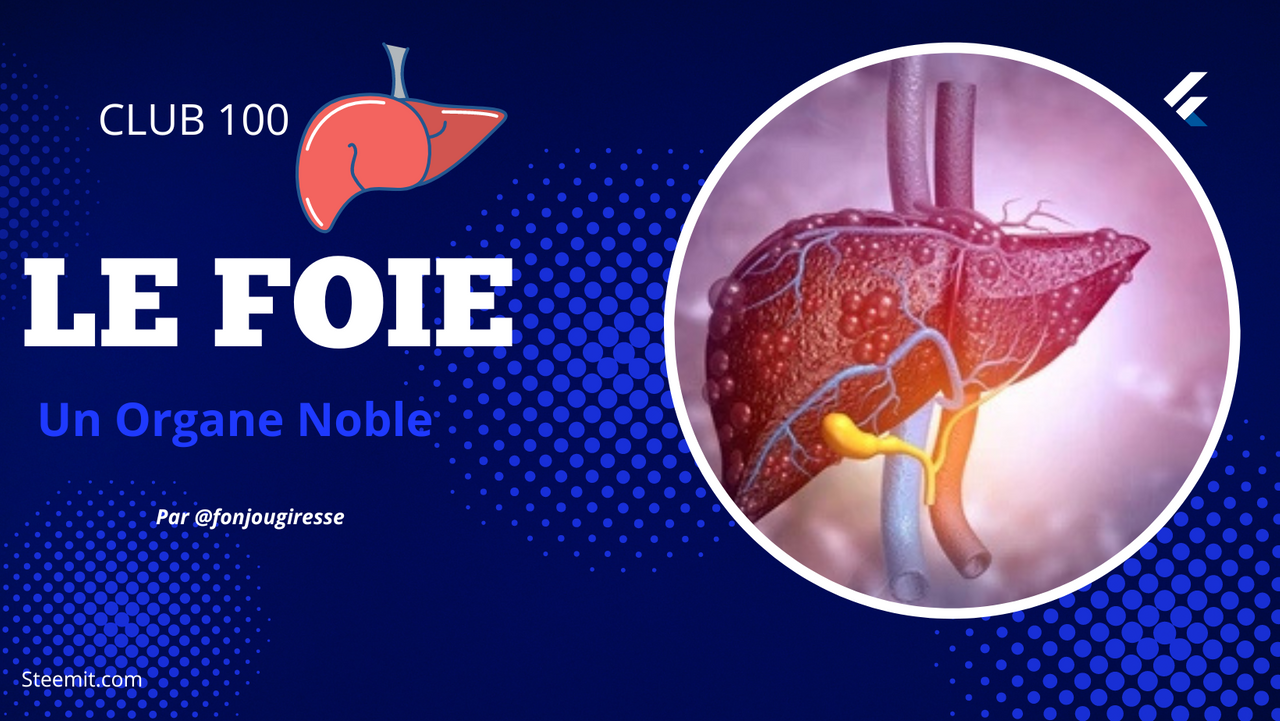 Design on Canva by @fonjougiresse
RESUME
Le foie est un organe qui remplit trois fonctions vitales indispensables dans notre organisme : la détoxification, la synthèse et le stockage. Lors de la détoxication ou biotransformation des médicaments ou xénobiotique, le foie est exposé à l'intoxication.
L'hépato toxicité peut se faire de divers mécanismes biochimiques tels que : dysfonctionnement de mitochondrie, inflammation immunitaire, interférence génétique. Les enzymes produits par le foie comme les transaminases (ALAT, ASAT), G-GT, phosphatase alcaline et les protéines telles que l'albumine et la bilirubine peuvent être utilisées comme des marqueurs biochimiques pour évaluer respectivement les dommages et le fonctionnement du foie.
ABSTRACT
The liver is an organ that fulfills three essential vital functions of our organism: detoxification, synthesis and storage. When detoxifying or biotransforming drugs or xenobiotics, the liver is exposed to intoxication. Hepatotoxicity can be achieved by various biochemical mechanisms such as mitochondrial dysfunction, immune inflammation, genetic interference.
Liver-derived enzymes such as transaminases (ALT, ASAT), G-GT, alkaline phosphatase, and proteins such as albumin and bilirubin can be used as biochemical markers to evaluate liver damage and the function of the liver respectively.
INTRODUCTION
Le foie est un organe central qui assure des fonctions essentielles à l'homéostasie de l'organisme et c'est un des organes les plus polyvalents et le plus complexe de l'organisme. Il est situé dans le coin droit supérieur de l'abdomen, au-dessus de l'estomac, le rein droit et l'intestin sous le diaphragme et elle effectue plus de 500 fonctions métaboliques vitales.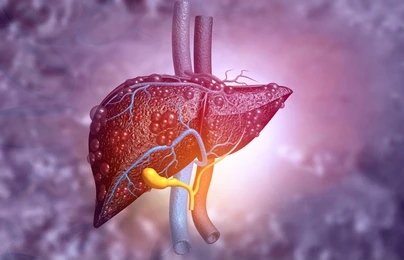 Source
Le rôle central joué par le foie dans l'élimination et la transformation des produits chimiques l'expose à des lésions toxiques qui se caractérisent généralement par l'Hépatotoxiques. Plusieurs mécanismes d'hépato toxicité peuvent expliquer pourquoi les hépatocytes peuvent subir des dommages parfois irréversibles.
Plusieurs enzymes importantes dans les relations de l'organisme sont produites par le foie et sont normalement retrouvée dans les cellules hépatites. Lorsque le foie est endommagé ces enzymes hépatites sont déversées en grande partie dans la circulation sanguine causant ainsi une élévation de leurs concentrations dans la circulation sanguine.
Ces enzymes peuvent être utilisées comme des marqueurs biochimique ((ALAT, ASAT, bilirubine, phosphate alcaline ou ALP, gamma-GT, aluminerie) pour évaluer les dommages des cellules hépatiques, en d'autres termes pour évaluer l'état du foie.Il sera donc question d'étudier la fonction du foie et les dysfonctionnements associés notamment l'hépatotoxicité en énumérant les différents marqueurs de ses derniers, également d'expliquer les mécanismes biochimiques de l'analyse de la fonction hépatique.
We stop here for today and we continue with our article next time.