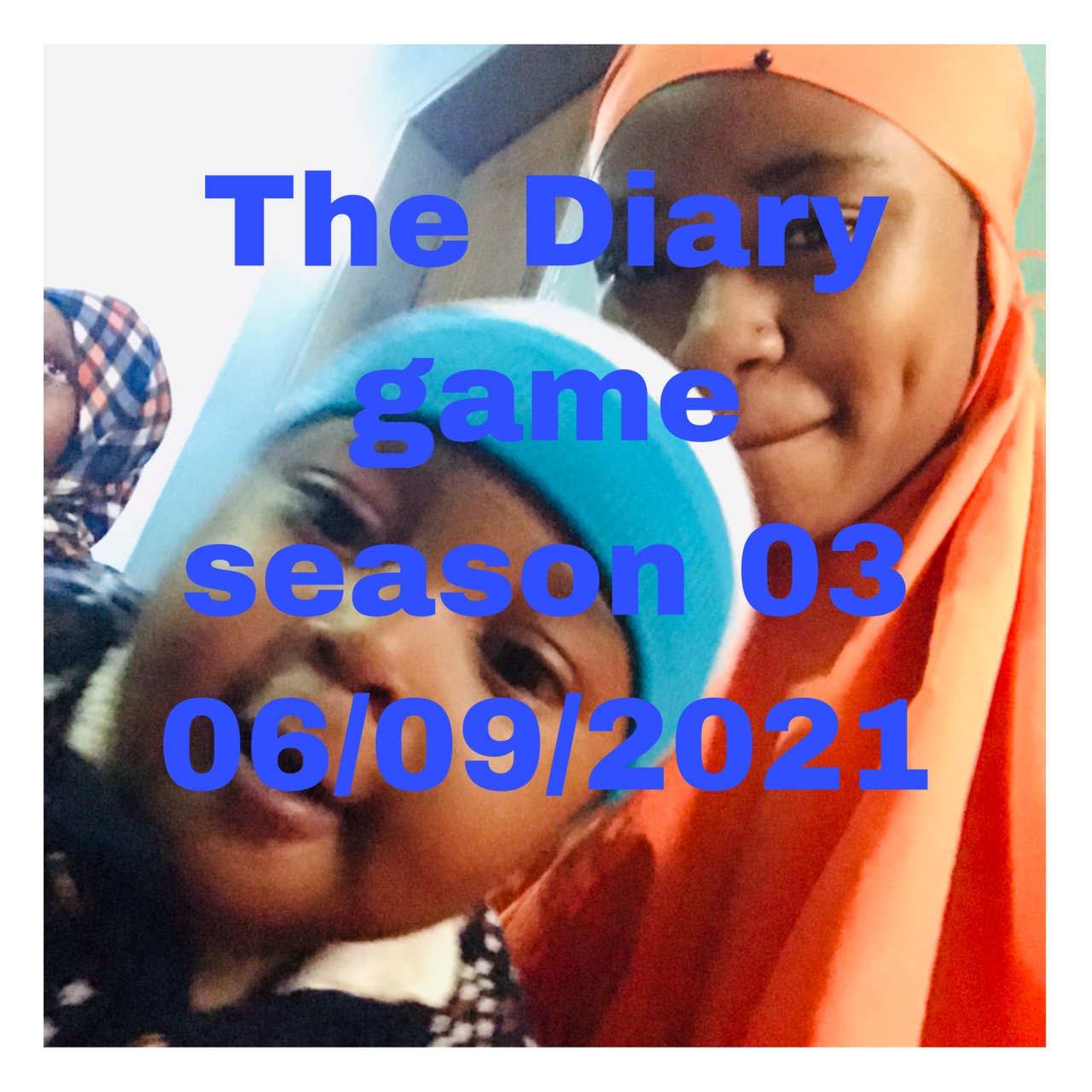 Hello family ,hope everyone is doing just great. If I haven't shared my diary with you guys then my day hasn't ended yet. Today was a Monday and though it's still weekend for all the anglophone regions in Cameroon ,it was yet a working day and the beginning of a new week for me because am no longer in a crisis zone. It really feels good but at times when any object falls and make a loud noise I get scared like it was a gun shot in the city of Bamenda.
When I woke up in the morning I prayed ,made up my bed ,brushed up and began doing house chores. I had to wash the baby's clothes I woke up at 5a.m ,the morning cold was freezing my bones I thought to myself...How I wish I could go back to bed and sleep till it's 8a.m ,but that was impossible. I rushed to my aunt's bath room and got the bucket which had the kid's clothes quickly did the laundry and went straight to making breakfast. My uncle had come back home with bread the previous day so I boiled tea and fried egg for breakfast. It was 6a.m I had to wake the kids up and let them bath themselves and join me to breakfast before I live for work. At 7:00 I had finished everything which I had to do I went to my uncles room and greeted them then left for work.
Today was another busy day at work ,the most exhausting part is that my shift was extended.
One of my colleague felt sick and couldn't make it to work so I had to cover her shift instead of 3pm I closed work at 6pm. I had left the house without taking any money because most at times I don't eat at work ,I had no choice but to stay peckish.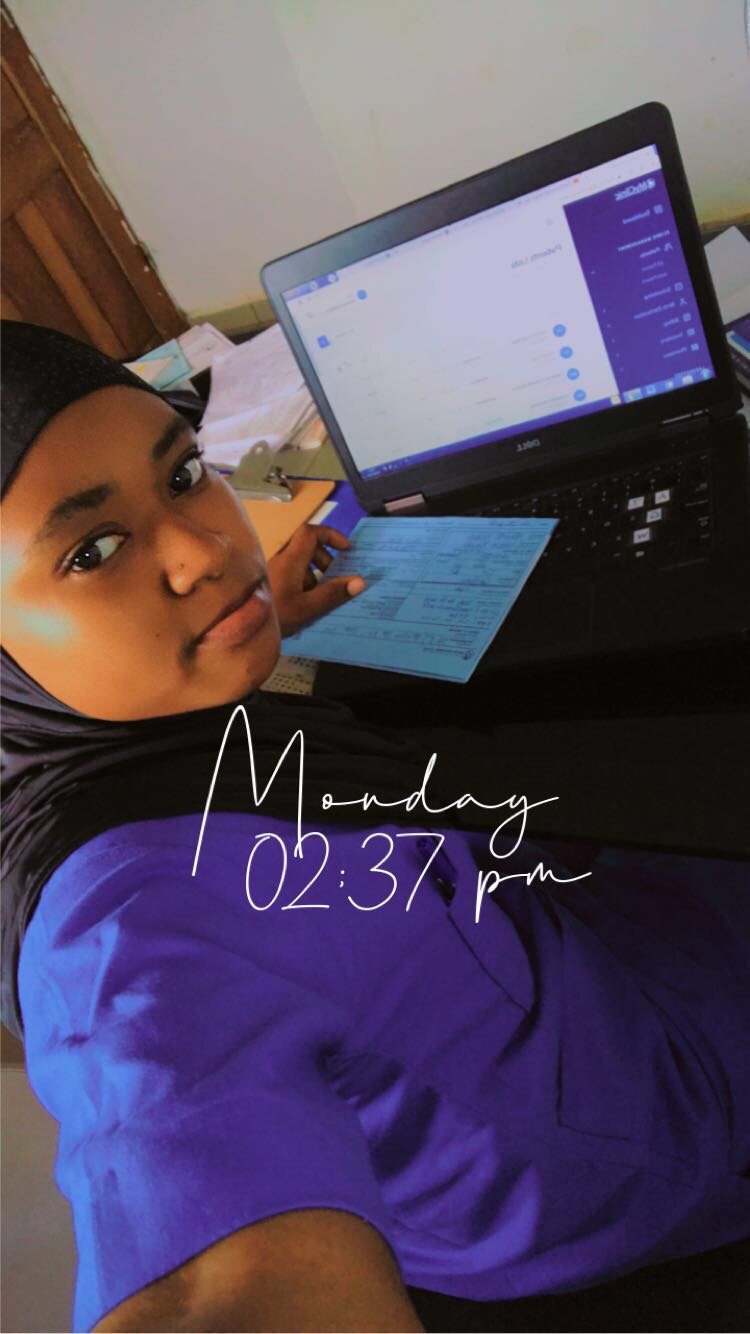 A photo of Me at work.
At 3p.m I went to see my patient whom I was giving home care ,I went to the patient and made sure he had taken his medication then I took his vitals.
By 5:30pm I wasn't feeling myself anymore I couldn't work any further I just got my phone and began relying to some messages while waiting for 6p.m🥴
At 6p.m I closed and went home ,took a bath and prayed then got something to eat. My aunt had prepared fufu corn and vegetable.
After eating I had rest. At 7:30p.m my uncle came home from work ,he had bought the kids school stuffs ,he asked me to come and help him out share the books he selected them while I wrote their names on them and put into their various school bags .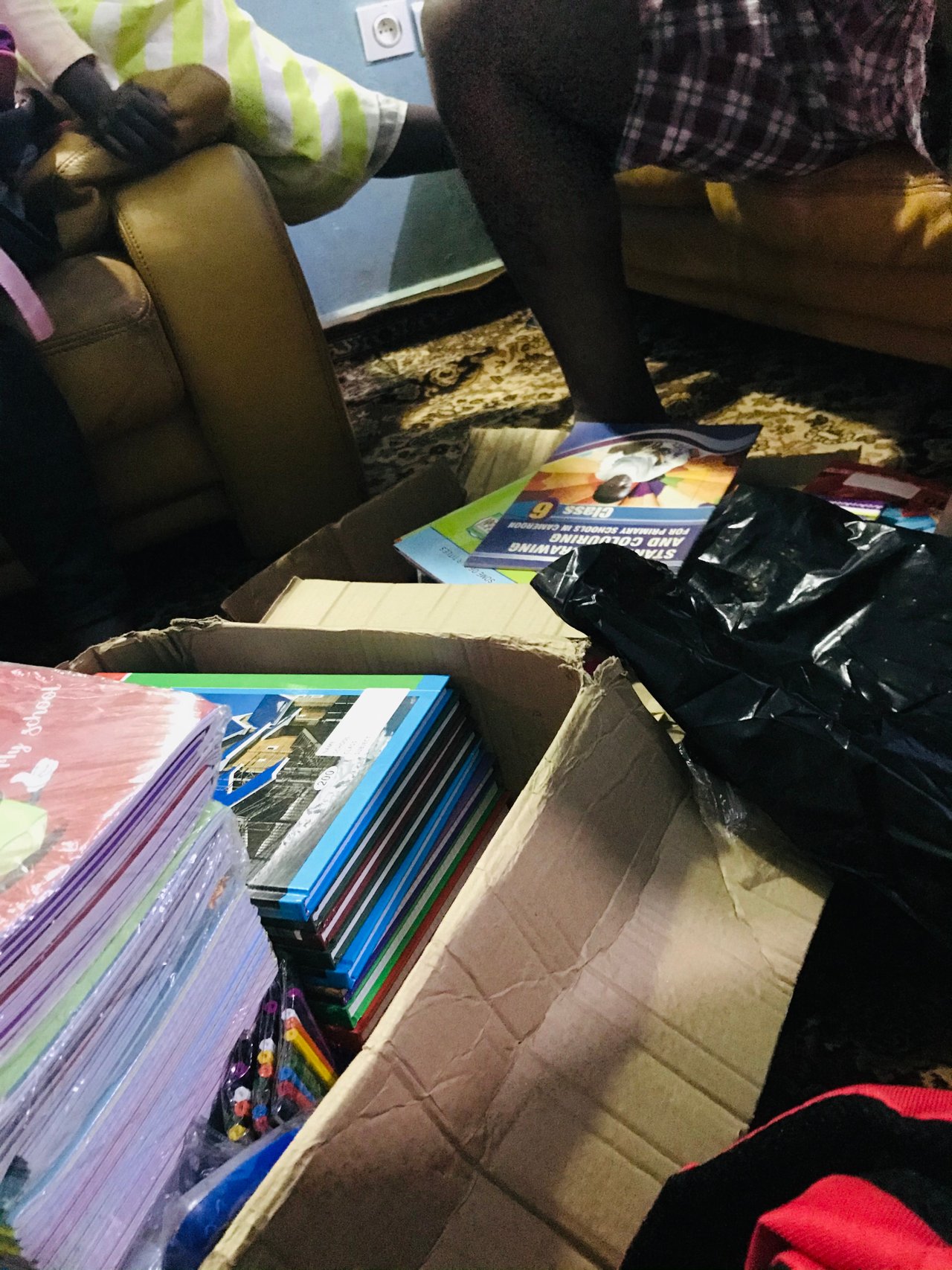 The kids exercise books.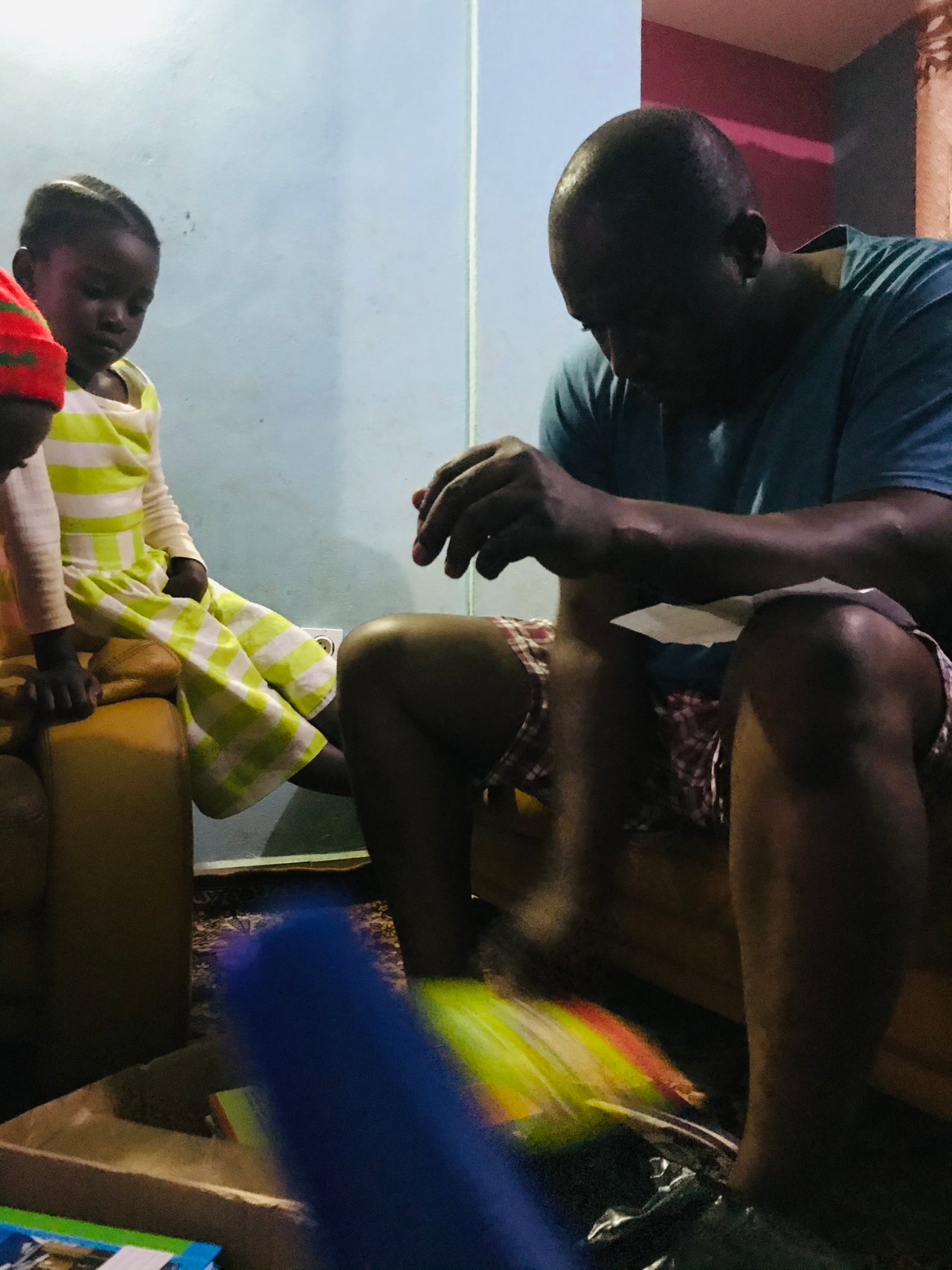 After doing all these I had to iron their uniforms and keep them for tomorrow. Finally I got done with everything at about 10 minutes past the hour of 10.
Thanks for reading.