Hello @steem-cameroon
Let me introduce myself to this community. My name is Hareshkumar Parmar. I am from a small town Surendranagar of Gujarat State from country India. I am 46 years old having my own business on the name Print Skill at Location: Google Plus Code PMF4+W2 Surendranagar, Gujarat
This is my introduction post if you want to know more about me and you can also check my Business Presentation.
Hello everyone, it is always a privilege to participate in competitions not only to win prizes but also to build more Steem Power. Special thanks to our Admin Team for bringing this competition. It has come a long way in helping me invest more in empowerment and not in opening my account.
As we can see, before the power surge I had a total of 226.883 STEEM in my wallet with a full SP of 723.344. Available steem was acquired as a result of competitions I participated in the Steem Cameroon community.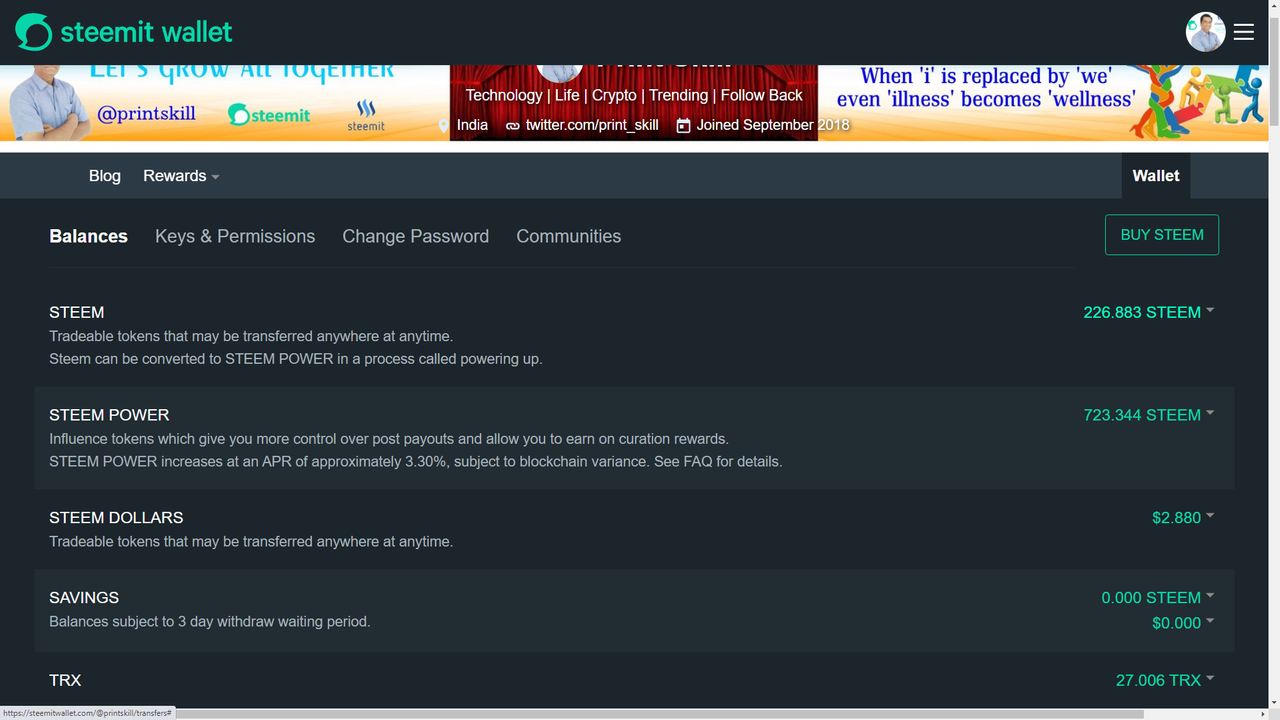 The process
Making power is easy! You can market your SBD if you have one and wish to turn it on or update your Steem directly. I will consider the latter.
First, find a place where you see the green Steem. If it is not green then it goes into your wallet and it becomes green.
When that's done, simply click on the small arrow next to the steem value and a list of options will appear. You click on the one that says turn on the power and soon another window will appear.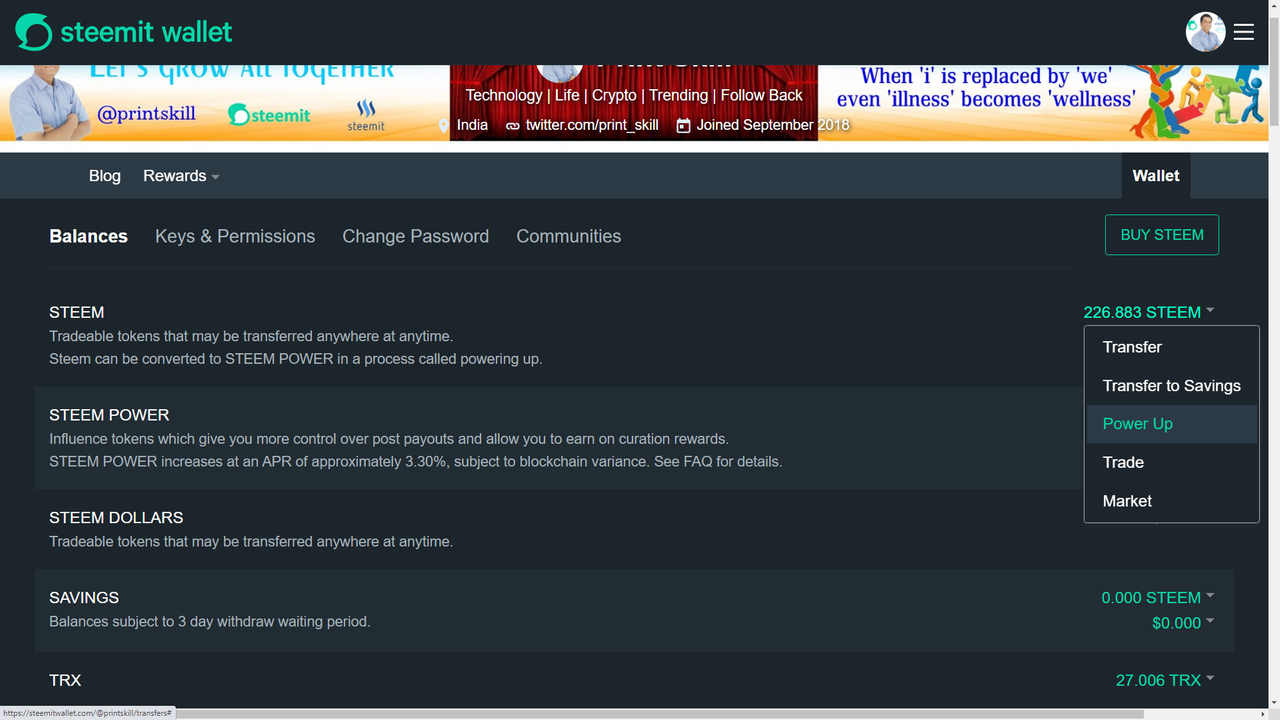 Transaction screenshots
When this window appears you enter the steem value you wish to activate or click on the full value that will automatically fill it. When you're done, click on Power up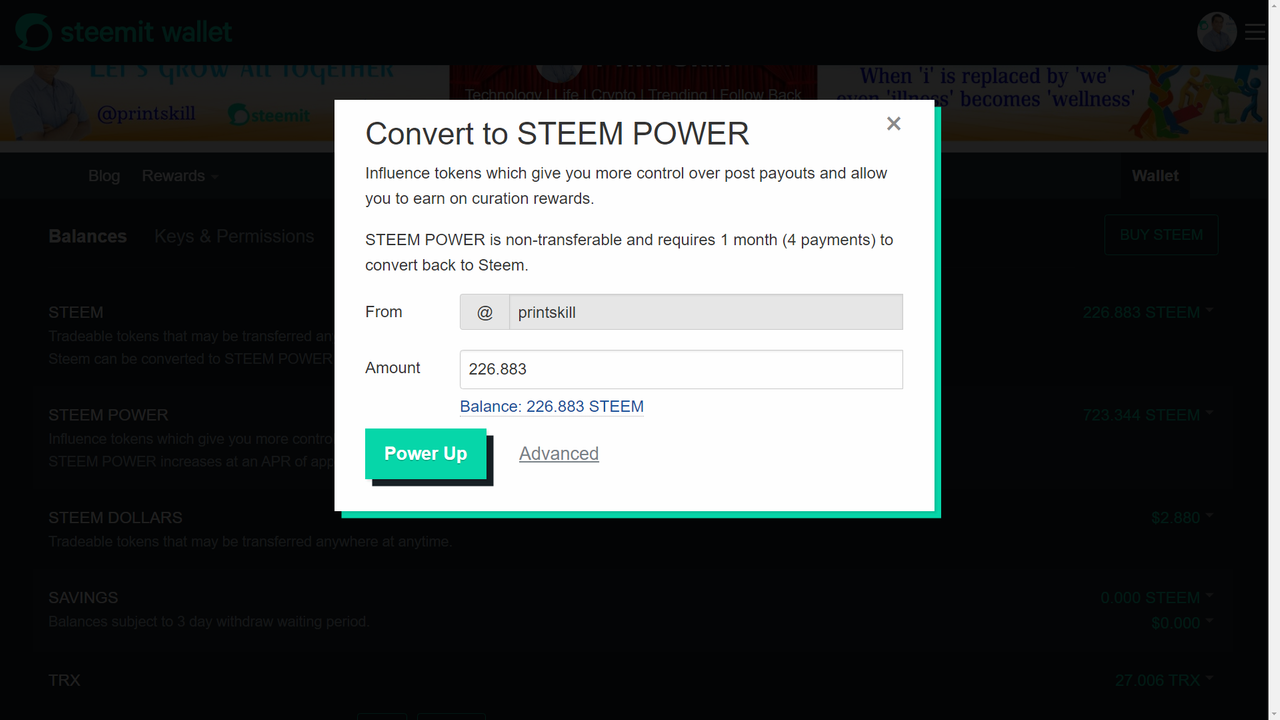 This window will then appear for you to verify your transaction if the information you entered is not something you wanted to click when you cancel. But if all is well then click OK. If you click on okay, it will send you back to your wallet and enable you.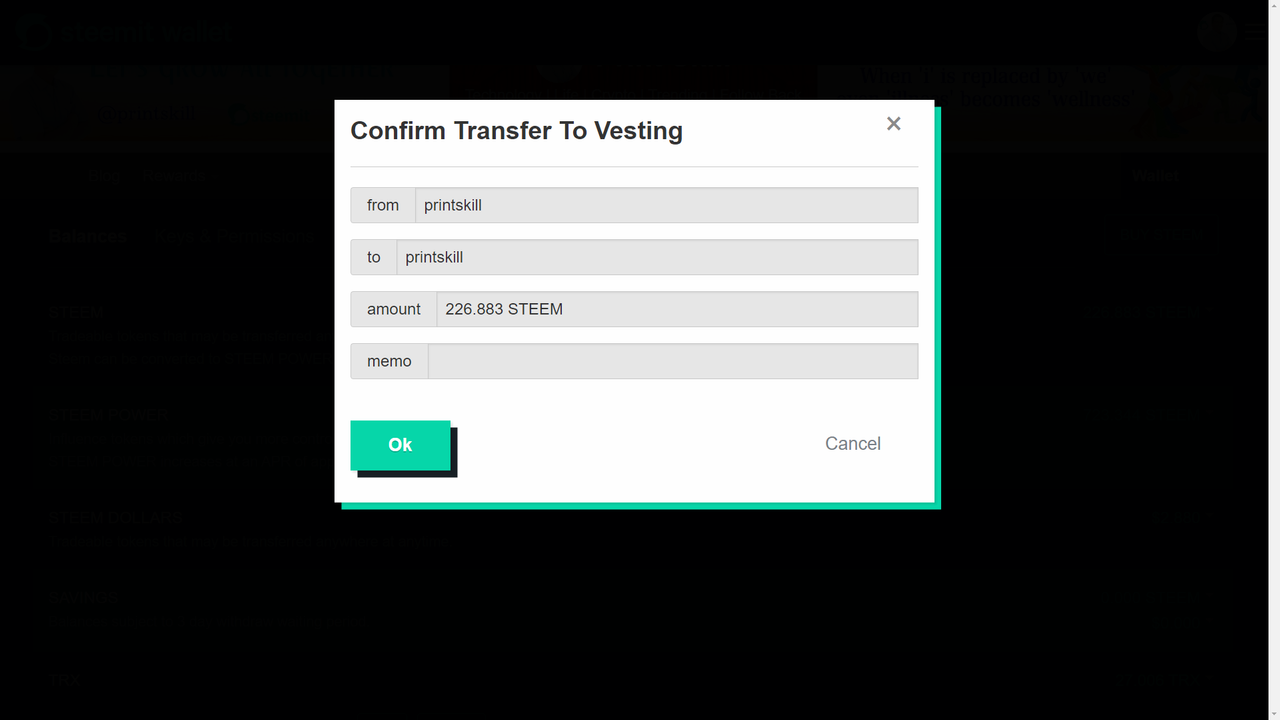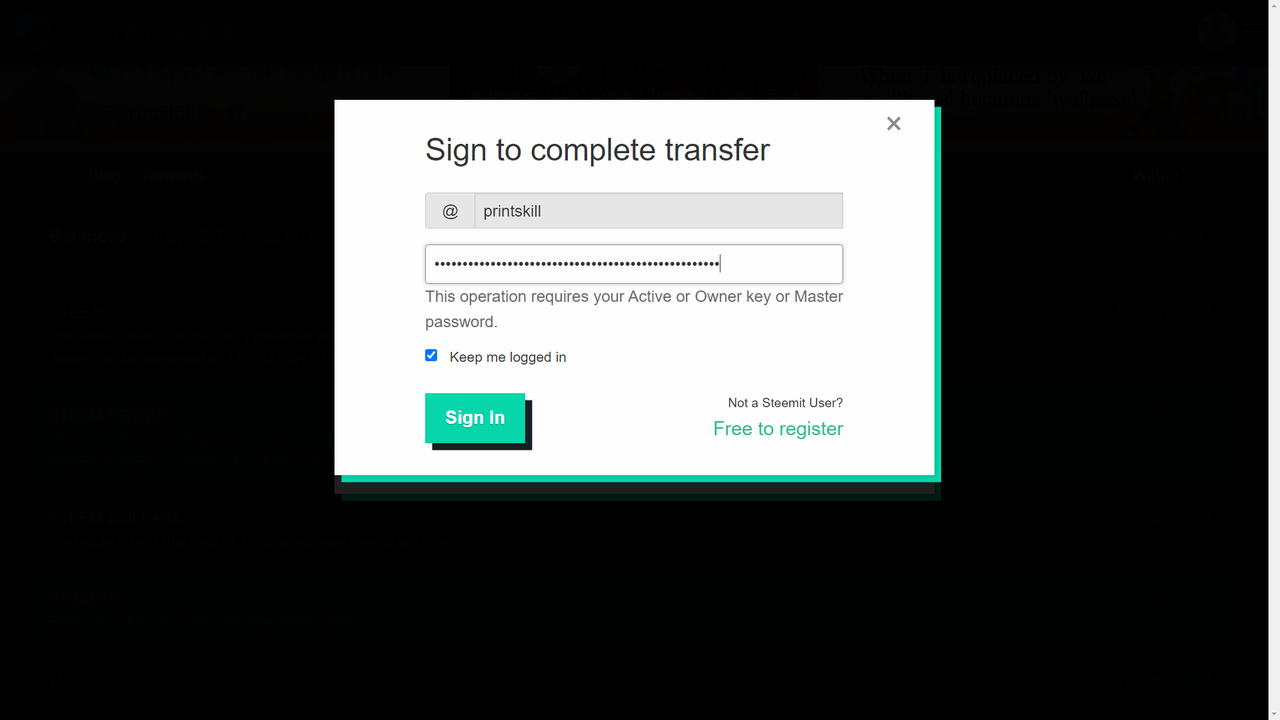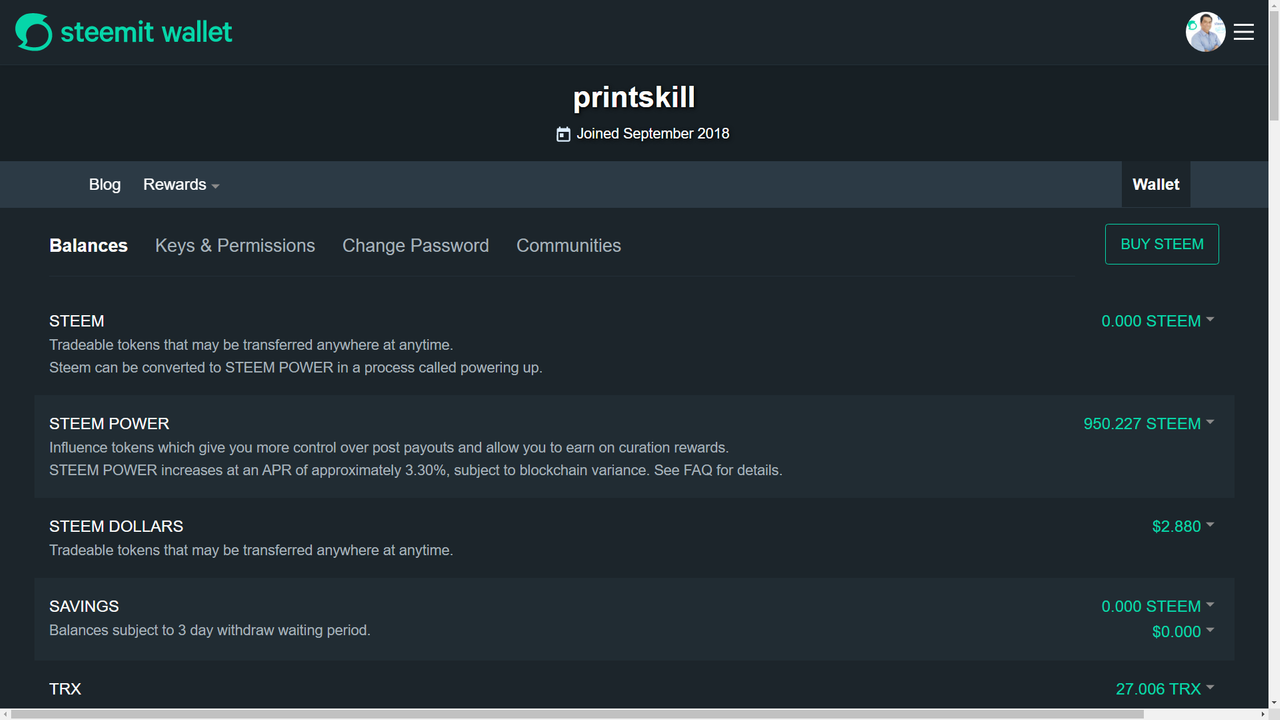 My Wallet Status After the Power up
After getting Steem Power as can be seen, after the power boost of my SP from the beginning of 723.344 to 950.256 SP. A little white but not so little! This rise in power will allow me to support @steem-cameroon community members very quickly.
In The Nutshell
As I always say, investing in investments in the future and increases your influence and power on the platform. That saying will not change. To make it bigger on the platform, you need to install power and never turn down the power to pull it off.
Thanks for reading, and God bless you.
CC to:
My Country Representative of India @rishabh99946 @sapwood @neerajkr03 @bestofindia
---
@pennsif @kiwiscanfly @stephenkendal @steemchiller @kiwi-crypto
---