Hello Steem World
---
Its new day... i barely slept last night as a result of the all night rehearsals we had in preparation for a concert this sunday. We finish rehearsing late and so i slept just for about 2 hours at the pastors house with other choir members. We left the church by 3am and went to the pastors house were we rested til about 6am when we woke up to do morning devotion with the pastor and his family before i could go home. He had the morning devotion for about 20 minutes, sang some songs and prayed as well. I left the pastors house with other choir members as we all went home.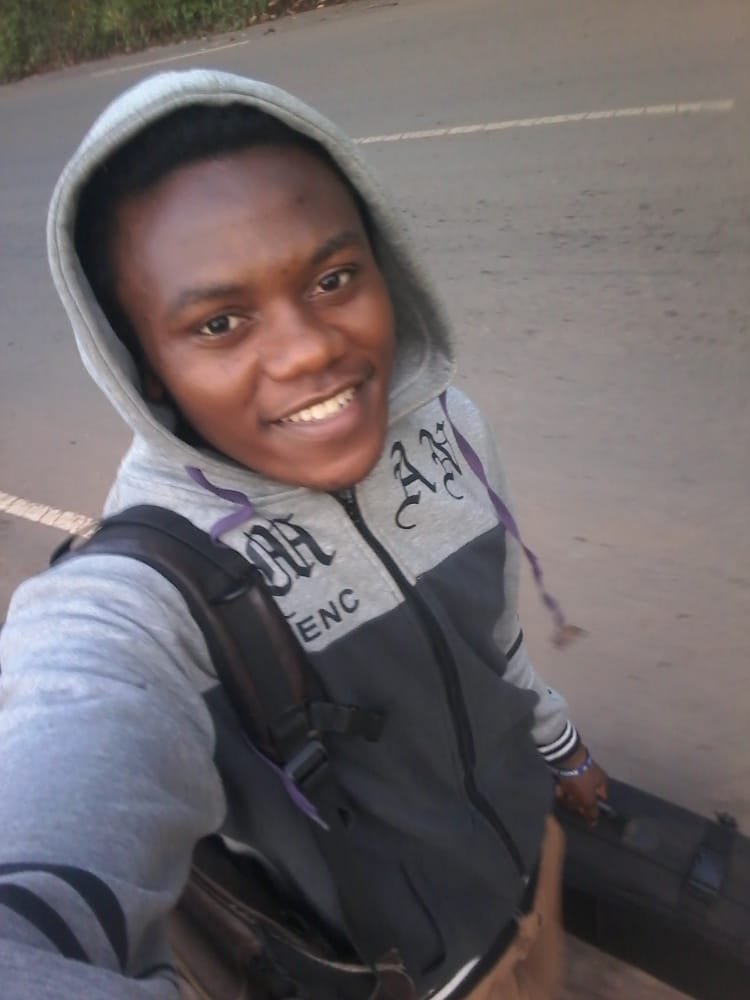 I arrived home by 7am and before i got home, my brothers had already taken care of our pig farm, feed the pigs and did everything. So when i got home, i went to the bath room immediately to have my bath and prepare for work. I really miss my bed last night.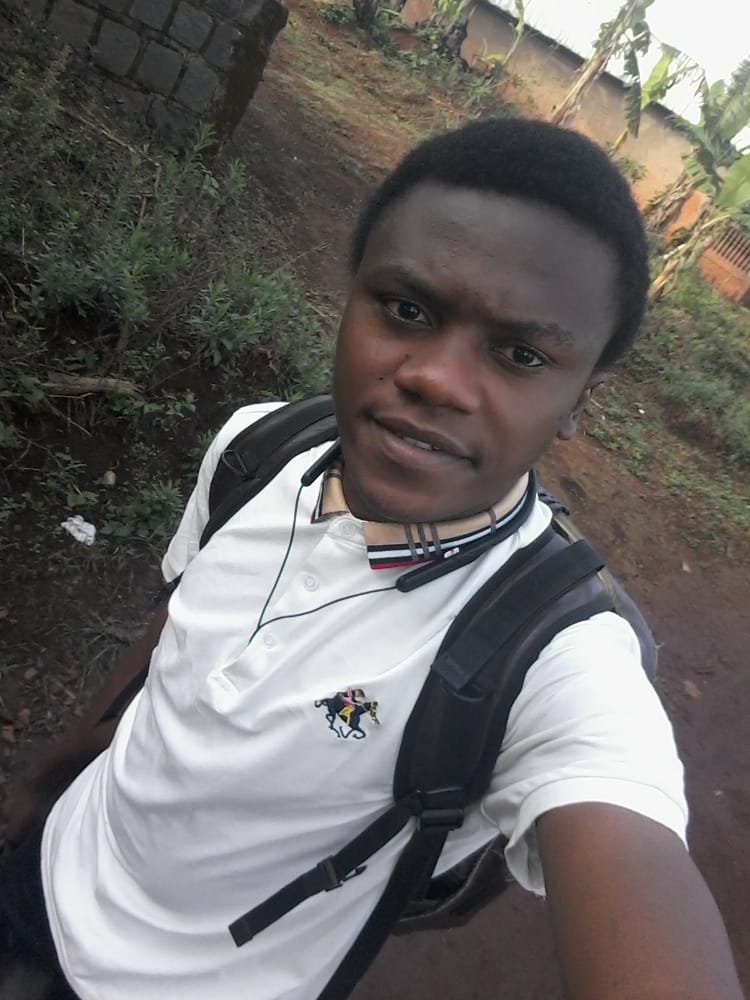 After having my bath, dressed up, i ate some FUFU and Njamanjama my mom had prepared early this morning as she wanted to go to the market. After eating, i left for work and before 8am i was already at the office. I was tired as a result of the all night rehearsals but on the other hand, i had no choice. I went to the kitchen first things first to make some coffee to drink so as to stay awake while working.
After making the coffee, i took some to my desk and drank while working. I drank about 3 glasses of coffee just to stay awake and work.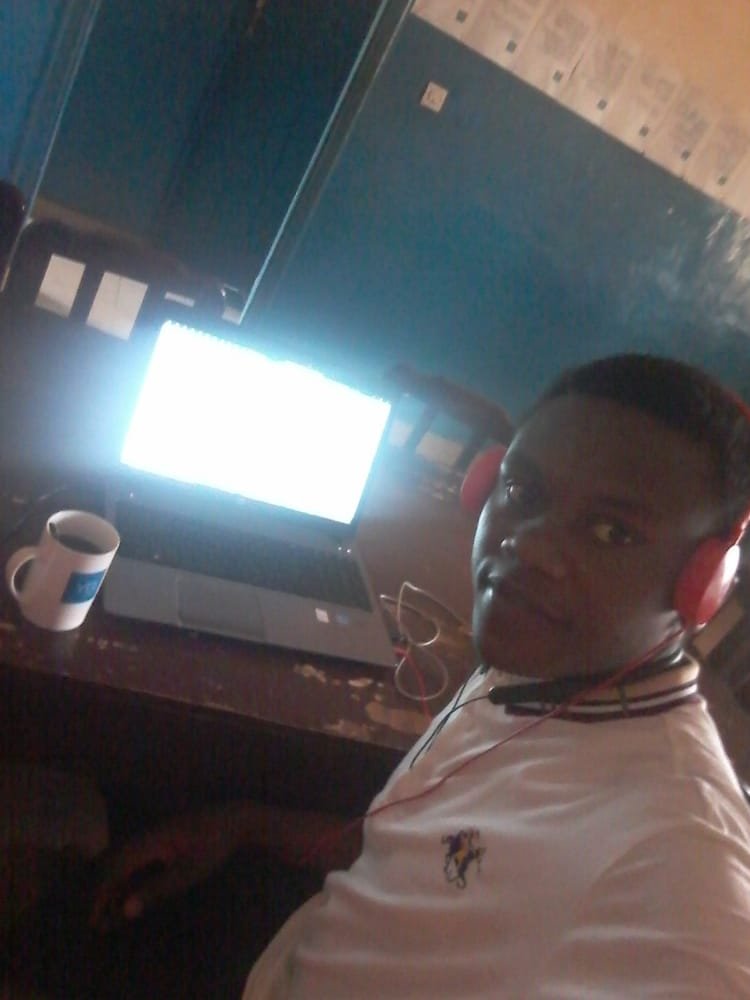 By 12pm which is the normal time we had usually have power outage, i stepped out with @fombae to town to get a phone for her mom and as well give some orders on T-shirts to be printed for the seminar which is to take place this month on the 25th of this month at Buea which i will be going there.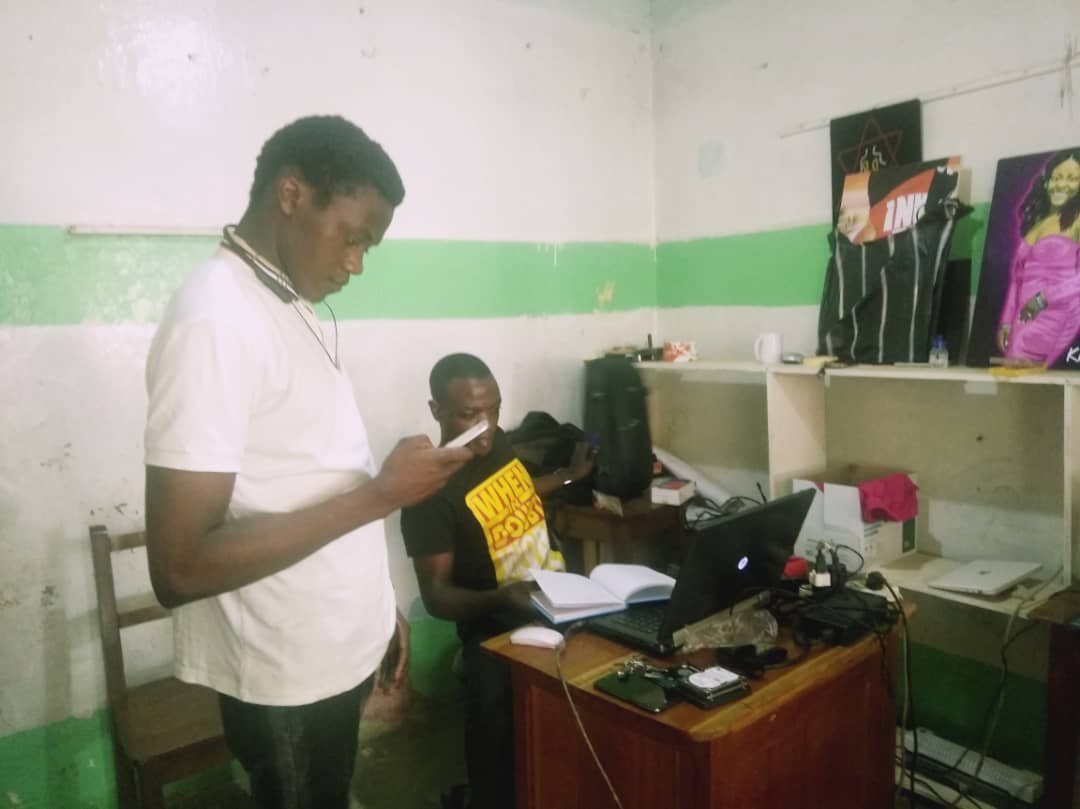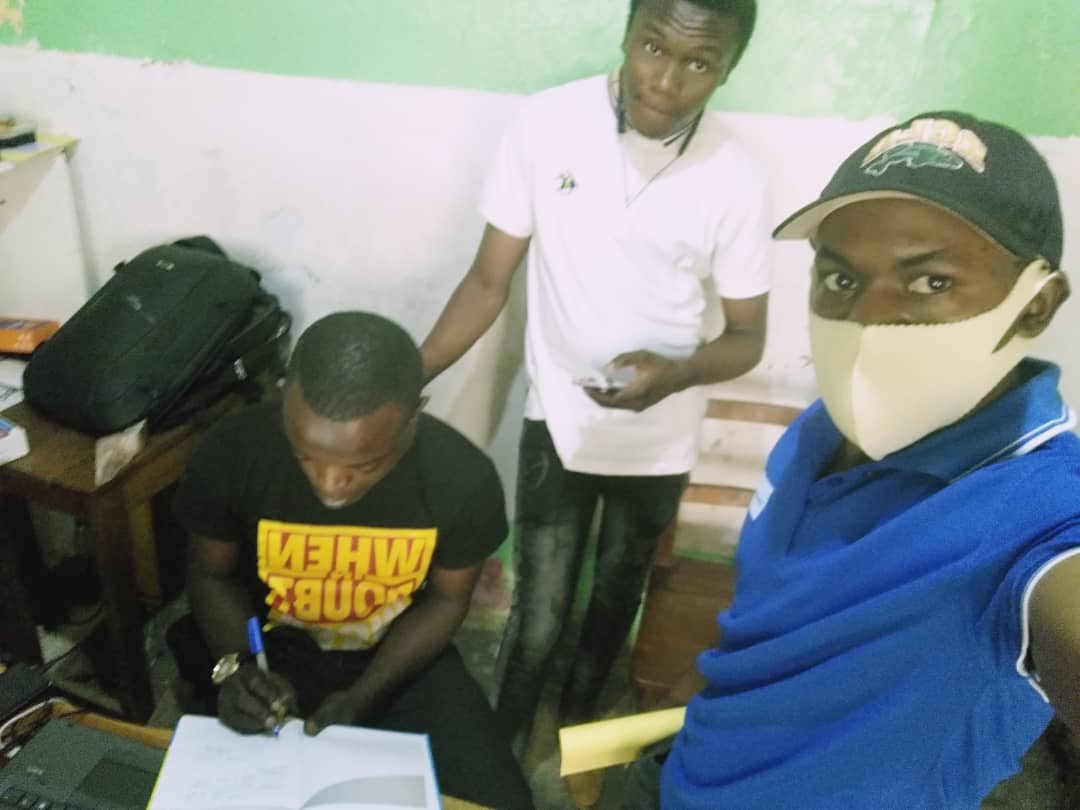 We give the commands for 13 t-shirts to be printed after which we went to get the phone for his mom. We bought the phone for 78, 000 frs after which i took the phone to the office while he went to give some things to his daughter.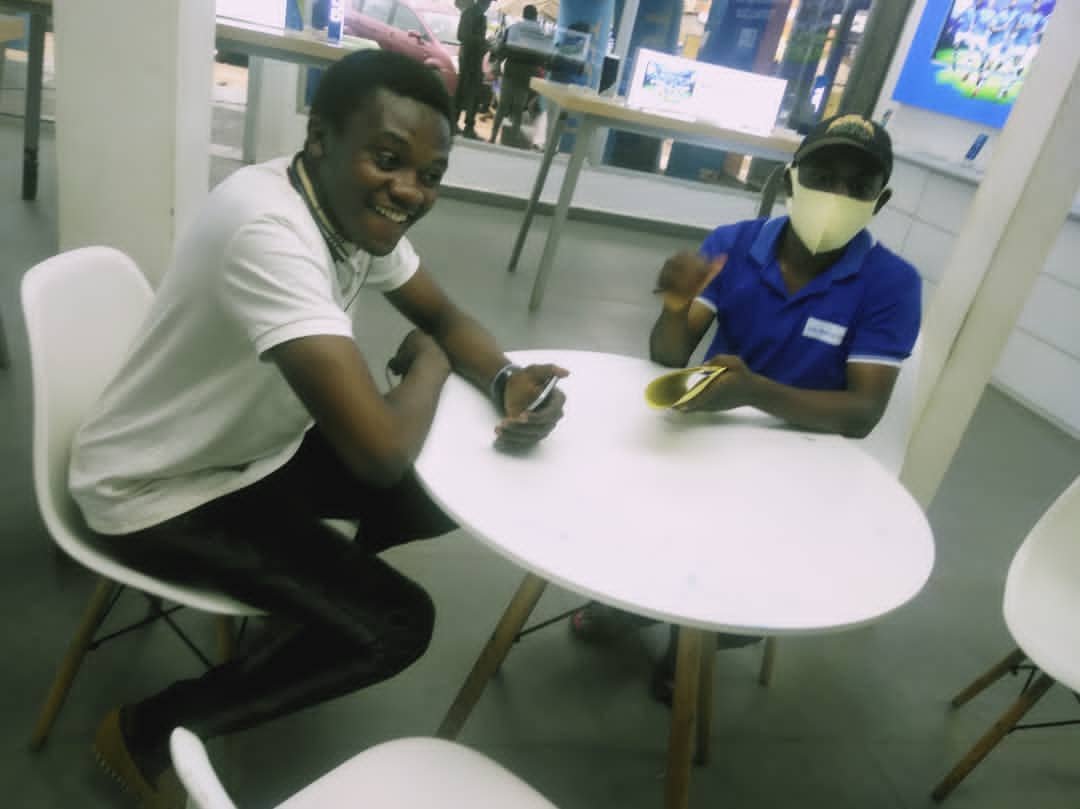 I took a taxi back to the office, kept the phone on his desk for him to come and configure it and as well download some apps in the phone. I continue my work as the generator was turned on.
By 4pm, i closed from work and went for a program i was invited to come play the saxophone. It was a praise and worship program, which started at 4pm but i came some few minutes late due to traffic on my way.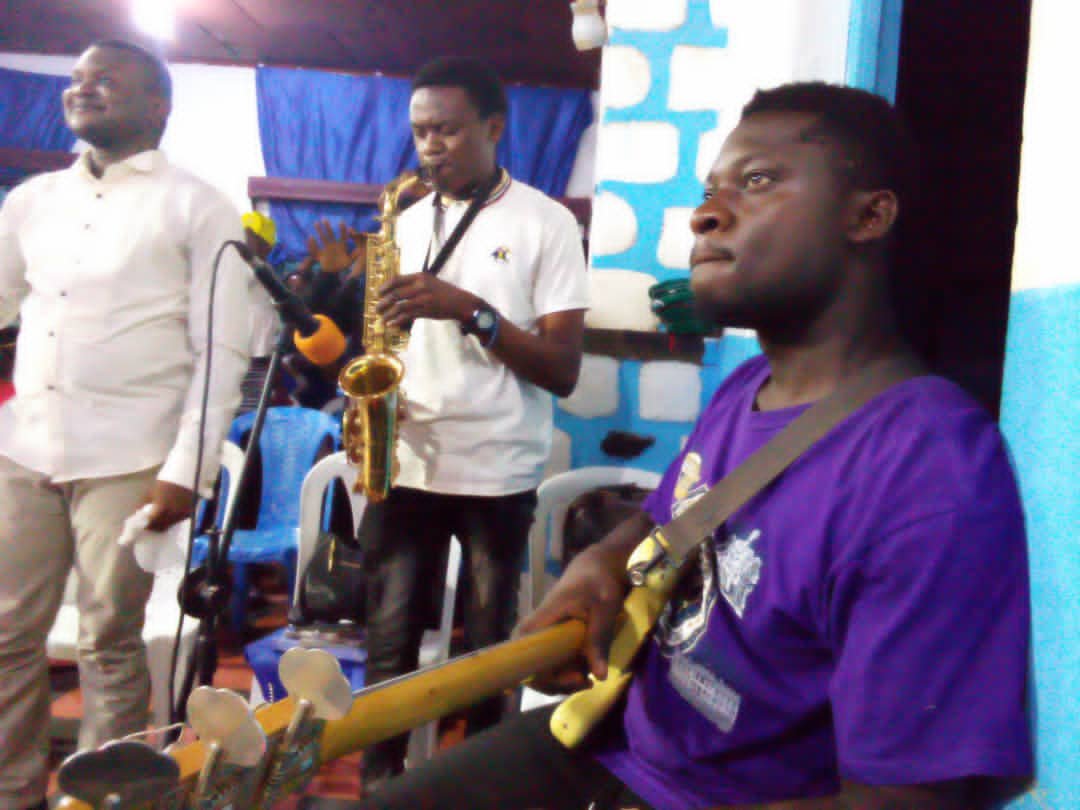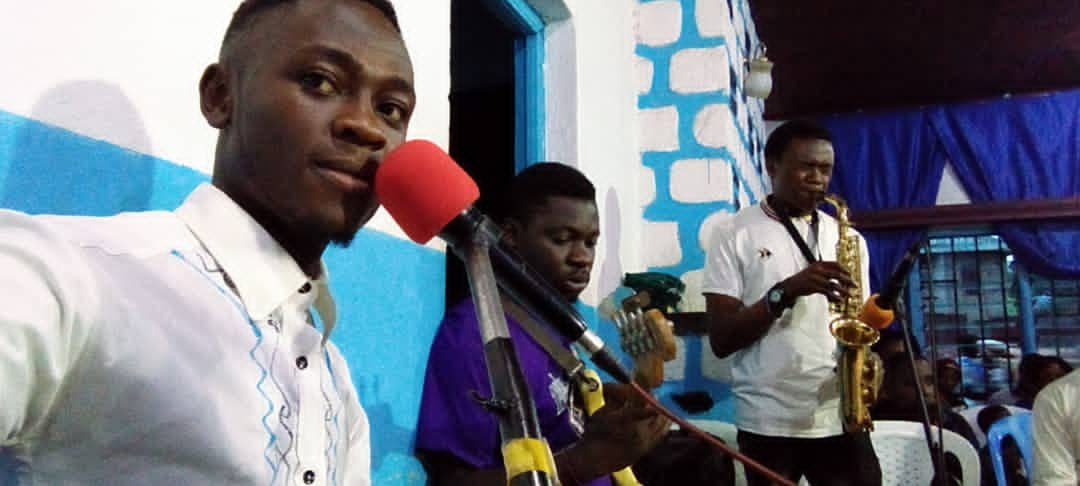 The program ended by 6:30pm, and the all night practise in preparation for the program this sunday continues today. I just called my parents and informed them that i wont be coming home again, that i am going to church as the are also aware of the all night practice. I got to the church by 7:30pm after which we started our rehearsals for the program.