Hello Steem World,
---
I got up early this morning doing all i use to do, morning devotion, house chores, fetching water, feeding the pigs and prepared for work but never anticipated that i was going to start my day in a birthday surprise party...
By 4am when i was up and doing my personal research, i got a text message from a friend who is also an event planner pleading and asking if it will be possible for me to make for a birthday surprise party early this morning by 6:30am. I told her everything is possible depending on what she will give me. We spoke made arrangements and had a deal to meet up by 6:30am. Usually, i always start doing my house chores by 6:30am but since i had to meet up with her and as well do some house chores before going out, i had to step up the game by starting by 5:30am. Thou places where still dark, i had no choice. By 6:20am i was done, so i had my bath, carried both my bags, one with my saxophone and the other with my laptop and office stuffs and left the house for the birthday surprise party with my saxophone.
Before meeting up with the event planner, i had to pass by the office and drop the bag with my laptop so after the surprise i can head back and resume work in the office.
When i finally met up with her, we had to go get the birthday cake together before going to do the surprise. When we went for the cake, the person who was doing it was not yet done so we had no choice than to wait. We waited for about 30minutes before we could get the cake.
After collecting the cake, we left straight away for the birthday surprise right at Bambili a distance of about 45minutes drive, thats if there is no traffic.
When we got to the location, the birthday guy was in his room with his friends and the event planner had told one of the friends not to let him go anywhere until after the surprise.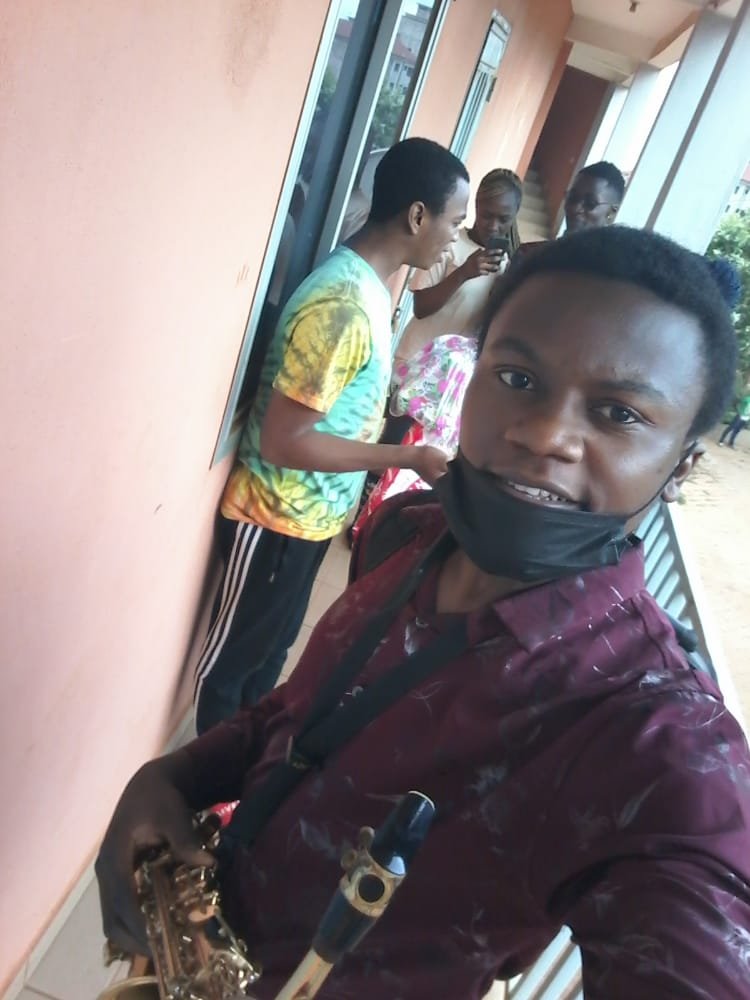 We went in as i was playing a bithday song with my sax and the event planner holding the cake with some gift for the celebrant, but the celebrant was in the bathroom brushing his teeth and didn't want to come out when he heard us singing a birthday song.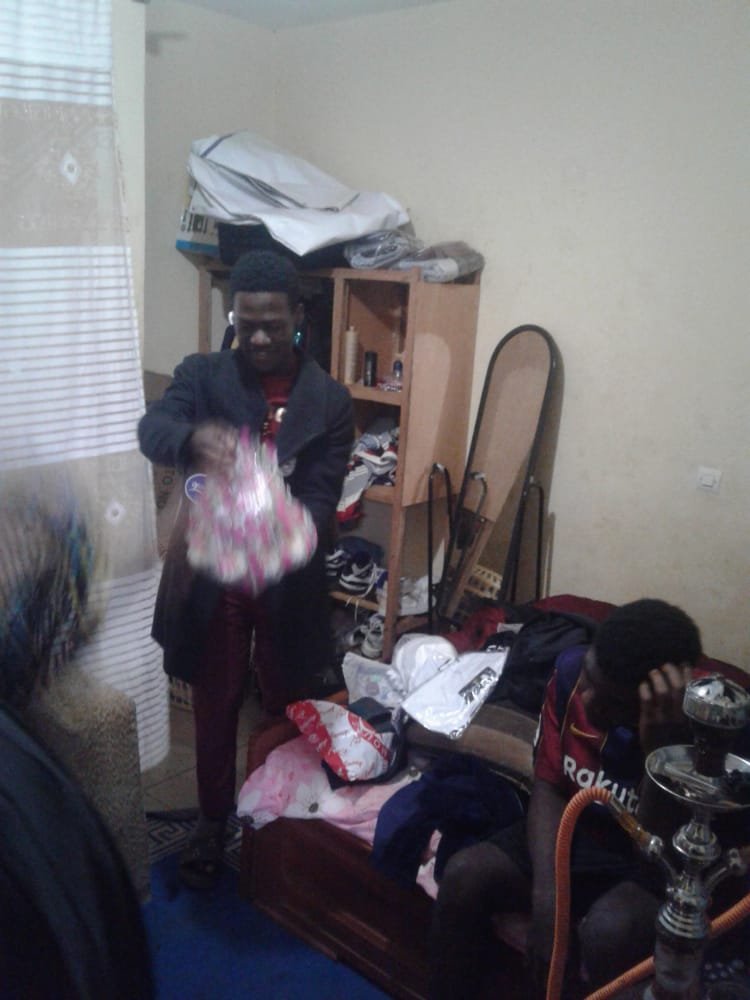 When he finally came out of the bathroom, we handed over to him his birthday cake and gift but i couldn't stay any more longer for the celebration as i had to get back to work. I left the place, took a taxi.... another 45 to 50 miuntes drive to my work place.
I got to the office by 10am and as usual without any waist of time, i filled my todo list, planned my day accordingly to all task which were assigned to me, went to the kitchen, made some coffee, brought it to my desk and drink while working.