MSSION: SENSITISATION OF CRYPTOCURRENCY AND REGISTERATION TO STEEMIT OF OVER 30 YOUTHS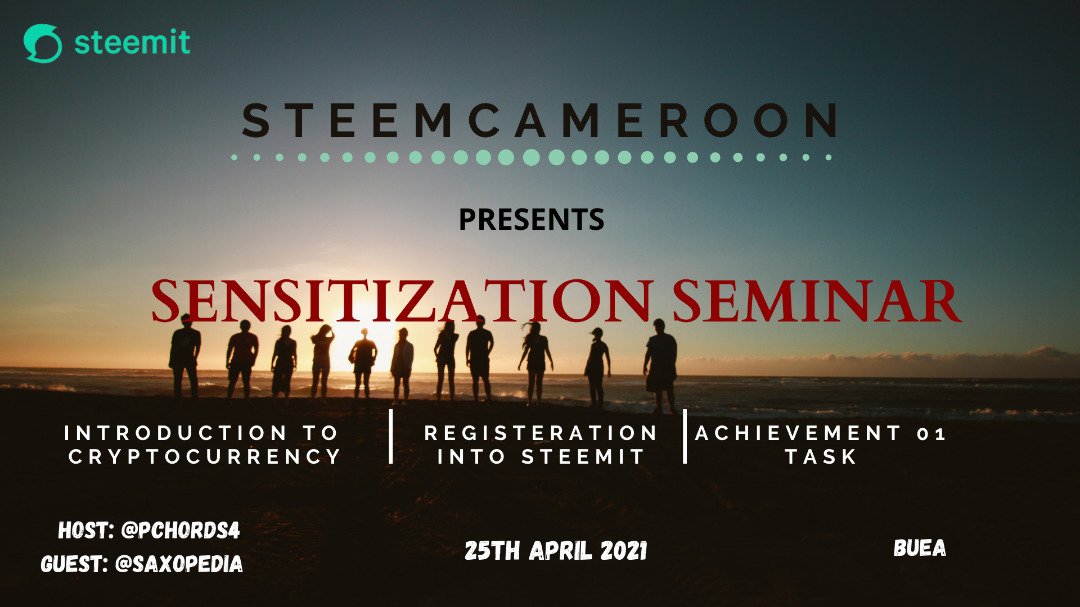 The steemcameroon community has been experiencing some positive growth for a while now with over 150 Participants, with about 24 accounts created during the last month(details here) and with an average of 50 active participants, the community has been active with various contest and challenges such as the #actofkindness #internetcontest and presently #mybestday, and #kamersteempromo contest. We will actively like to report that these activities have played an important role by bringing participants closer and also influencing the growth of the community.
However, this growth is one which can be improved on, this is why through the Steemit Sensitization Campaign that was launch by @thegreens last month, @pchords4 active participant and user of STEEMIT, member of #steemcameroon community with the permission granted by the founders, admins and country representative of steemcameroon @saxopedia @njiatanga and @fombae, will be hosting a one day seminar at BUEA assisted by steemcameroon admin @saxopedia which will help bring more people into the community and hence increase growth.
Details about the seminar are as follows:
History and Brief Introduction to Cryptocurrency
Introduction to STEEMIT
Creation of Accounts of every participant
Assistance with ACHIEVMENT1 TASK
Backing up of your account passwords
Creating awareness of social engineering attacks so as to protect your account
Tips on how to go about the website; how to post content,how to subscribe to communities, useful hashtags , markdown styling, etc
Adding of participants to whatsapp group for daily mentorship
Tips on the type of post to upload
We call on the awareness of all steem cameroonians far and near for the SEMINAR as their presence will be highly appreciated.