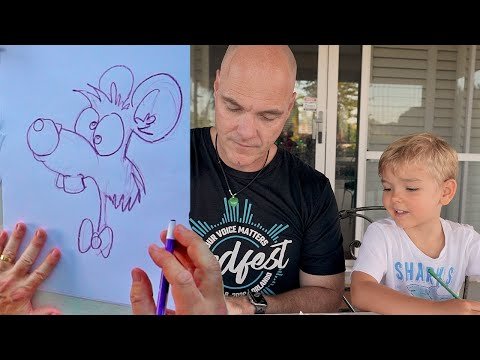 ---
In today's Dad Life Vlog, Sam and I draw together in the backyard with the main characters being a Pirate, a Crocodile, a Mouse and a piece of Broccoli. It's so much fun sitting down and creating with my little man, which gives us the excuse to catch up on the day's events.
What do you think we should name the Mouse? COMMENT BELOW your suggestion.
Thanks for watching, stay safe and see you in the next adventure.
SUBSCRIBE: https://adsoul.org/SUBSCRIBE
Don't forget to SUBSCRIBE if you are into that sort of thing.
You can also see us here on other media platforms:
Facebook: https://adsoul.org/FACEBOOK
Twitter: https://adsoul.org/TWITTER
Instagram: https://adsoul.org/INSTAGRAM
TikTok: @adventurous.soul
See you in the next Adventure
Music Supplied by the awesome people at Epidemic Sound: https://www.epidemicsound.com/
Images supplied by Unsplash: https://unsplash.com/
Disclaimers: all opinions are my own, sponsors are acknowledged. Links in the description are usually affiliate links.
---
▶️ DTube