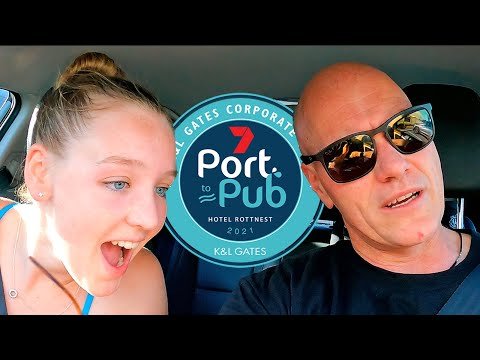 ---
Hey Everyone and @dtube,
In today's Dad Life Vlog, Brianna takes me down to the pool for our first training for the Port to Pub 2021. The P2P is an ocean race (20km) to Rottnest Island here in Perth Western Australia. I haven't swum more than 200m at one time, and this first training of 1km was truly eye-opening.
I have such a long journey ahead of me and only 11 weeks to do it in!!
If you want to follow along on the adventure, please don't forget to subscribe. Thanks for watching.
SUBSCRIBE: https://adsoul.org/SUBSCRIBE
Don't forget to SUBSCRIBE if you are into that sort of thing.
You can also see us here on other media platforms:
Facebook: https://adsoul.org/FACEBOOK
Twitter: https://adsoul.org/TWITTER
Instagram: https://adsoul.org/INSTAGRAM
TikTok: @adventurous.soul
See you in the next Adventure
Music Supplied by the awesome people at Epidemic Sound: https://www.epidemicsound.com/
Images supplied by Unsplash: https://unsplash.com/
Disclaimers: all opinions are my own, sponsors are acknowledged. Links in the description are usually affiliate links.
---
▶️ DTube