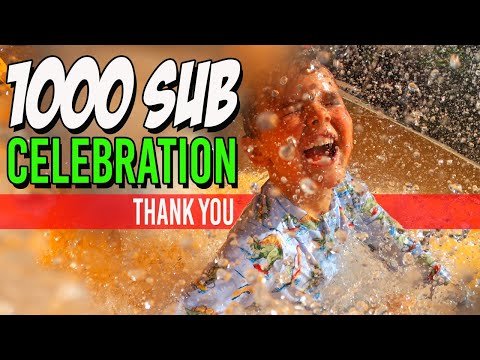 ---
Hey Everyone and @dtube,
In today's Dad Life Vlog, we celebrate 1000 subscribers by having an adventure at Adventure World here in Perth Western Australia. We wanted to say THANK YOU to all of our Subscribers and supporters that have helped us pass our 1k milestone. Our Channel journey began at Basecamp Everest with my son Kaleb, and many things have changed, but we still enjoy making these videos for you.
Stay safe, wherever you are on the planet and thank you for supporting us.
See you in the next ADVENTURE.
SUBSCRIBE: https://adsoul.org/SUBSCRIBE
Don't forget to SUBSCRIBE if you are into that sort of thing.
You can also see us here on other media platforms:
Facebook: https://adsoul.org/FACEBOOK
Twitter: https://adsoul.org/TWITTER
Instagram: https://adsoul.org/INSTAGRAM
TikTok: @adventurous.soul
See you in the next Adventure
Music Supplied by the awesome people at Epidemic Sound: https://www.epidemicsound.com/
Images supplied by Unsplash: https://unsplash.com/
Disclaimers: all opinions are my own, sponsors are acknowledged. Links in the description are usually affiliate links.
---
▶️ DTube