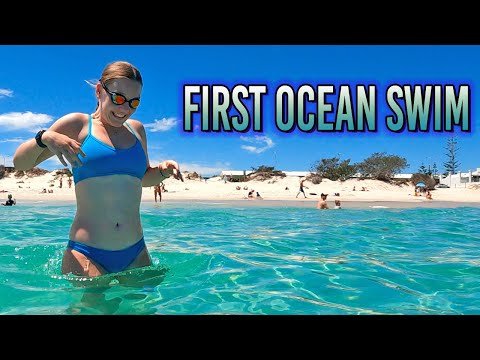 ---
Hey Everyone and @dtube,
In today's Adventure, Brianna and I take to the ocean for our first ocean swim training for the Port to Pub 2021 here in Perth Western Australia. I have to admit, I was proven wrong on many things I didn't like about swimming and the water and beach were just stunning. We are so lucky to have Port Beach so close to home!!
Thanks for watching and see you in the next adventure.
SUBSCRIBE: https://adsoul.org/SUBSCRIBE
Don't forget to SUBSCRIBE if you are into that sort of thing.
You can also see us here on other media platforms:
Facebook: https://adsoul.org/FACEBOOK
Twitter: https://adsoul.org/TWITTER
Instagram: https://adsoul.org/INSTAGRAM
TikTok: @adventurous.soul
See you in the next Adventure
Music Supplied by the awesome people at Epidemic Sound: https://www.epidemicsound.com/
Images supplied by Unsplash: https://unsplash.com/
Disclaimers: all opinions are my own, sponsors are acknowledged. Links in the description are usually affiliate links.
---
▶️ DTube