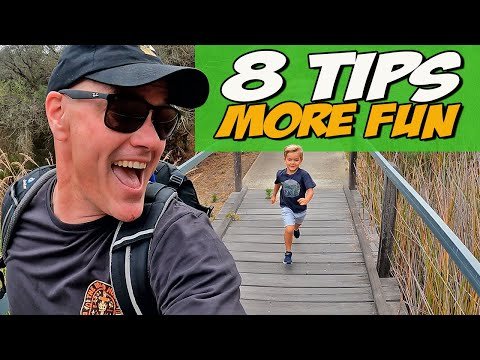 ---
Hey Everyone and @dtube,
In today's Dad Life Vlog, we share 8 tips for help add more fun to your long walks with your kids. Today Sam and I take a 7km walk around Bibra Lake here in Perth Western Australia and find some interesting locations along the way.
The lake was far larger than we had expected and had far more wildlife and birds. It's funny how sometimes you can have a gem of a location nearby and totally miss that it is there. I do love exploring with Sam.
I hope these tips help add a little bit more fun into your own walks with your family.
Thanks for watching, we really appreciate it.
SUBSCRIBE: https://adsoul.org/SUBSCRIBE
Don't forget to SUBSCRIBE if you are into that sort of thing.
You can also see us here on other media platforms:
Facebook: https://adsoul.org/FACEBOOK
Twitter: https://adsoul.org/TWITTER
Instagram: https://adsoul.org/INSTAGRAM
TikTok: @adventurous.soul
See you in the next Adventure
Music Supplied by the awesome people at Epidemic Sound: https://www.epidemicsound.com/
Images supplied by Unsplash: https://unsplash.com/
Disclaimers: all opinions are my own, sponsors are acknowledged. Links in the description are usually affiliate links.
---
▶️ DTube