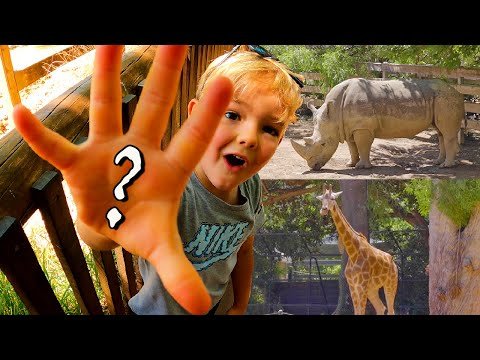 ---
Hey Everyone and @dtube,
In today's Adventure, we take to the Perth Zoo in search of Sam's secret favourite animal. We see monkey's, a baby giraffe, rhino's, birds, crocodiles and elephants but the best thing was we had loads of fun along the way.
We bought a season pass for the first time so we can help support the breading programs and conservation as well as get quick access when Sam needs a quick adventure.
Searching for the Smurfs helped us continue to work on Sam's spelling and reading while having loads of fun :)
Thanks for watching, we really do appreciate it.
SUBSCRIBE: https://adsoul.org/SUBSCRIBE
Don't forget to SUBSCRIBE if you are into that sort of thing.
You can also see us here on other media platforms:
Facebook: https://adsoul.org/FACEBOOK
Twitter: https://adsoul.org/TWITTER
Instagram: https://adsoul.org/INSTAGRAM
TikTok: @adventurous.soul
See you in the next Adventure
Music Supplied by the awesome people at Epidemic Sound: https://www.epidemicsound.com/
Images supplied by Unsplash: https://unsplash.com/
Disclaimers: all opinions are my own, sponsors are acknowledged. Links in the description are usually affiliate links.
---
▶️ DTube