COVID-19 Self-Employment Income Support Scheme (SEISS) HMRC's Claims Portal for the Second Grant Opens in August 2020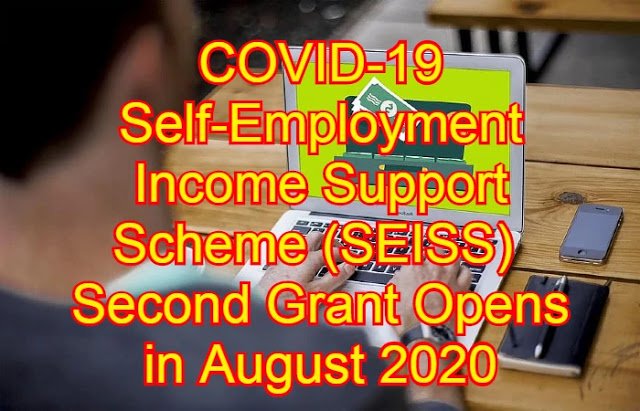 Just to let all of you who are self-employed and the business is affected because of the COVID 19 and they are struggling to even pay their bills and to stay in the business. The second round for the self-employment income support scheme which is also called self-employment grant.
This will be available from this coming Monday, today is Friday so you can claim the grant from Monday and by the same way you did it last time. So simply you need to login to your government gateway ID that last time you have used. Simply log into your account the figure is automatically been calculated by the HMRC.
This time you will get 70 percent of your declared income and last time you had 80 percent so it's what's called the maximum you can get 6,750 Pounds. So don't forget to claim if your business was affected because of the COVID 19 and this is the second round for all the self-employed because the employment fund of the scheme one was only for the people who work full-time employee this scheme is only for the self-employed.
So if you're being self-employed in the past and in 2018-19 and you submitted your tax return then you are eligible to claim the second round of this grant. So simply just go on to HMRC website. You will easily find out the link but if you having any problem and if you're thinking you don't know what to do and how to do it.
Get in touch with us and we will make sure one of our team members will guide you the way to go and will probably send you the link where you can just simply click and put the details on how to claim your self-employment grant. So this is round two of the income support scheme don't forget to claim that. Any questions you can leave a comment.