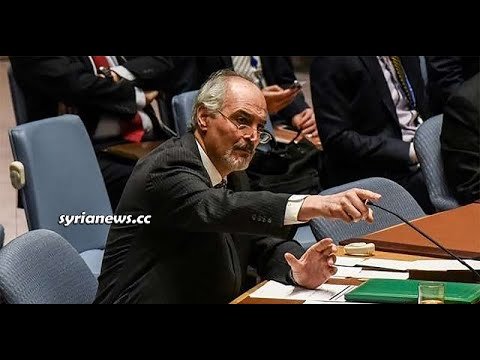 ---
Syrian Ambassador to the United Nations Dr. Bashar Jaafari slammed the representatives of NATO member states for the hypocrisy and war crimes against the Syrian people, their sponsorship of terror which is now firing back at them in their own countries.
Ambassador Jaafari also exposed the crimes of the Turkish madman Erdogan and his regime's crimes against the peoples of many countries in the region and beyond with the direct accomplices of its NATO allies.
They have grown the monster who is now coming after them.
The statement is in English, background and further information in this report: Jaafari again Tutors NATO Klan at Virtual UNSC Syria Meeting.
---
Your objective comments are always welcome.
---
You might find this site useful to buy and sell Bitcoins using your PayPal account, I get a tiny commission and so can you when you introduce others: Paxful Exchange
---
Follow @ArabiSouri:
Twitter: Arabi Souri
Syria News: www.syrianews.cc
---
Donations are highly appreciated, just click on the Donate button via PayPal or Credit Card: Donate
You can also donate with Steem or SBD or even delegate some much-needed SP here :)
#Syria #Iran #Russia #InformationWar #Wahhabism #Zionism #alQaeda #FSA #Nusra #ISIS #Terrorism #Saudi #Qatar #Israel #Net #Neutrality #Mainstream #MSM #Control #WarOfTerror #kurdistan #sdf #kurds #RegimeChange
---
▶️ DTube