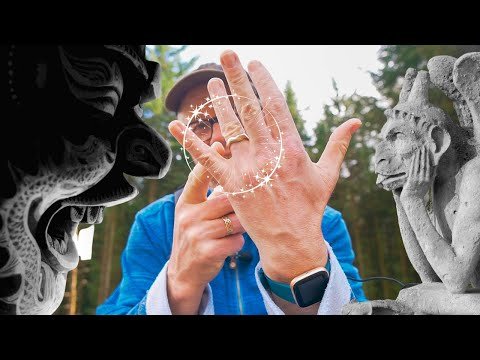 ---
The demon drink got ahold of me one time and I actually got to see the demons. It was scary.
I'm exploring a difficult experience that doesn't actually sound particularly difficult. It felt like one of the only times that I was ever conscious in blackout and it got me thinking about demons and my connection to the creator.
Big topics and the reason that I wield the white gold.
Chronicles of Thomas Covenant Book 1:
https://geni.us/uWXS (localised affiliate link)
---
If you got value from this and would like to say thanks, I'd love a cup of coffee!
☕ https://www.buymeacoffee.com/camscampbell
---
👨🏻 MORE ABOUT ME: https://acousticguitar.io/about/
🟦 FACEBOOK: https://www.facebook.com/quoththecamser/
📸 INSTAGRAM: https://www.instagram.com/camuel/
---
▶STUDIO GEAR◀
(Yes, these are affiliate links. It really does help if you start your Amazon session using one of these links as a launch pad and it costs you nothing!)
Sony α7iii Mirrorless Camera - https://geni.us/E6lp
Tamron 28-75mm F/2.8 Len - https://geni.us/CkpRHC0
Zeiss Batis 18mm f/2.8 Lens - https://geni.us/oMNR
Sony α6400 Mirrorless Camera - https://geni.us/63UDDhI
Sigma 16mm f/1.4 - https://geni.us/Lxi5T
RØDE VideoMicro- https://geni.us/AkxOuR
Heil PR40 Dynamic Microphone - https://geni.us/O739H
Synco Mic D2 Shotgun Mic - https://geni.us/ez57Sxn
Aputure HR672W Amaran Light - https://geni.us/SHxmUYC
Elgato Stream Deck - https://geni.us/aBEe
Blue Compass Mic Boom Desk Mount - https://geni.us/4ka4V
Logitech MX Ergo Wireless Trackball Mouse - https://geni.us/M7qfmv
Ergotron HX Monitor Table Stand - https://geni.us/FGuGkj6
10% Discount on a Keychron Keyboard!
http://keychronwireless.refr.cc/camscampbell
Stock Photos: http://depositphotos.com?ref=37239654
Service I use for CRM and Campaign Management
https://www.activecampaign.com/?_r=1WWC82FL
Service I use for cloud backups
https://secure.backblaze.com/r/01x3nt
---
▶️ DTube