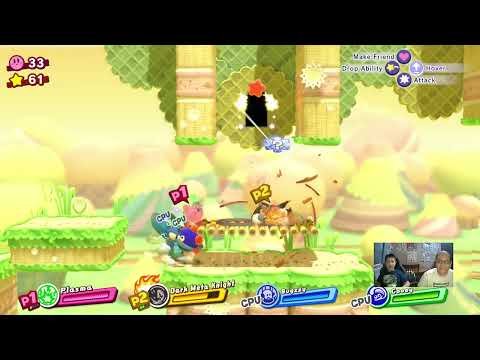 ---
Kirby Star Allies 2 Player Co Op with Duck and Chan. Chan went from being Gooey to being Dark Meta Knight. Dark Meta Knight is definitely a great character.
He looks cool and also has good moves. Then again so does Gooey, but either way they are great characters. Duck was one of the characters with the brooms and then one with an umbrella.
Boring characters, but he got to be the electricity guy for a while so that's great. It was a good game even though we had a small issue with our microphone.
We're going to be upgrading some things for our stream very soon so it will be great. Thank you for watching.
Facebook:
https://www.facebook.com/Duck_n_Chan-101628151886178/
Twitch:
https://www.twitch.tv/duck_n_chan
DLive:
https://dlive.tv/Duck_n_Chan
---
▶️ DTube