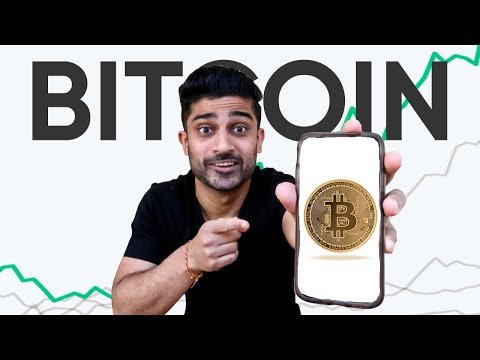 ---
Best book to read about blockchain & bitcoin: https://amzn.to/3pY0bMa
So why is bitcoin so popular? Why do people keep saying bitcoin to the moon? Why is everyone talking about bitcoin?
Bitcoin is all you hear nowadays. So in this video, I explore the question of why bitcoin is so popular? And crypto kitties are also involved in this as well.
In this video, I answer these questions:
What is bitcoin?
How are crypto kitties involved with bitcoin?
What is blockchain?
The benefits of blockchain
Enjoy!
My gear:
My go-to camera: https://amzn.to/3kTgR5j
My favorite lens: https://amzn.to/3mYHx6J
My on the go tripod: https://amzn.to/36auidf
My Microphone: https://amzn.to/3n1t1Li
Favorite light: https://amzn.to/3iahRk2
My favorite laptop to work on: https://amzn.to/3jcevhw
My CHEAP lapel mic: https://amzn.to/36jcYTa
My favorite books:
A profound book on building an Alter Ego: https://amzn.to/339fZ6y
This book changed my relationship with my phone -Digital Minimalism: https://amzn.to/3n1IVFx
My favorite Journal to write on: https://amzn.to/30boP1S
The first book I ever read on meditation: https://amzn.to/336rsnA
The most ideal bullet journal: https://amzn.to/3418PAG
The book that helped me get out of bed every morning: https://amzn.to/3kUpuwv
the book that inspired me to walk more: https://amzn.to/3ifsnWV
The book that inspires curiosity: https://amzn.to/3mYejoy
Make tagines on your own: https://amzn.to/3419gei
My favorite book on influence: https://amzn.to/2Ghd9DP
My favorite book of all time: https://amzn.to/3mZJNdW
This book helped me cultivate 'healthy selfishness': https://amzn.to/369iV5g
A book on Kenya: https://amzn.to/3i8Ca1e
A travel guide to Kenya: https://amzn.to/36d7Zn6
If you want to make a quick Indian meal: https://amzn.to/3kV1x8t
A more in detail book on Indian cooking: https://amzn.to/3n1gDLB
My book on building habits: https://amzn.to/36FFBtX
A book on getting S*** done: https://amzn.to/2GJJ0x0
References:
#bitcoin #blockchain #cryptocurrency #cryptokitties #curiosity
---
▶️ DTube