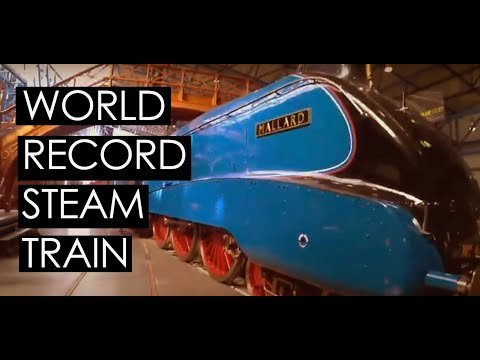 ---
This is the Mallard steam locomotive. Even standing still it looks fast!
#mallard #steam #locomotive
The Mallard Steam Locomotive is the World's fastest steam locomotive and still holds the world speed record.
I was lucky enough to get the chance to do a close up look at it at the National Railway Museum in York.
The Mallard steam train broke the world speed record on the 3rd of July 1936 by travelling at 126 mph (203 km/h).
It towed a dynamometer car stuffed full of equipment to record the speed accurately.
Anyone who is into steam punk design will like this contraption. It looks amazing.
Here is a close look at the engine and recording apparatus.
The Mallard is a Class A4 4-6-2 which means that it had 4 steering wheels at the front, 6 driving wheels in the middle and a 2 wheel bogey at the back.
Cameras: ZTE V7 smartphone http://amzn.to/2mt03Uu
Wimius 4K Action Camera Q4 Upgrade http://amzn.to/2ntNw3P
Follow me
Twitter
YouTube
Blogger
Hubpages
-~--~~~--~-
Want to look stunning in your Selfies, TikTok or YouTiube Shorts? watch this: "Neewer 18"