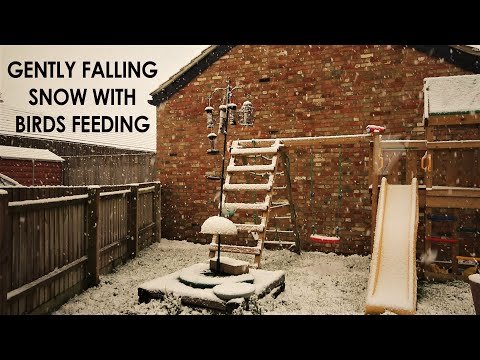 ---
#ASMR #winter #snow #falling #gently #relax
Relaxing scene of snow falling gently in the garden with birds coming to feed in the depth of winter from the bird feeder. The childrens jungle gym is covered in snow and all is silent in the garden.
This calm and peaceful scene was filmed as Storm Christoph passed over Cambridgeshire in England on the 24th January 2021.
Filmed to help you to drift of to sleep or just relax watching the birds coming to and fro.
---
▶️ DTube