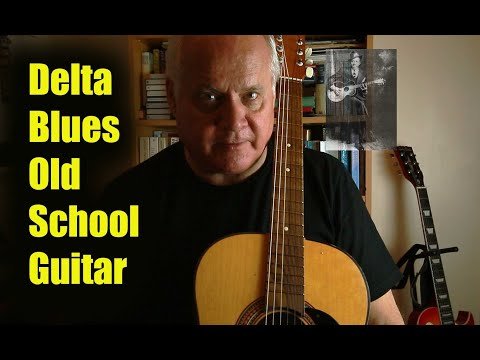 ---
This is what those old delta blues guitars would have sounded like. This old beat up travel guitar is just the kind of size and sound that they would have had. Cheap and compact guitars that the players would feel right at home with. I can almost feel the ghost of Robert Johnson looking over my shoulder when I play this guitar.
Like many guitars of the past 100 years this Kay G101 was sold by the catalogue companies on a pay per weekly basis so you had to work to pay for it.
I'm fixing this one up for the grandkids. I like the authentic sound of these old timey travel guitars.
Amazon links
Travel Size Sapele Compact Acoustic Guitar https://amzn.to/3158CZz
Fingerstyle Blues Guitar: Master Acoustic Blues Guitar Fingerpicking and Soloing https://amzn.to/35lRLVW
-~--~~~--~-
Want to look stunning in your Selfies, TikTok or YouTiube Shorts? watch this: "Neewer 18"