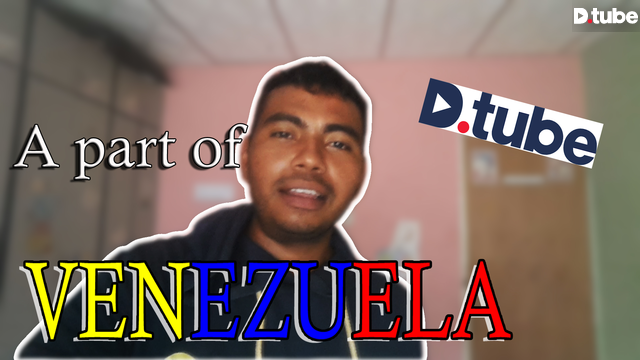 ---
Hola amigos de la comunidad steemit, espero que tengan un excelente día. El día hoy quiero darles a conocer una parte de mi ciudad natal Barquisimeto.
Al igual que muchas ciudades de Venezuela, Barquisimeto también cuenta con grandes maravillas que la hacen una de las mejores, si bien es cierto en el video solo hablo de las estructuras más notables, quiero decirles que, en todos los sentidos, Barquisimeto estado Lara es hermosa.
En lo turístico.
Sin duda alguna hace notar con grandes obras como:
• El obelisco, ubicado al finalizar la avenida "pedro león torres", es un monumento declarado patrimonio del estado. Con más de setenta metros de altura y con más de 400 años de haberse iniciado su construcción, se convierte en uno de los monumentos más emblemáticos de Venezuela.
• La catedral, finalizada su construcción en el año de 1968, la iglesia católica nuestra señora del Carmen mejor conocida como la catedral de Barquisimeto es una obra que es conocida en muchos países, principalmente por ser el sitio de concentración de culto a la Divina Pastora una de las más grandes procesiones del mundo. Por cierto, queda ubicada en la avenida Venezuela con calle 29.
Al igual que todas las ciudades en Venezuela, también cuenta con centros comerciales, todos ubicados en el centro de la ciudad. Por los momentos escapan de mi mente muchos lugares los cuales espero que algún día tengas la dicha de visitar en mi tierra.
Sin más que agregar me despido de ustedes, esperando que este corto video sea de su agrado.
Now in English.
Hello Fellow of the community steemit, expect that have an excellent day. The day today want to give them to know a part of my hometown Barquisimeto.
To the equal that a lot of cities of Venezuela, Barquisimeto also has big wonders that do it one of the best, although it is true in the video only speak of the most remarkable structures, want to say them that, in all the senses, Barquisimeto state Lara is beautiful.
In the tourist.
Beyond all doubt it does to notice with big works eat:
• The obelisk, situated when finalising the avenue ?pedro Lion towers?, it is a monument declared heritage of the state. With more than seventy metres of height and with more than 400 years to have initiated his construction, turns into one of the most emblematic monuments of Venezuela.
• The cathedral, finalised his construction in the year of 1968, the ours Catholic church lady of Carmen better known like the cathedral of Barquisimeto is a work that is known in a lot of countries, mainly for being the place of concentration of cult to the Divine Shepherd one of the biggest processions of the world. By the way, it remains situated in the avenue Venezuela with street 29.
To the equal that all the cities in Venezuela, also has shopping centres, all situated in the centre of the city. By the moments escape of my mind a lot of places which expect that some day have the said to visit in my earth.
Without more than adding sack me of you, expecting that this short video was of his like.
---
▶️ DTube
▶️ BTFS