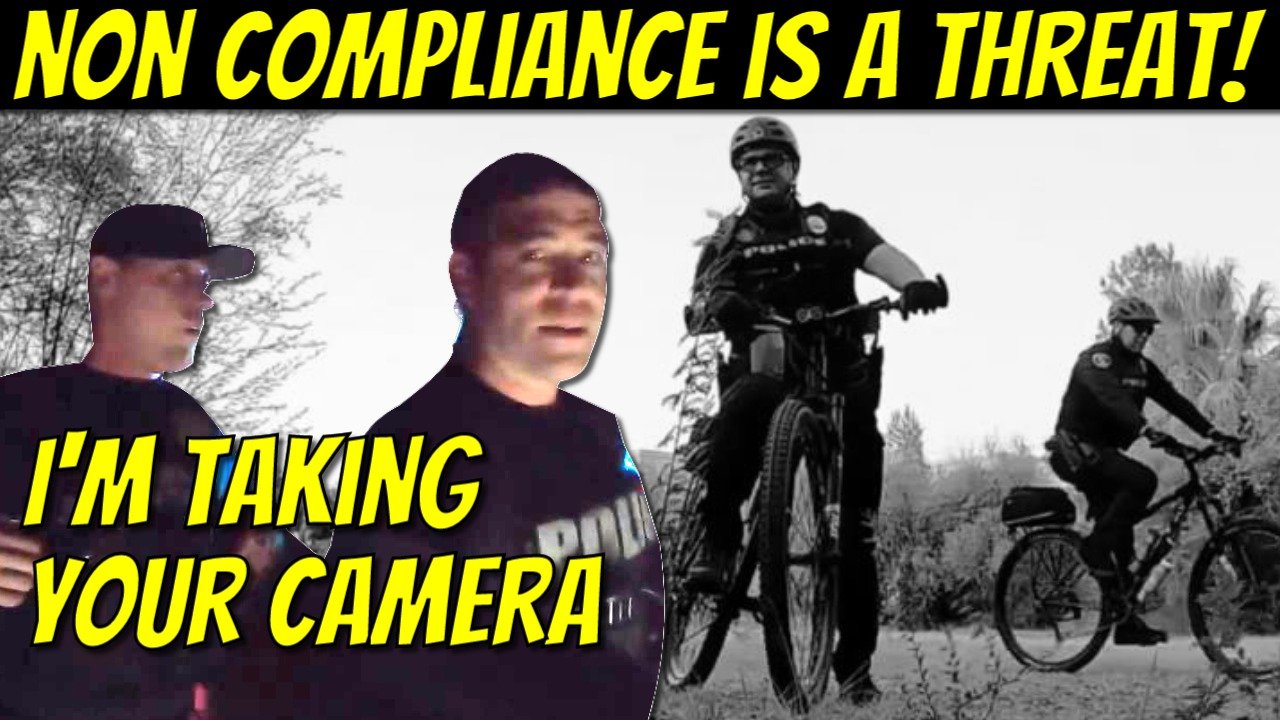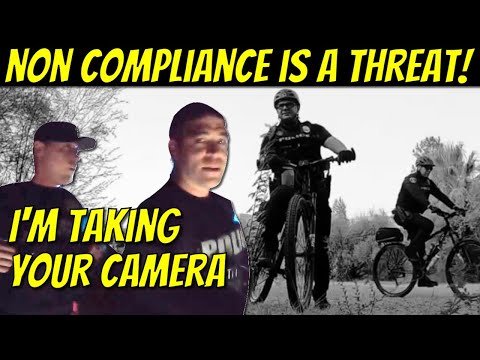 ---
American Police State Episode 12
I saw this video posted to twitter. It comes to us from the Gilbert Bystander on YouTube(links to his channel and this full video are below). Gilbert, AZ has been host to weekly BLM/Back the Blue Line rallies since the George Floyd protests started things off back in the beginning of June. Gilbert Bystander, was hassled by the Gilbert blue line policy enforcers because he didn't want to be out in the open while doing his first amendment protected activity. He handled them well, but as we know these policy enforcers don't handle con-compliance well. They don't like when an educated servant knows the rules they must follow. It's the illusion we have of freedom. Holding them to their own rules is the only way to even live a slightly free life in this society of compliance. Please Upvote, Reblog and Follow!
Gilbert Bystander links:
Channel
This full video
Drug task force taking his phone
Gilbert AZ police:
50 E. Civic Center Drive
Gilbert, AZ 85296
(480) 503-6500
Facebook
twitter
Website
Sources used in this video:
News clip from the intro
Clip of Blue line supporters confronting BLM
You can support QA for free by downloading and using the Brave browser for free. If you value privacy while browsing the internet then you need Brave!
Click here to download Brave and support QA
Learn about Hive and follow me on the blockchain.
Use this link and start earning cryptocurrency for upvoting and commenting on content you like. Earn even more by becoming a creator yourself.
Support QA with Crypto:
BitCoin wallet - 34tAdBVwiLtM1MMfZKi9KJ9uPU8tzCEpAC
Dash wallet - XbbK6N6GooxHEtH1ZXH27RnKWxiCkWkYjR
BitCoin cash wallet - qzxyhrxx6lrdjnzjwmampfnk33jdh487ng4tvlx2j0
Find QA everywhere online!
Email - questionableauthority@protonmail.com
Any materials used are done so under the provisions of the Fair Use Act.
FAIR USE ACT
Fair Use
Copyright Disclaimer Under Section 107 of the Copyright Act 1976, allowance is made for "fair use" for purposes such as criticism, comment, news reporting, teaching, scholarship, and research. Fair use is a use permitted by copyright statute that might otherwise be infringing. Non-profit, educational or personal use tips the balance in favor of fair use.
---
▶️ DTube