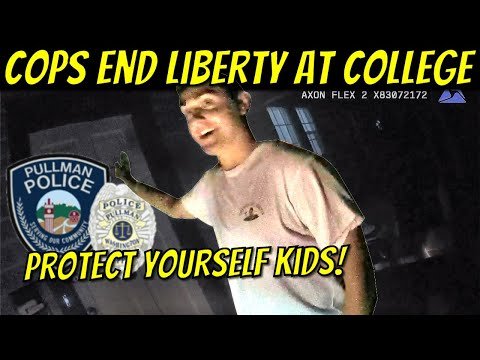 ---
Pullman, WA Police Tampering With Mail?
More body worn camera footage from the policy enforcement division of the corporation of Pullman, WA. This is more from the initial citations that have been given out from the weekend of 8/27 - 8/30. This citation was given to Nathan who had a party with his college friends at the private residence. Apparently they were loud enough to draw the attention of someone in their neighborhood who called policy enforcement on them. Pay attention to what the order followers say in this video. One of my previous videos on these citations raised concerns and drew attention from national media when the order follower told part goers to keep it out of sight out of mind if they want to have gatherings. This spurred the chief policy enforcer(Chief Jenkins) to make a statement that this messaging was not the normal and after reviewing random bodycam footage of the incidents this messaging was not the norm. So far it has been the norm for all of the footage of the incidents I have seen which is now up to 8. There have only been 15 citations issued. How is it I have reviewed more than half and they are all consistent with the same messaging the chief says doesn't happen? Stay tuned for an update on this, the enforcement division has not been good about getting back to me. I guess they don't like real questions that actually get to the bottom of these issues. Please Upvote, Reblog and Follow!
Pullman, WA Police Department contact info:
325 SE Paradise St
Pullman, WA 99163
Phone - (509)334-0802
Facebook
Twitter
Instagram
Website
Sources used in this video:
Audio of Chief Jenkins
Matt Miller clips
You can support QA for free by downloading and using the Brave browser for free. If you value privacy while browsing the internet then you need Brave!
Click here to download Brave and support QA
Learn about Hive and follow me on the blockchain.
Use this link and start earning cryptocurrency for upvoting and commenting on content you like. Earn even more by becoming a creator yourself.
Support QA with Crypto:
BitCoin wallet - 34tAdBVwiLtM1MMfZKi9KJ9uPU8tzCEpAC
Dash wallet - XbbK6N6GooxHEtH1ZXH27RnKWxiCkWkYjR
BitCoin cash wallet - qzxyhrxx6lrdjnzjwmampfnk33jdh487ng4tvlx2j0
Find QA everywhere online!
Email - questionableauthority@protonmail.com
Any materials used are done so under the provisions of the Fair Use Act.
FAIR USE ACT
Fair Use
Copyright Disclaimer Under Section 107 of the Copyright Act 1976, allowance is made for "fair use" for purposes such as criticism, comment, news reporting, teaching, scholarship, and research. Fair use is a use permitted by copyright statute that might otherwise be infringing. Non-profit, educational or personal use tips the balance in favor of fair use.
---
▶️ DTube
![Bodycam Pullman Pd Nathan.jpg](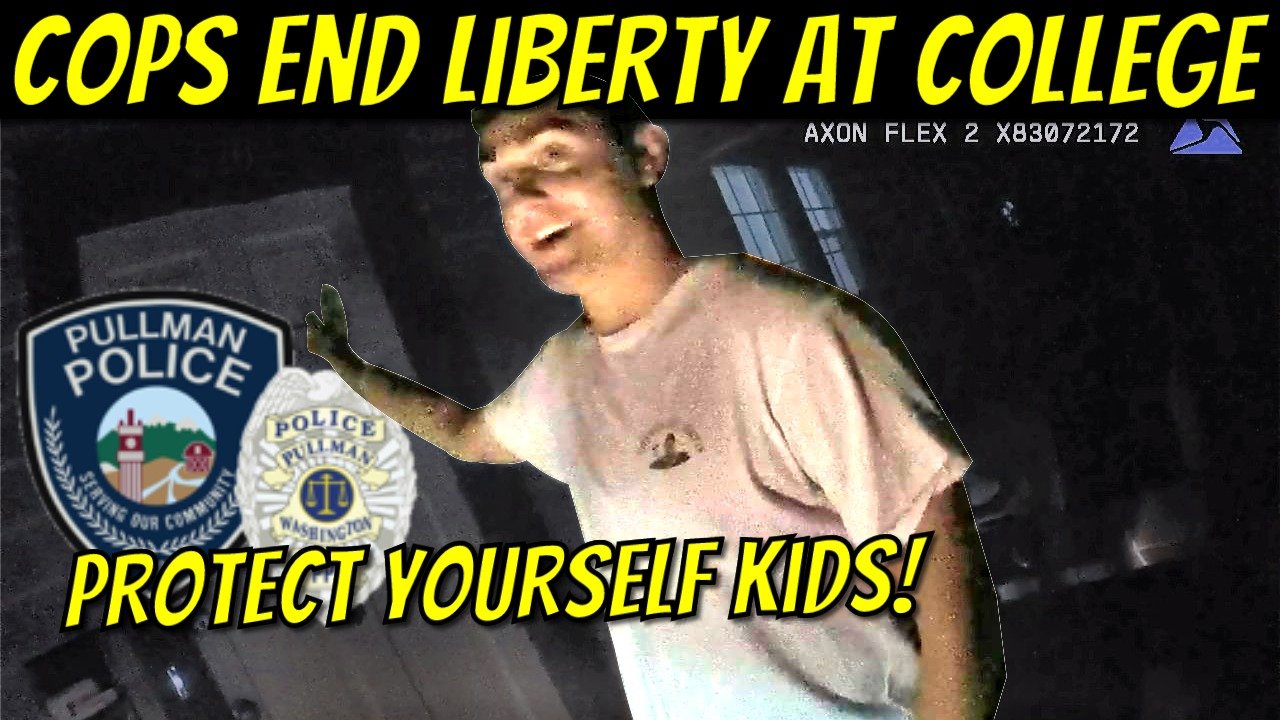 )