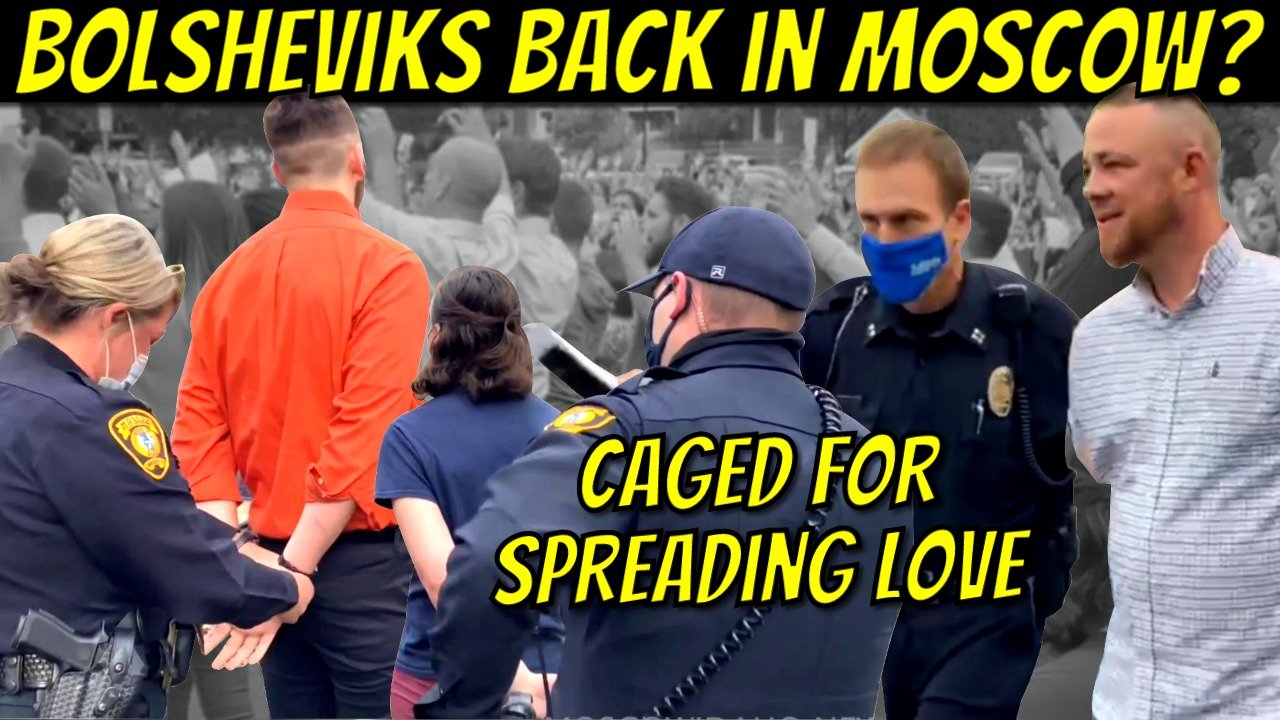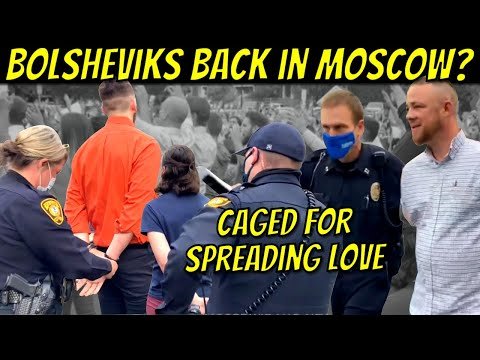 ---
American Police State Episode 13
It has been a little over 100 years since the Bolshevik revolution stormed into Moscow and took it for the revolutionaries. There are a lot of parallels between what happened to the Russian empire after World War 1 and what is currently happening in America. The symbolism of Moscow, ID being a hotspot for authoritarians cracking down on the people. During the Bolshevik revolution Moscow, Russia was not the capitol of the Empire. The Bolsheviks took Moscow and made it their capitol. Boise is not the capitol of the state of Idaho where principled people seem to be more willing to stand against tyranny. It is an educational center of Idaho, with the University of Idaho being there. Its name and what is happening compared to history is very symbolic and we know the cabal that runs this society is all about symbolism. Am I reading too much into this? What do you think? Please Upvote, Reblog and Follow!
City of Moscow, ID contact info:
206 E 3rd Street
Moscow, ID 83843
Phone - (208)883-7021
Facebook
Twitter
Website
Moscow Police Department contact info:
325 SE Paradise St
Pullman, WA 99163
Phone - (208)882-2677
Facebook
Website
Sources used in this video:
City of Moscow Mask Mandate Order
Video of husband and wife arrested
Video of 1 mand being arrested
Facebook statement of city of Moscow
You can support QA for free by downloading and using the Brave browser for free. If you value privacy while browsing the internet then you need Brave!
Click here to download Brave and support QA
Learn about Hive and follow me on the blockchain.
Use this link and start earning cryptocurrency for upvoting and commenting on content you like. Earn even more by becoming a creator yourself.
Support QA with Crypto:
BitCoin wallet - 34tAdBVwiLtM1MMfZKi9KJ9uPU8tzCEpAC
Dash wallet - XbbK6N6GooxHEtH1ZXH27RnKWxiCkWkYjR
BitCoin cash wallet - qzxyhrxx6lrdjnzjwmampfnk33jdh487ng4tvlx2j0
Find QA everywhere online!
Email - questionableauthority@protonmail.com
Any materials used are done so under the provisions of the Fair Use Act.
FAIR USE ACT
Fair Use
Copyright Disclaimer Under Section 107 of the Copyright Act 1976, allowance is made for "fair use" for purposes such as criticism, comment, news reporting, teaching, scholarship, and research. Fair use is a use permitted by copyright statute that might otherwise be infringing. Non-profit, educational or personal use tips the balance in favor of fair use.
---
▶️ DTube