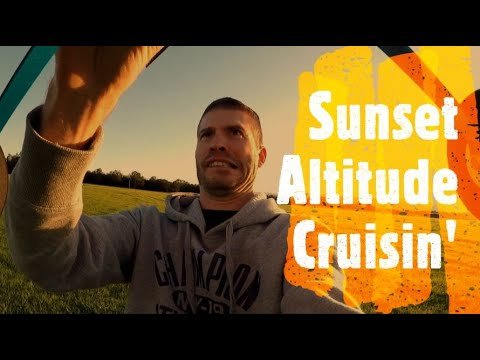 ---
My Blog: www.steemit.com/@nickmorphew
MUSIC: Warm Nights by Lakey Inspired
Here's part two of my first successful GoPro filming from the very versatile GoPro Hero5.
This is part two of a three part mini-series. It's really just me chopping to footage up into a bunch of parts - filming from the ground and filming from the air (twice)!
Enjoy the video and do all of those lovely things like commenting, liking the video and subscribing to Life with Nick and Hayley!
Current stuff:
Transmitter: FlySky FS-i6X with 8Ch receiver.
Transmitter batteries: 4 x 2000mAh AA 'Energizer Recharge'
Plane: Used FMS SuperEZ V2 RTF ($180 - Bargain!)
Receiver and flight batteries: 2 x Zeee 2200 mAh 50c 3s 1 x Predator 1500 mAh 25c 3s (puffed)
Charger: iMAX B6AC single channel charger ($39 ebay purchase)
Simulator: ClearView
Favourite ClearView Aircraft: New favourites - MiG-15 and F-86 EDFs
Favourite ClearView flying site: Osage Park.
Current setup:
No flaps or flaperons
No camber or reflex
I'll definitely consider playing with this in the future.
I'd love to hear from you. Have you flown the SuperEZ or another FMS plane? Are you a newbie or have you been flying for years? Leave a comment and I'll see you in the next video!
Don't forget to click all the buttons and hit the bell to let you know when my next video is up!
Disclaimer: This is not an RC vehicle channel. I am not an RC expert.
-Nick-
---
▶️ DTube