https://d.tube/#!/v/nickmorphew/QmZsPVEo9CsYqqRiXmpDmfBN2xM3ggegKtQZb6fSmCaYAj
Heads up: The audio is sub-par due to the strong wind and filming on a GoPro without a lapel mic or any form of wind break. But you didn't come to the channel to watch a video filmed with a $5000 camera setup!
This was definitely one of the most windy days I've felt in a while, let alone attempted to fly an RC plane in as a beginner! To give you some perspective, I have about 1-2hrs worth of flight time on a stabilized 700mm XK Glider and currently over 5 hours on the SuperEZ in relatively calm conditions.
I have come to the simple conclusion that the FMS SuperEZ is terrific at handling the wind. That being said, I get little satisfaction flying in these conditions compared with the joy of flying on a calm day knowing you're not having to worry a rogue gust is going to slam you to the ground as you take off or come in to land.
I put three 2200mah batteries through the girl, coming down after approximately 12-13 mins for each battery. When I arrived home and checked the batteries, all the cell voltages were sitting very close to 3.78-3.80 meaning that I probably could have achieved 20 minute flight times from each battery.
At altitude, the wind was fairly laminar and provided exceptional lift with a little nose up. Most of the flights were at 50-60% throttle.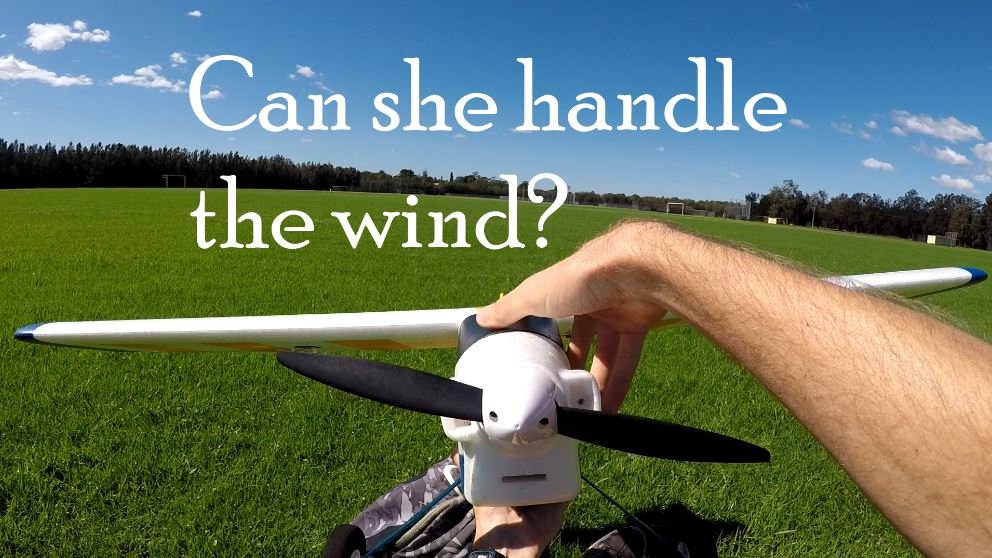 Current stuff:
Transmitter: FlySky FS-i6X with 8Ch receiver.
Transmitter batteries: 4 x 2000mAh AA 'Energizer Recharge'
Plane: Used FMS SuperEZ V2 RTF ($180 - Bargain!)
Receiver and flight batteries: 2 x Zeee 2200 mAh 50c 3s
1 x Predator 1500 mAh 25c 3s (puffed)
Charger: iMAX B6AC single channel charger ($39 ebay purchase)
Simulator: ClearView
Favourite ClearView Aircraft: Aileron Trainer, AT-6 Harvard, Aquila, ParkZone T-28 Trojan, Pitts Special, Sky Trainer 400.
Favourite ClearView flying site: Osage Park.
Current setup:
No flaps or flaperons
No camber or reflex
I'll definitely consider playing with this in the future.
I'd love to hear from you. Have you flown the SuperEZ or another FMS plane? Are you a newbie or have you been flying for years? Leave a comment and I'll see you in the next video!
Don't forget to click all the buttons and hit the bell to let you know when my next video is up!
Disclaimer: This is not an RC vehicle channel. I am not an RC expert.
-Nick-