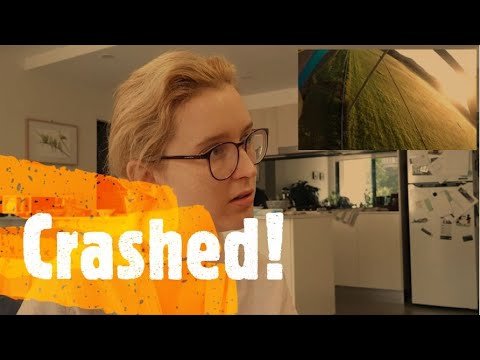 ---
My Blog: www.steemit.com/@nickmorphew
So you saw me collide with a telegraph pole. Here was Hayley's reaction to that video. I didn't tell her what happened. She went in totally blind thinking it was just some cool aerial shots of the field and surrounds.
She was in for a shock!
Current stuff:
Transmitter: FlySky FS-i6X with 8Ch receiver.
Transmitter batteries: 4 x 2000mAh AA 'Energizer Recharge'
Plane: Used FMS SuperEZ V2 RTF ($180 - Bargain!)
Receiver and flight batteries: 4 x Zeee 2200 mAh 50c 3s 1 x Predator 1500 mAh 25c 3s (puffed)
Charger: iMAX B6AC single channel charger ($39 ebay purchase)
Simulator: ClearView
Favourite ClearView Aircraft: MiG-15
Favourite ClearView flying site: Osage Park.
I'd love to hear from you. Have you flown the SuperEZ or another FMS plane? Are you a newbie or have you been flying for years? Leave a comment and I'll see you in the next video!
Don't forget to click all the buttons and hit the bell to let you know when my next video is up!
Disclaimer: This is not an RC vehicle channel. I am not an RC expert.
-Nick-
---
▶️ DTube