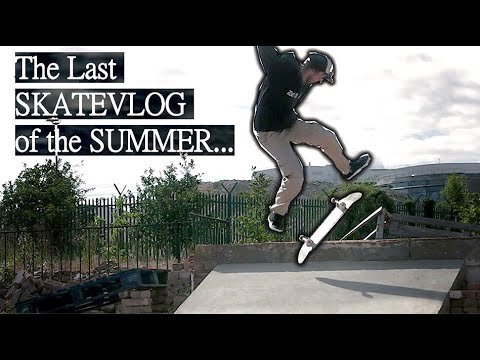 ---
Greetings friends!! I am finally back after 4 WEEKS!!
I had computer problems which took me out of the video business, meaning this little snapshot already feels nostalgic, as the British autumn weather is well and truely here, now we are into October!!
I am glad to say that I now have a new computer capable of keeping up with my ambitions to create and upload at least 3 times a week, so expect fresh new content coming at ya!
That being said, I first have a backlog of mini projects to complete and this one right here is getting that ball rolling, finally!
So I must apologise to my followers for the lack of uploads I'M SORRY FOR BEING GONE SO LONG!! And to say this is also my first upload to the newly launched DTUBE MAINNET!!
All systems go!!!
Thank you all for the support and I hope you enjoy this skate vlog at our beloved local DIY spot - 'The Rubble Spot' also including skateboarding from my bros... Rob G, Will, Burger and (of course) Meerkat!!
All music by me :)
See you all again very soon!!!
LOVE IS ALL
nicolcron
---
▶️ DTube