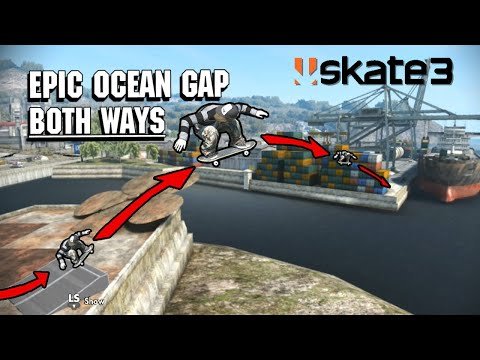 ---
Clean landings! There and back again! =)
I came a step closer to becoming AN EPIC SKATE 3 YOUTUBER today with this skate 3 challenge, clearing a very famous gap BOTH WAYS.
Many top skate youtubers hit this gap as one of their first truely epic challenges so I had to step up and give it a try.
Why is it epic? Well, it took me all day..... I am not joking, it really TOOK ME ALL DAY! Anyone else who has tried this gap probably took a while to get it too! You def need some luck to get this in a short time!
Oh yeah, I JUMPED IT BACKWARDS too...
The ocean water gap finally landed in reverse / backwards!
It is an epic speed glitch fest!!
I wanted to leave my mark on this spot so I had to try something new there!
I think I am the first person to jump the gap backwards and roll away clean.
Very stoked!
Thanks for watching!
Leave a like or comment if you liked this video, and subscribe if you wanna see more!
LOVE is all
@nicolcron
---
▶️ DTube