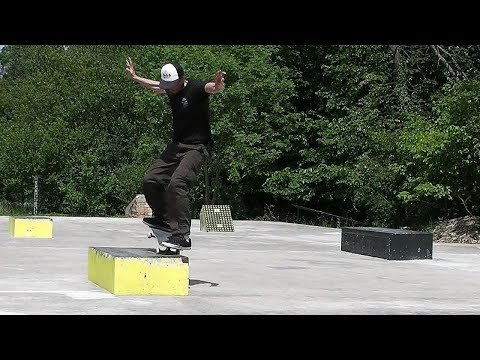 ---
A very hot day at the local DIY skate plaza! A perfect way to get back in the game!
Social distancing and all that madness really put me off for a while, but as the UK is allowing skateboarding as excercise I took advantage and met up with my homie and regular to my vlogs, Meerkat.
I pretty much just tried to avoid falling off, whilst getting some nicolcron classics. But Meerkat came through with a BEAST of a noseblunt on a metal box thing at the end.
He always manages to get something rad whenever we get the camera out.
What a G!
I hope you enjoyed my first skate vlog for a long time, I certainly enjoyed being back on my board and back in front of the camera again!!
Thanks for watching and BIG UPS to all the skatehive community!!
Especially the two OG ULTRA legends @knowhow92 and @stickchumpion =)
See you next time!!!
big up dtube crew!!
LOVE is all
@nicolcron
---
▶️ DTube