---

Just a quick little video inviting everyone to join in the #OneLoveDTube Community Video Challenge.We also wish to inform you all of the ongoing daily crypto airdrops hosted by @d00k13 in our discord General Discussion channel.
Daily Airdrops:
via tipcc from, simply react or be active in discord.
First DTC Giveaway:
Winner of 40 DTC is @Priyanarc, Congratulations!!!
rewardable to as many deserving newbies as desired to help get started, drop into our discrod if you are interested and make yourself known.
OneLoveDTube Video Challenge
Going into next weeks challenge we will be moving towards an open ended DTubeSnap style Video Response but for this week we would love to hear what excites you about the recent DTube Mainnet Launch or Ionomy DTube Coin Listing.
With no entries other then @d00k13 as of yet, it is an easy win for the first three entries. Have you wondered what our service is all about? Tell us in a video what excites you about DTube and follow instructions for posting in the contest post link above.
Thanks For Your Feedback 🙏

Tired Of Your Videos Not Playing? We Have Solutions!
An alternative way of uploading videos to DTube, a decentralized video platform built on Steem, Hive and Avalon blockchain. With a competitive $0.087/GB/month you will get full access to our creator tools including our IPFS Discord Pin Bot, DTube Uploader, Thumbnail Swap Tool.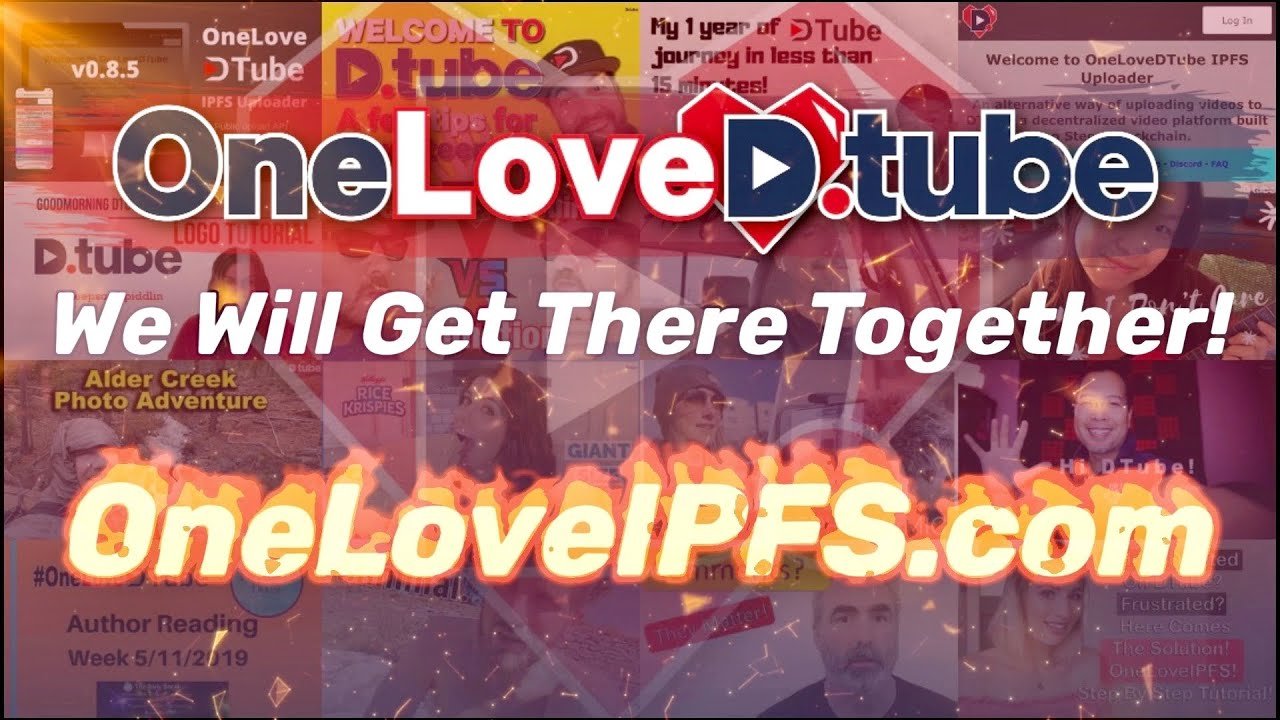 Videos Playable Forever, Faster Playback, High Quality Thumbnails, Thumbnail Swap Tool, 0% Beneficiary (exclusive to uploader.oneloved.tube interface), Add Beneficiary To DTube Posts, Create Steem/Hive Post & Upload Images Within Our Uploader, Skip Upload & Rendering Queues, Use Upto 7 Post Tags, Resume-able Uploads.


Roadmap:
Support for Alive, a decentralized multi-chain live streaming protocol
User settings for customizing upload threads, API nodes etc
DTC payments in Shawp
Schedule videos
If you have any enquiries regarding our uploader, feel free to contact us on our Discord Server.
"We #OneLoveDTube are a group of content creators aiming to support creativity on DTube and the platform alike by manually curating content while providing IPFS backup solutions that keep videos playable forever!"


We Will Get There Together

---
▶️ DTube
▶️ IPFS