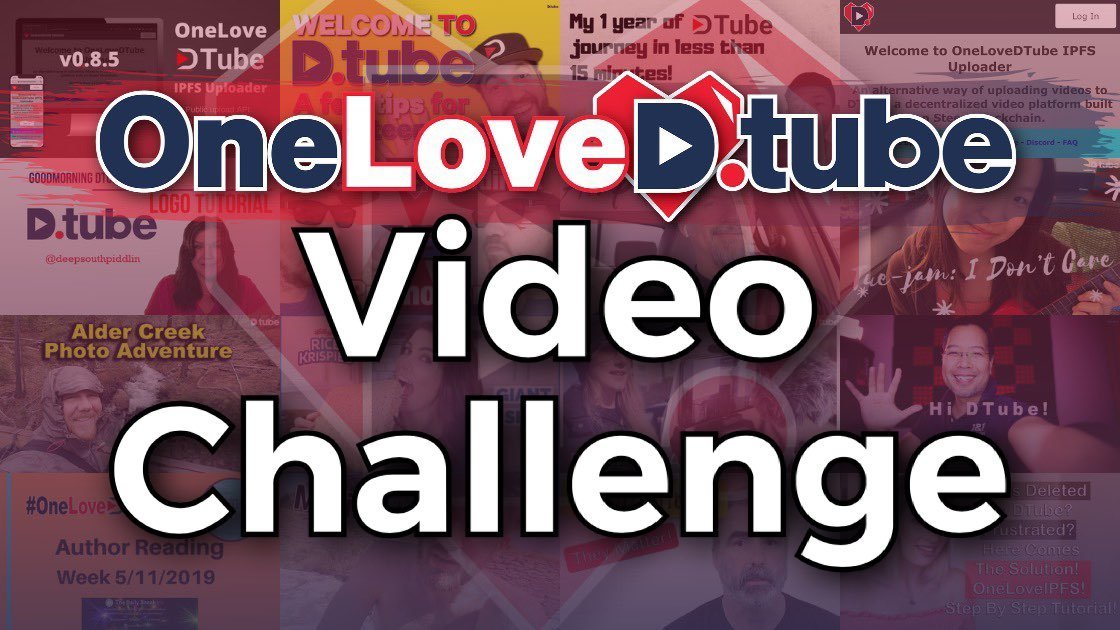 ---
How's it going Video Creators? Have you been enjoying the launch of DTube Main-Net? Finding your engagements as rewarding as ours? Today we are announcing our next Video Challenge bringing back the good old catchy term ... #DTubeSnap ... don't worry we won't "evolve" the hash tag on you 😜
Topic: Video Responses!!!
Easy as can be anything and everything response related is accepted. After last weeks lack of interest I decided to make this challenge as open to participation as possible.
Just starting out on DTube?
Not sure where to begin?
GREAT!
Make a video response to one of our Trending Authors and you will likely get a personal response.
Rules
Keep It Clean & Respectful
Post Directly Too DTube & Use Tag "DTubeSnap"
Drop Link in Comments
@ Notify Author you are replying to in post(if possible, you could make a response to yourself 😉)
One entry per week per person
Reward 50-DTC & 5-HBD & Votes
Top 5 will be rewarded 10 DTC & 1 HBD each chosen by our One Love Curators
Votes: OneLoveDTube VP is being reserved specifically for rewarding challenge participants
Can't Wait To See All Your Glorious Videos 🙏

Tired Of Your Videos Not Playing? We Have Solutions!
An alternative way of uploading videos to DTube, a decentralized video platform built on Steem, Hive and Avalon blockchain. With a competitive $0.087/GB/month you will get full access to our creator tools including our IPFS Discord Pin Bot, DTube Uploader, Thumbnail Swap Tool.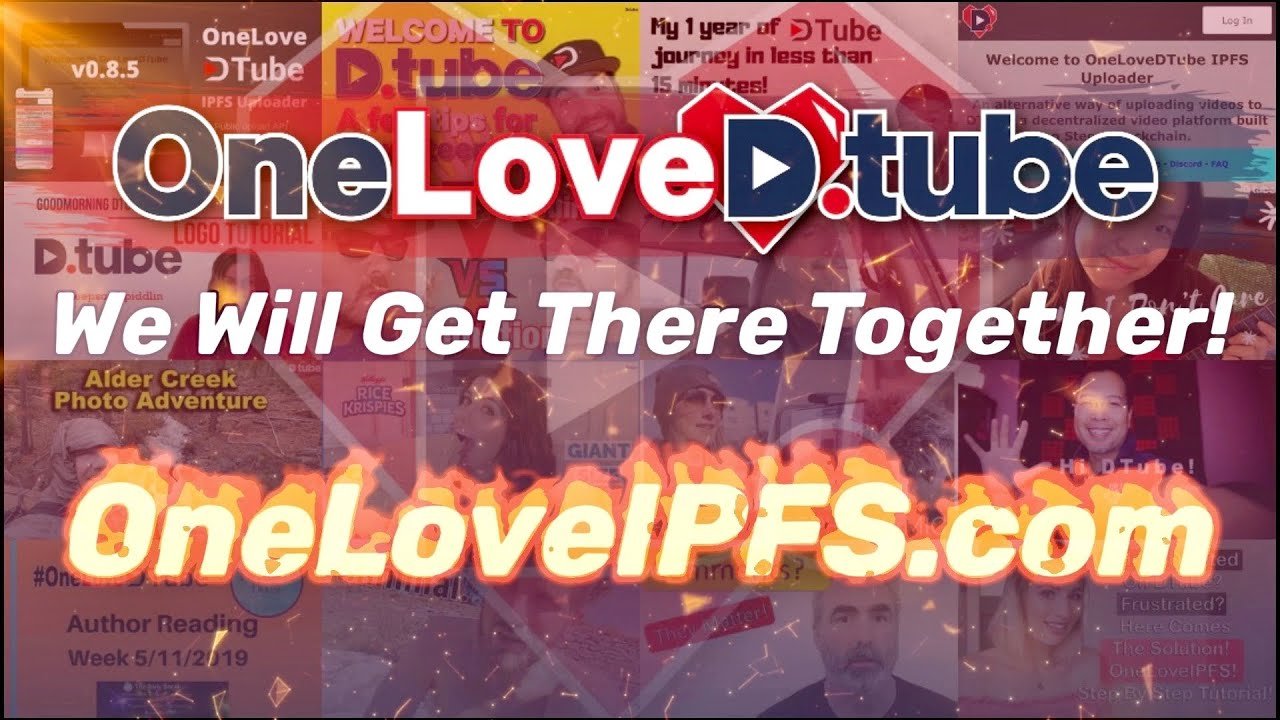 Videos Playable Forever, Faster Playback, High Quality Thumbnails, Thumbnail Swap Tool, 0% Beneficiary (exclusive to uploader.oneloved.tube interface), Add Beneficiary To DTube Posts, Create Steem/Hive Post & Upload Images Within Our Uploader, Skip Upload & Rendering Queues, Use Upto 7 Post Tags, Resume-able Uploads.


Roadmap:
Support for Alive, a decentralized multi-chain live streaming protocol
User settings for customizing upload threads, API nodes etc
DTC payments in Shawp
Schedule videos
If you have any enquiries regarding our uploader, feel free to contact us on our Discord Server.
"We #OneLoveDTube are a group of content creators aiming to support creativity on DTube and the platform alike by manually curating content while providing IPFS backup solutions that keep videos playable forever!"


We Will Get There Together

---
▶️ DTube
▶️ IPFS